The Kinship Afghan Free CAL – A Crochet Project for 2022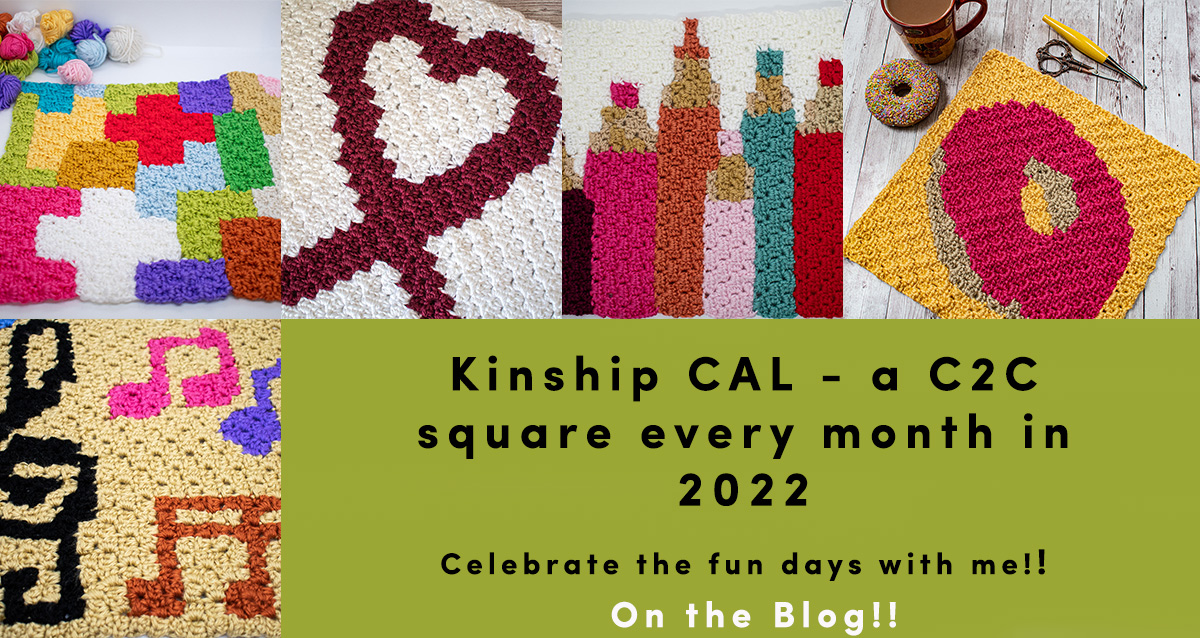 In January 2022 I had a random idea to host a FREE little Kinship Afghan CAL that runs for the whole of 2022. The theme for this one is internationally celebrated dates. You will not find any politically motivating dates being represented in this CAL, which is why I have named it Kinship. I wanted to pick some of the more 'fun' dates that everyone could join in with. In it you will find days like international logic day, world art day, no diet day and more!
Designed to use your scraps!
That's right …. For this one I decided that I would not buy any new yarn for it. I am using my scraps and shopping my stash and part used skeins!
Let's face it, with Christmas out of the way most of us have a lot of part used skeins and scraps lying around that we just knew would come in for something.
How does it work?
On the first Wednesday of each month I will release a new 25 x 25 corner to corner square that I have designed. It will represent a different internationally recognised day.
Click the photo of the square that you want to visit below to be taken to the blog post.
At the end of the year you will have 12 afghan blocks that you can join to create a great unisex afghan, or maybe some pillows, fun tote bags, placemats, wall hangings …. The world is your oyster!
What will you make with yours?
How can you join in?
There are several ways for you to join in the fun:
Bookmark this page. Come back on the first Wednesday of each month to get the link for the free pattern to the next Kinship Afghan CAL square.
Sign up to one of my email lists – I have one specifically for events and CALs that I am involved with (so emails can be daily), and a general weekly newsletter list. See the links below.
Join my FB Community group and follow me on Facebook or Instagram. (Links below)
Coming soon – I will be putting together a very inexpensive bundle of all of the squares just as soon as I have them all ready. At the moment I have them all worked up and tested up to August. I am hoping the bundle will be available by mid May.
New to Corner to Corner?
Then I have you covered.
I have a learn to corner to corner course that has helped a lot of crocheters to master the art of corner to corner. We go through it step by step from reading the patterns to how to do the stitch, increases and decreases to colour changes. I will show you how to work both squares and rectangles too. We even make a couple of free pattern projects together!
If you want to check it out then click the graphic below!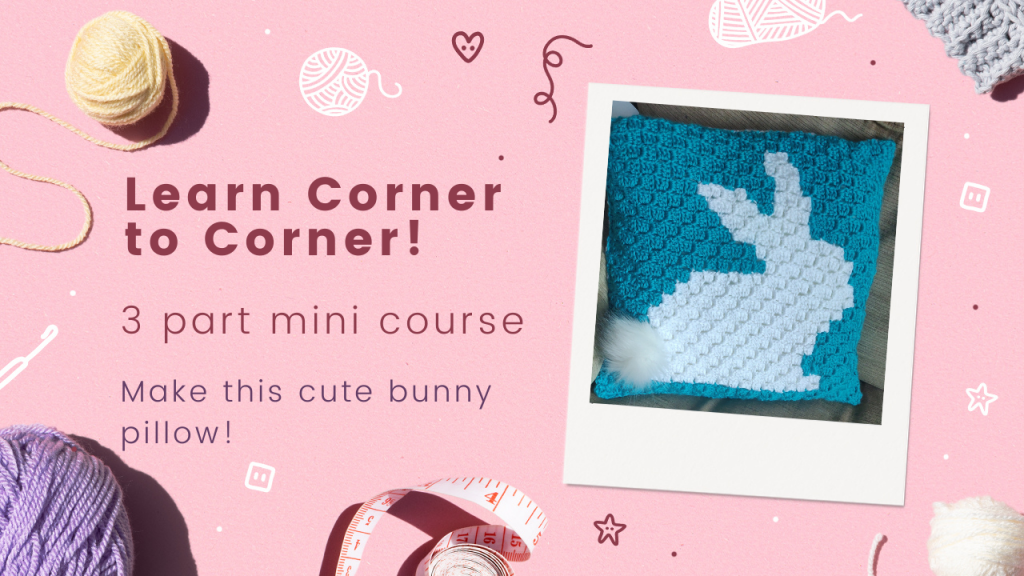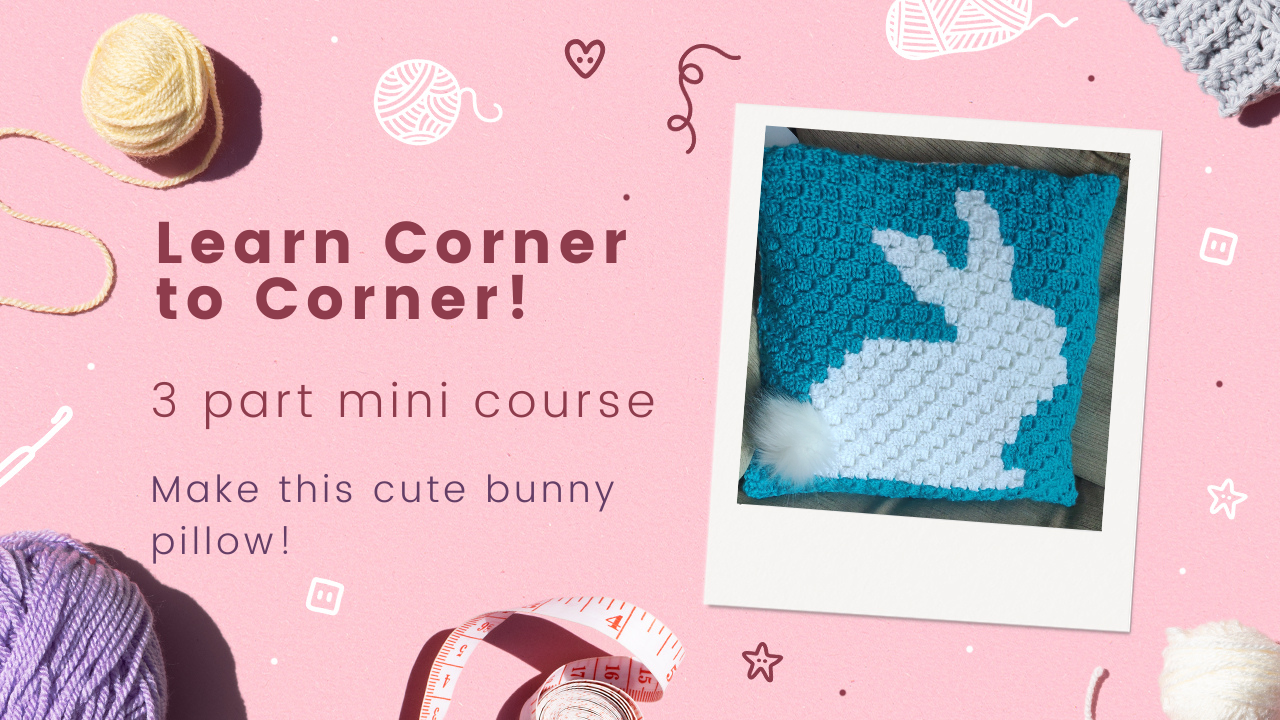 Make the Kinship Afghan CAL Squares …
Click the photos to be taken to the blog posts with the free patterns.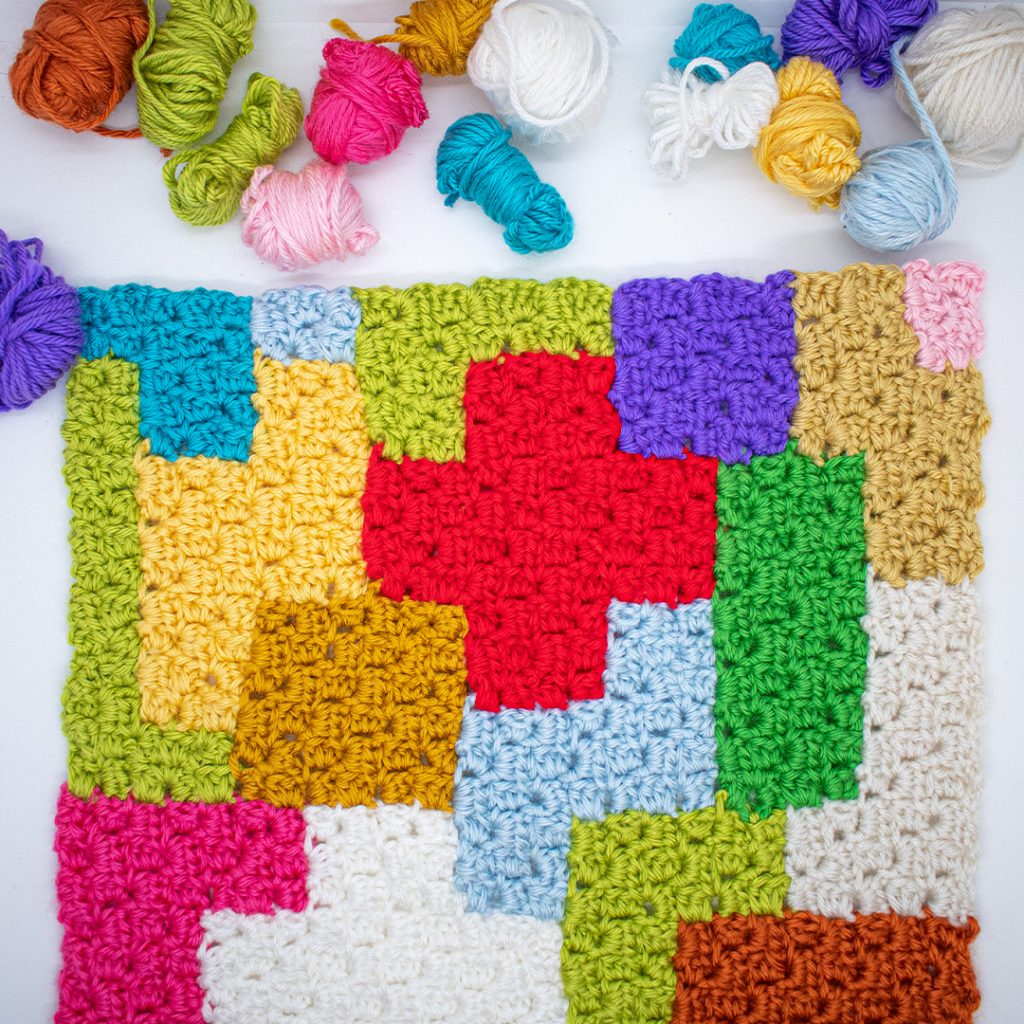 January – The Logic Square
International Logic Day was on 14th January.
Started in 2019, it also encourages the idea that logic, as reasoning, is a central feature of human beings.
Click the photo of this square to be taken to the blog post and pattern.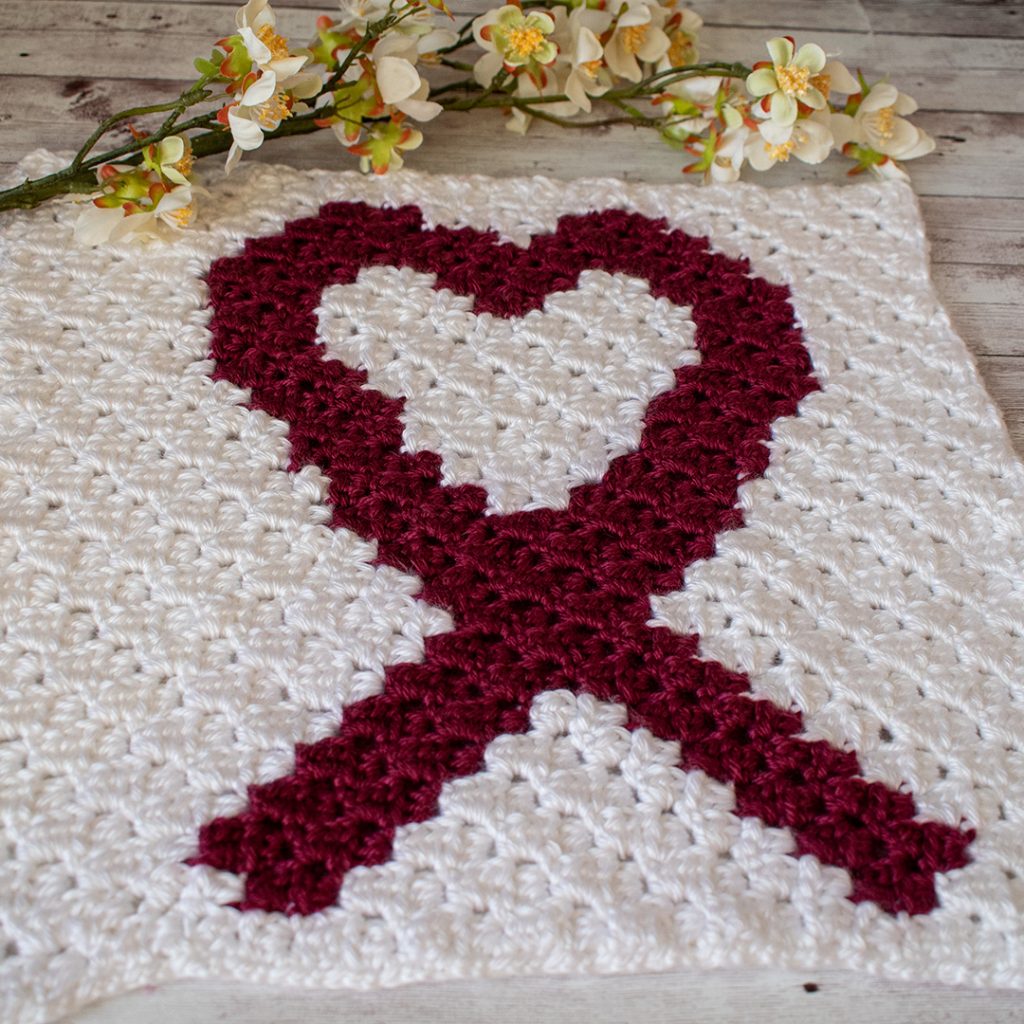 February – Cancer Awareness Month
Cancer is something that has or will touch almost everyone in one way or another throughout their lifetime. Whether you battle the disease, know or care for someone going through treatment this one was poignant to mark.
Make your ribbon in any colour(s) that represent a cancer battle that has touched you, or make it in burgundy like me to represent all cancers.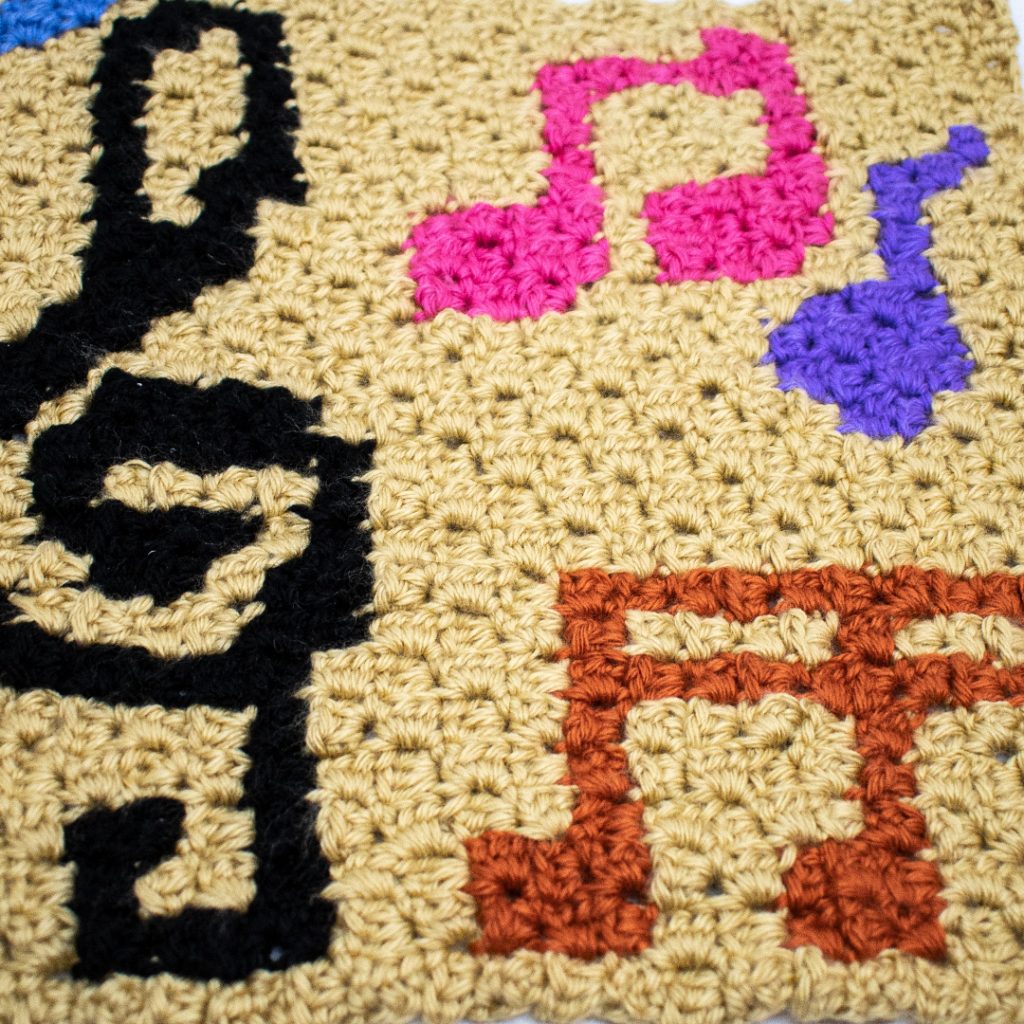 March – the Music Square
March 1st is International Music Therapy Day. It is a day for people all around the world to celebrate the healing power of music. 
This square was so much fun for me to design.
Click the photo to check out the blog post.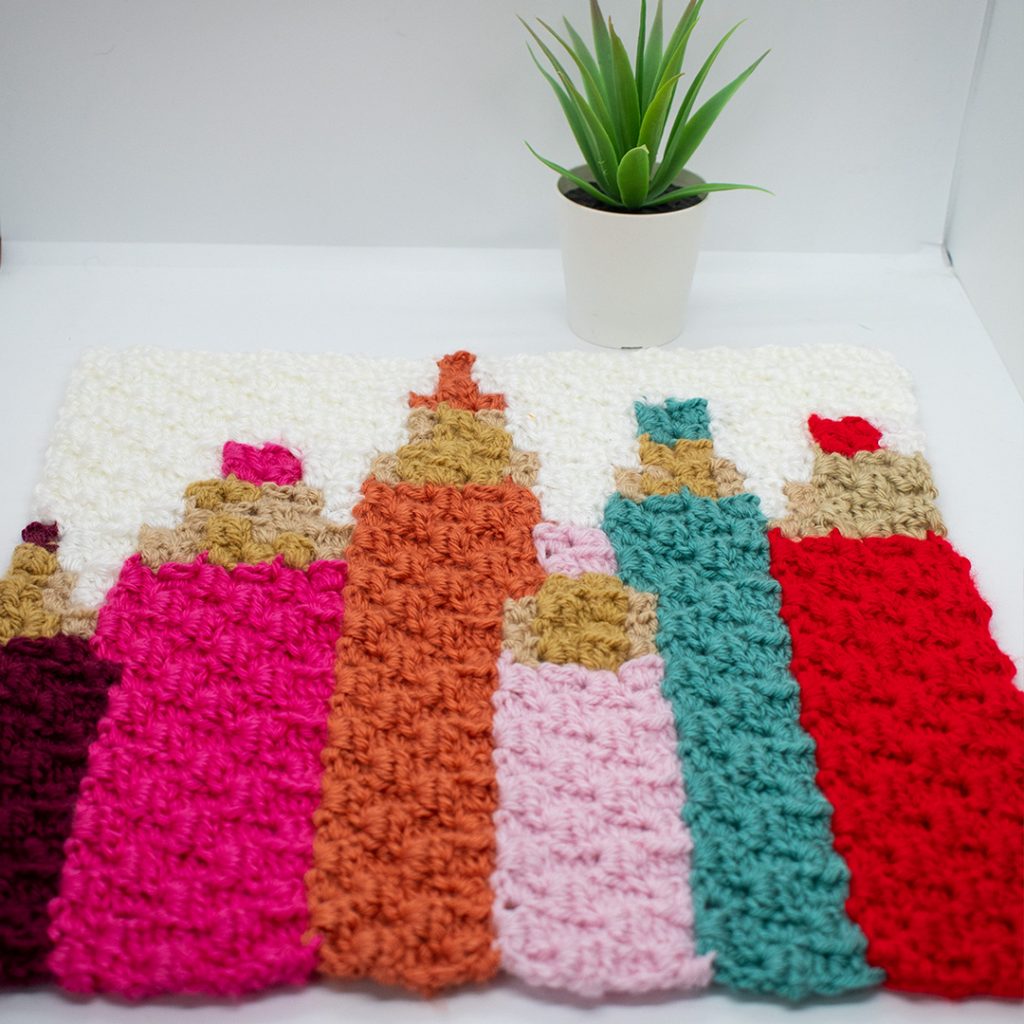 April – The Art Square
World Art Day is celebrated on April 15th (check out my post to see why!)
Much like with music art traverses all societies, cultures and abilities. It encourages discussion, appreciation and understanding of others.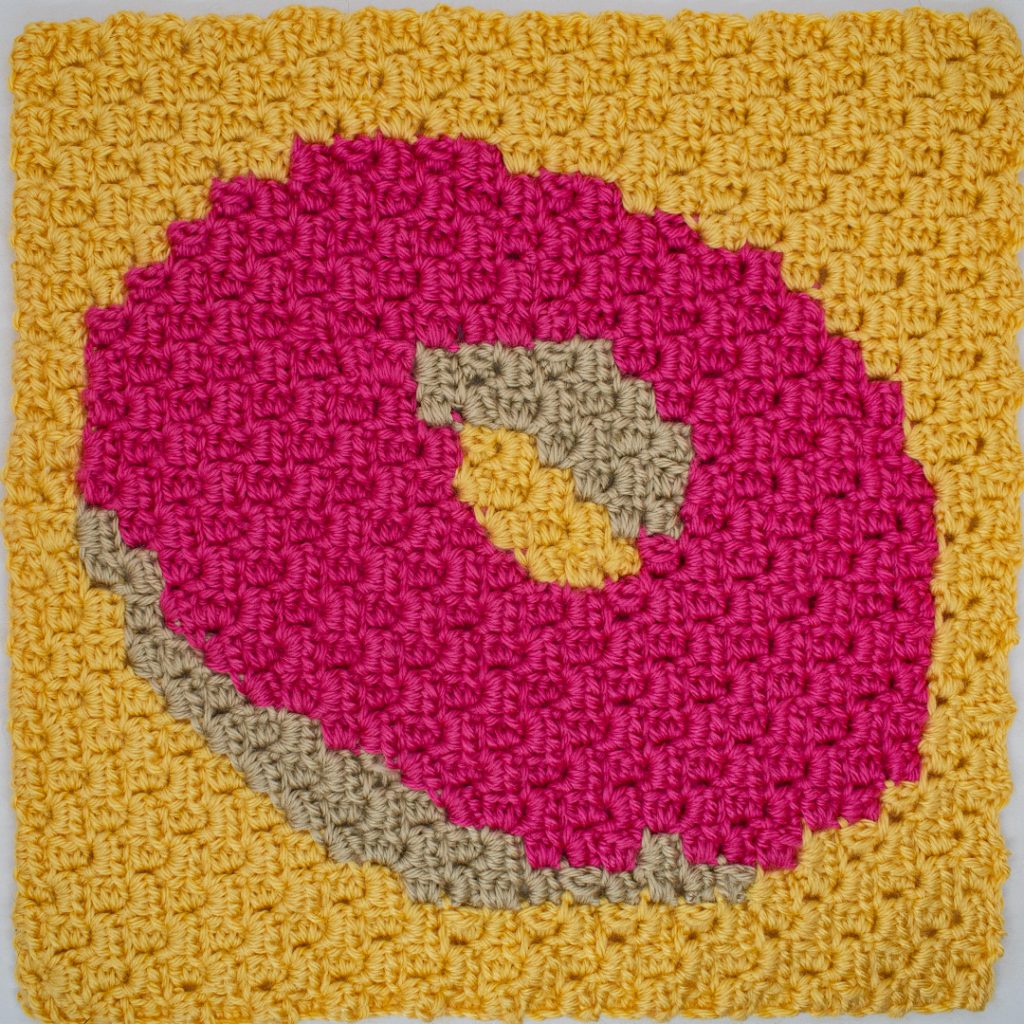 May – Donut Square
Celebrate both International No Diet Day (one of my favourites on the list!) AND World Baking Day with me in May.
So ditch the calorie counting for one day on 6th May and bake some goodies to share with friends and neighbours on 15th May!
---
---