Tulip Throw Pillow – crochet this one with C2C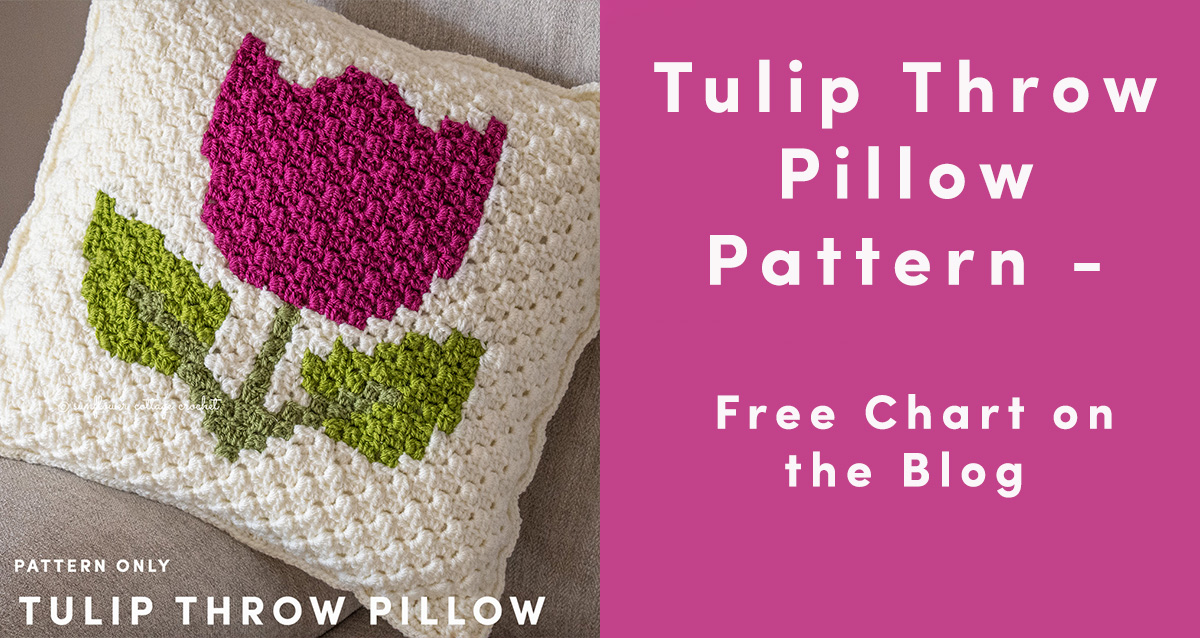 I am really excited to bring you the Tulip throw pillow. This is a great spring home decor pattern. You can easily change to make the tulip in any of your favourite colours!
Tulips are one of my favourite flowers. Not only do they show us that Spring is most definitely here, but they come in such a wonderful variety of colours. You can also get the ruffled leaves, or the straight leaves which give some very different textures and feel.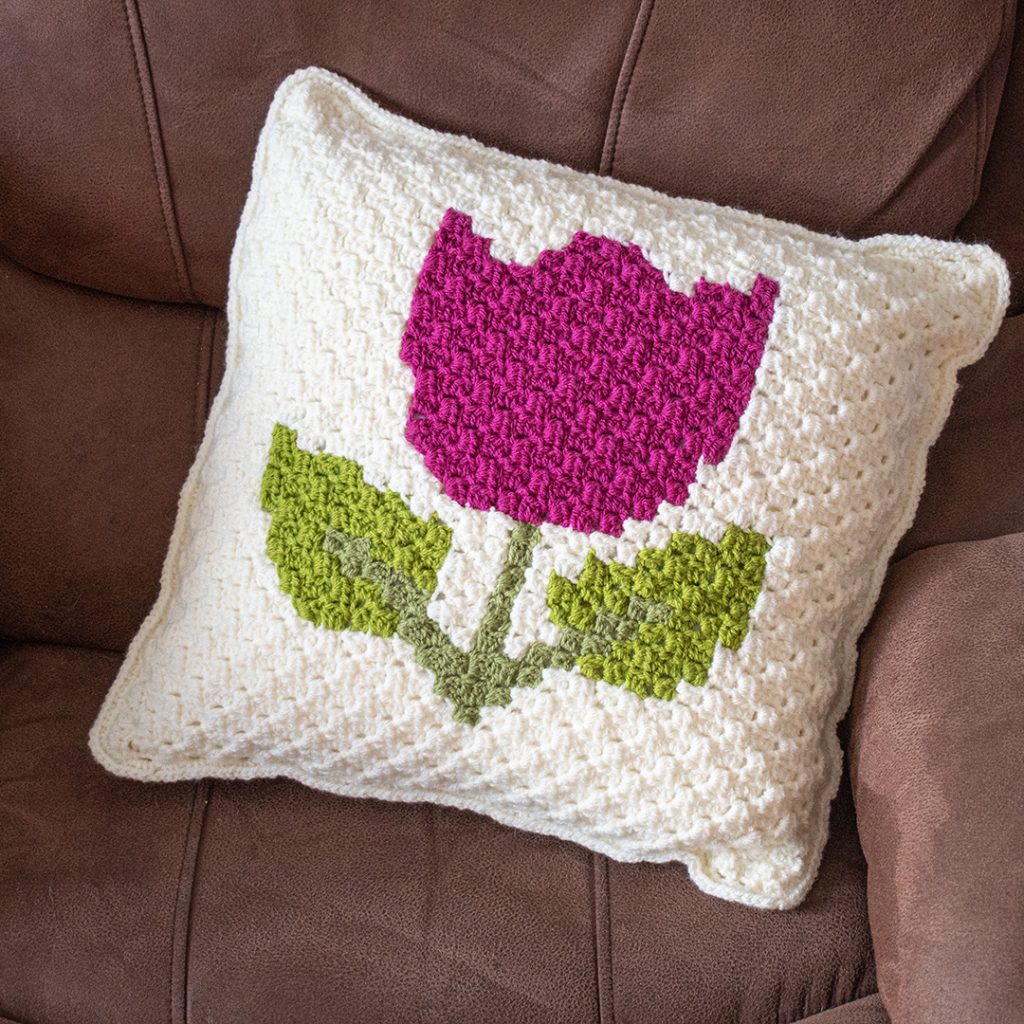 Simple but fun
Whether you are an experienced crocheter in corner to corner, or just getting started, this pattern is a lot of fun to make. It is also a great stash buster.
To ensure that the fun doesn't stop I designed it so that it did not have too many colour changes. That means less ends to weave in once you are finished!! A lot of people are put off C2C because of those ends.
The free chart for this one is below. Just keep scrolling.
New to Corner to Corner (C2C) ?
Then I have you covered.
I have a learn to corner to corner course that has helped a lot of crocheters to master the art of corner to corner. We go through it step by step from reading the patterns to how to do the stitch, increases and decreases to colour changes. I will show you how to work both squares and rectangles too. We even make a couple of free pattern projects together!
If you want to check it out then click the graphic below!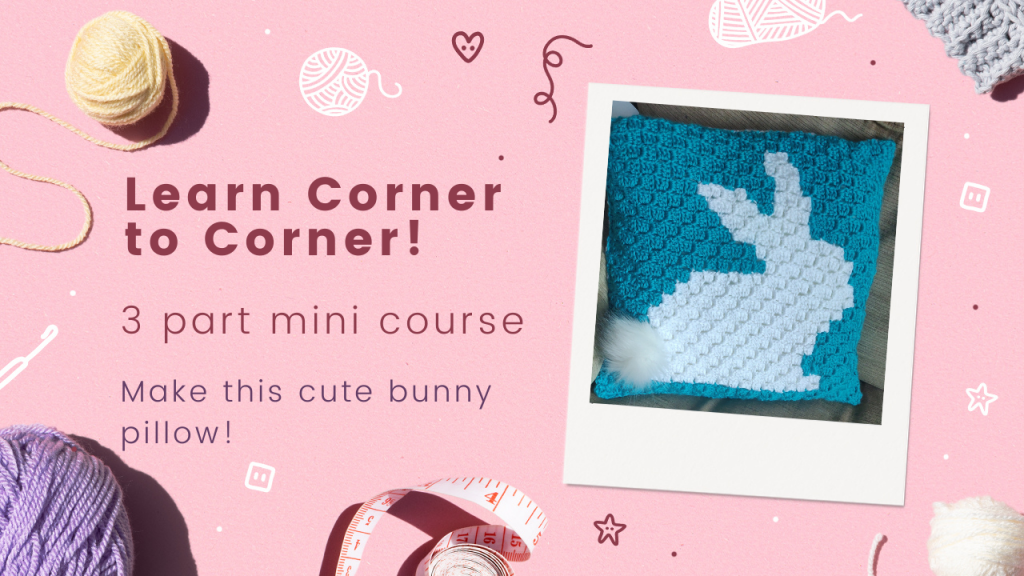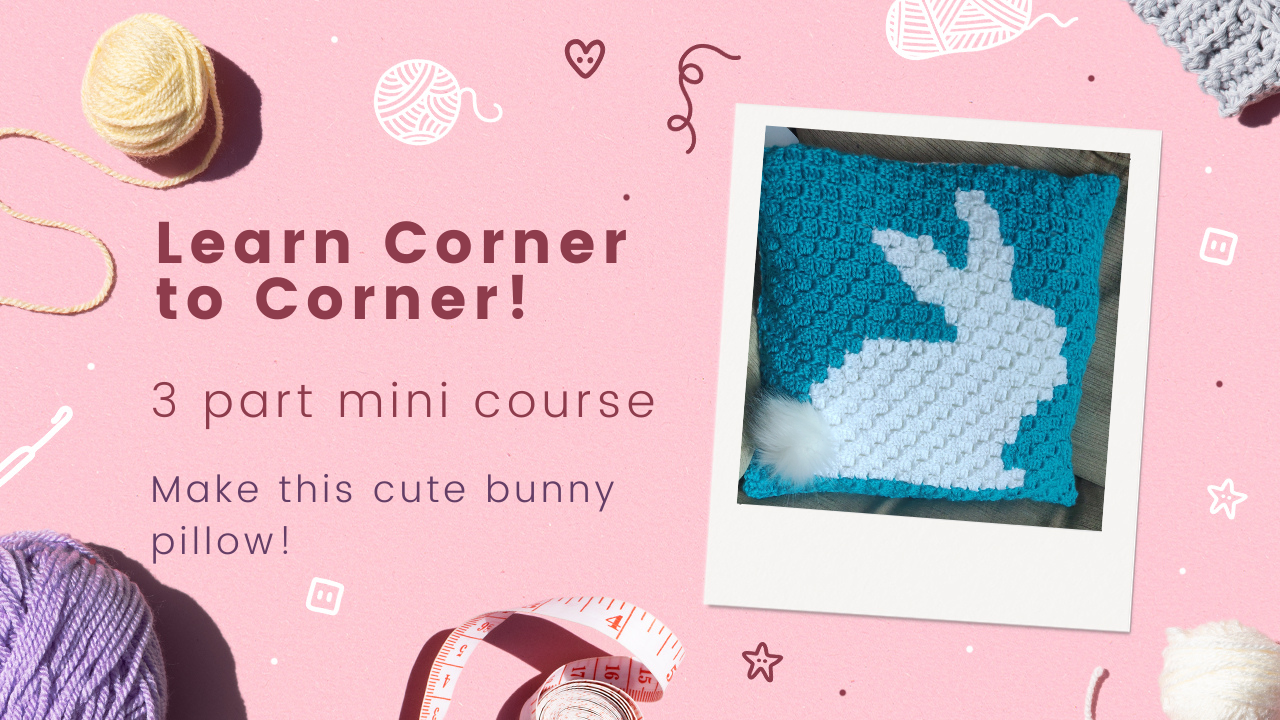 Options for the back of the pillow
There is a lot you can do with the back of this pillow. Here are some ideas:
Make a second front panel so that the tulip is on both sides. Maybe you want the second tulip a different colour?
Create a solid back. This makes it easy as pie and you are guaranteed minimal ends to sew in!
Grab some of those part used skeins that you have had lying around for a while and create a colourful back panel. Match your colour scheme at home, or maybe brings out the colours from the front panel?
The Chart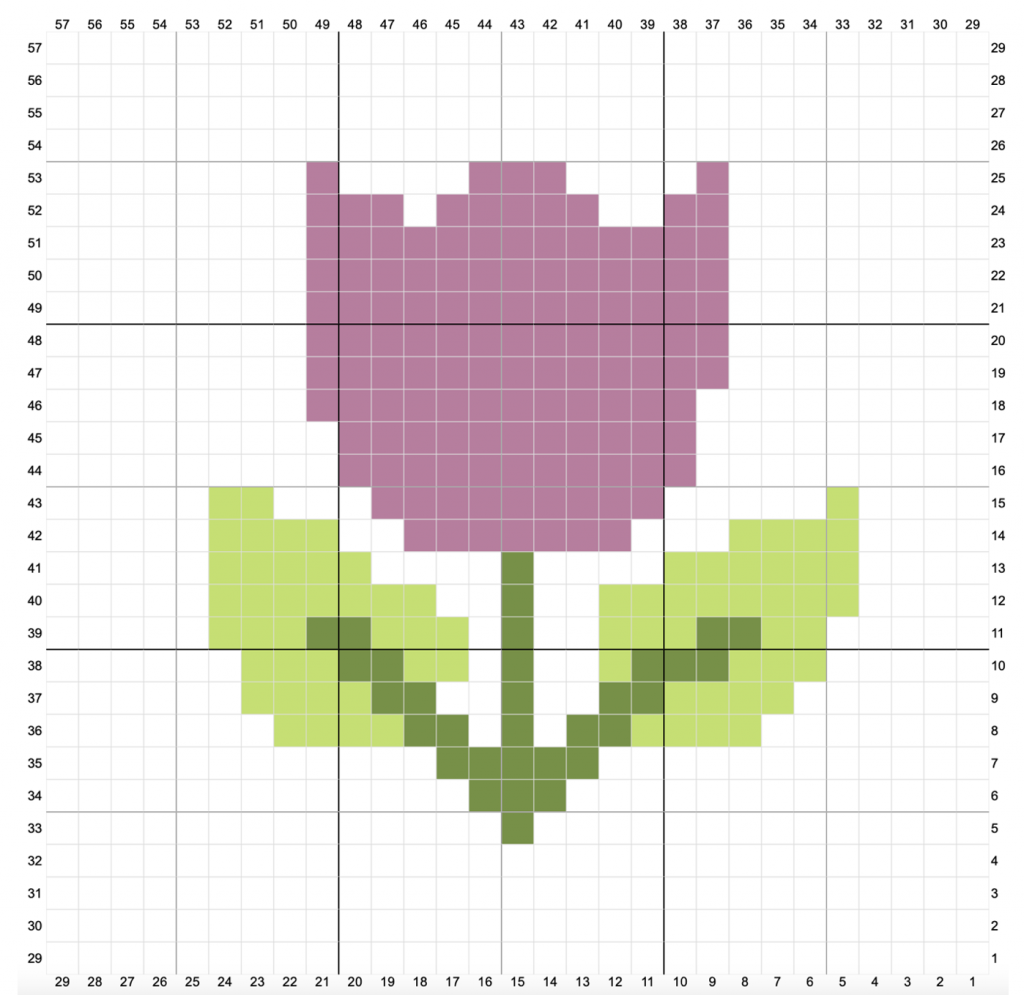 Keep in touch with me:
Join my emails lists to be notified of all of my patterns, tutorials, hints and tips, competitions and so much more!
The general newsletter only goes out once (maybe twice on special occasions) a week. The Events and Cals newsletter goes out to let you know about the patterns included in the events that I am a part of or hosting as they become available. For the most part that can mean daily free or heavily discounted pdf pattern notifications etc direct to your inbox.
Don't forget, if you would like to join my active and supportive FaceBook Community group, join my weekly newsletter or subscribe to my YouTube Channel you can do by clicking the buttons below!
Spring Decor Blog Hop
This event runs throughout April 2022. Every day in April there is a different pattern features which would make a great Spring home decor project. There is a variety of patterns from wall hangings, to pillows, blankets, and much more.
Have you missed any of the patterns this month? Or would you like to check out the bundle? Click the graphic below.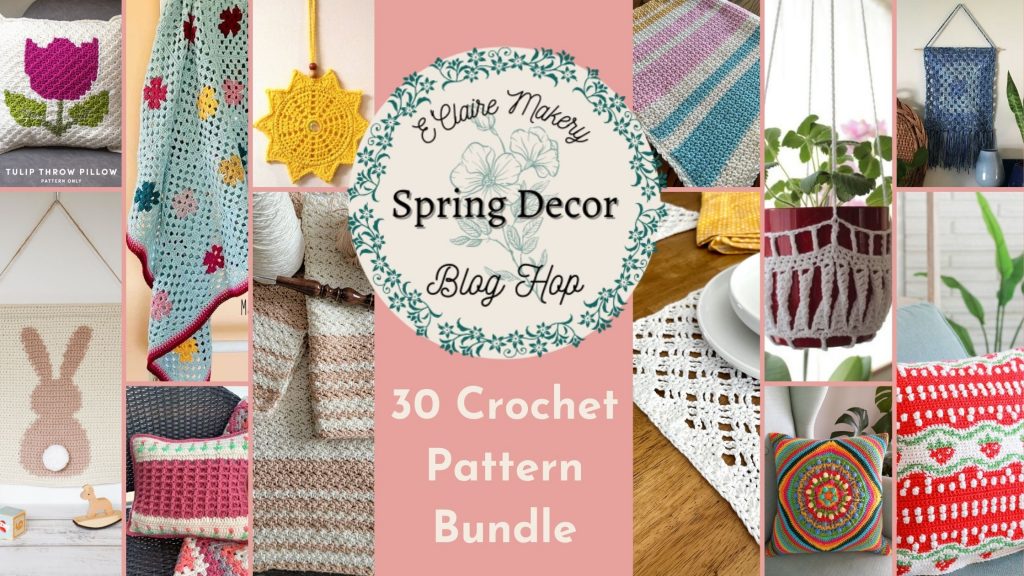 On 28th April you can get the pdf version of this pattern as a free upload with the code.
But before I get to that ….
As a special thank you for joining in the event I have arranged for a 50% off coupon code for the Cora Pillow on Ravelry!! It will work up quickly and is another pillow that is perfect for Spring!
Click the picture below to go the Ravelry listing and get this texturific pillow that is also perfect for spring using code E'Claire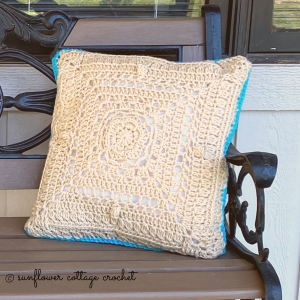 Don't have the code? Click the button below to go to the round up post. Then come back and click the button to get your free pdf version.
PDF Pattern links
The PDF Pattern for the Tulip Throw Pillow is available in all of my stores.
You may also like:
---