Week 3 – Stash Busting Challenge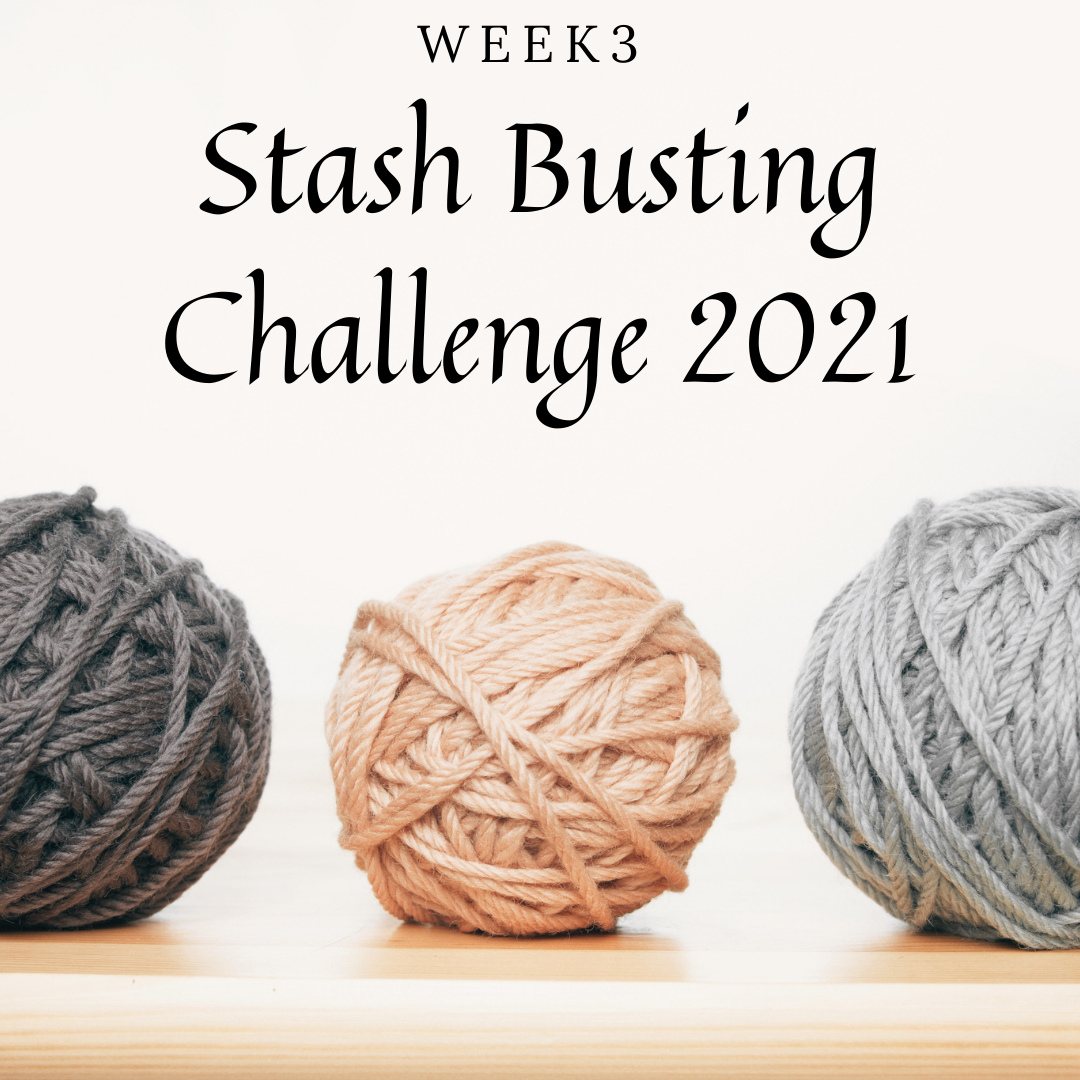 This is the final week of the Stash Busting Challenge for 2021! There have been some fabulous patterns offered to you through this challenge this year. Not to worry, there is still some fabulous patterns to be had below. Make sure you grab them with the code before 11:59pm EST on 29th June 2021.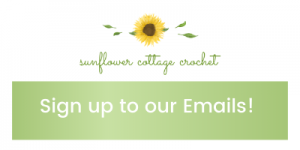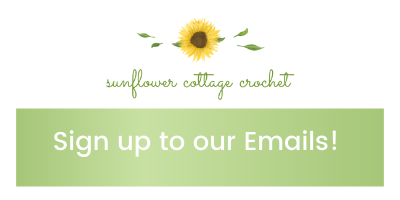 How it works:
Participating designers will be offering you a free pdf version of one of their patterns for one week. They will be available from midnight EST on Wednesday until 11:59pm EST on the following Tuesday.
Make a note of the coupon code below – it is the same for all of the patterns that are available this week.
Click on the photo of the pattern you would like from our round up post below. This will take you to the designers blog post about the pattern or directly to their shop.
Use the code to get the free pdf download.
Don't forget to show the patterns some love on Ravelry as thanks for the freebie!
Come back to this round up post and click on the next pattern you would like and repeat!
The code you will need for this week's patterns is SBCHALLENGE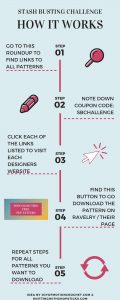 Shall we dive in?
Patterns available 23rd – 29th June 2021:
1. Classic Striped Potholder by Joy of Motion
This pot holder perfectly matches the dish towel from earlier int he stash busting challenge. If you got the dishtowel then this is a must have pattern also!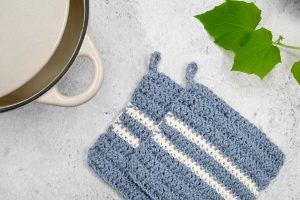 2. Paige Mod Scarf by Sunflower Cottage Crochet
Our Paige Mod Scarf works up quickly, is suitable for confident beginners and uses one skein of Caron Cakes. Add tassels or pompoms to the ends for some extra pizzazz.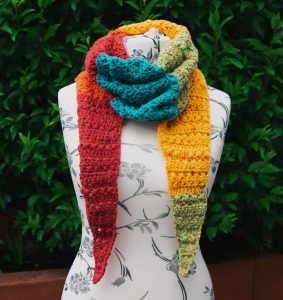 3. Candy Cane Blanket Square by Knitting with Chopsticks
There is something about a pattern with stripes … This one has given me an idea! Anyway, so many things you can do with a blanket square. What will you use this one for?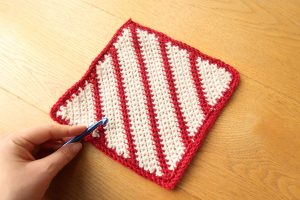 4. The Penelope Placemat by Made by Gootie
This pattern is a fairly recent one by Agat. Fun fact…. I helped her name this one because the colours reminded me of Penelope Pitstop and the design reminded me of a racetrack lol. I had my nephew at the time and could just imagine him playing with a toy car at the table waiting for his meal. It is an elegant pretty placemat though!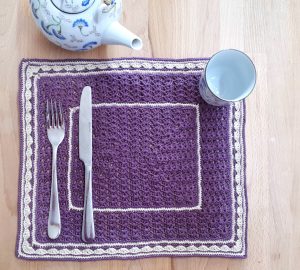 5. Jellyfish and Octopus Appliqués by Raffamusa Designs
Raffaella has created some super cute appliqués! You should check out the others she has available on her blog too. These are super cute. I would add pins to min to make badges for the kids, or sew them onto beach towels and bags. What would you do with yours?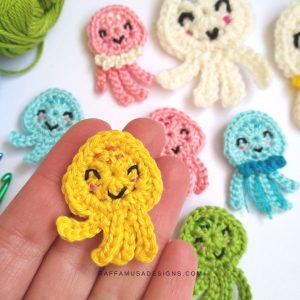 6. Gracie Gift Bag by Crafting Each Day
I have loved this design since Suzanne released it! I love the idea of making your own gift bags.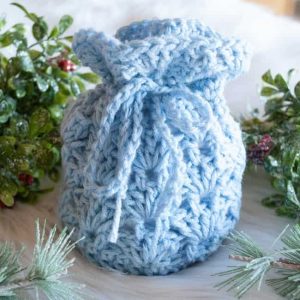 7. Wedge Project Bag by Blue Star Crochet
So many of us crochet in places other than our homes. This project bag would be a useful addition for taking quick projects with you.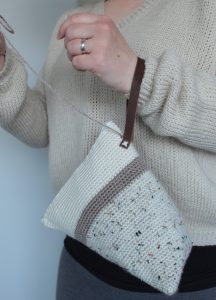 8. WIP Bag pattern by Fosbas Designs
This WIP bag is a little larger than the one above, so you can use it for bigger projects or to hold your WIPs if you go away for a few days. This one is so easy to personalise with your colour choices.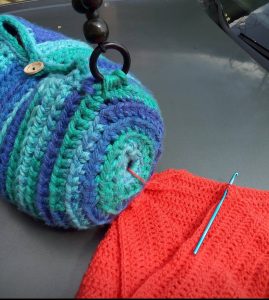 9. The lemon peel dishcloth by Loops and Love Crochet
The lemon peel stitch gives such a pretty texture. If you haven't tried it yet, maybe now is the time!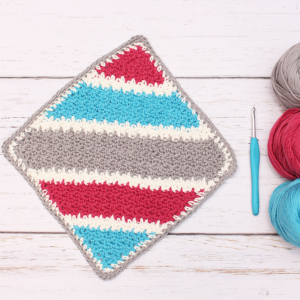 10. Eyeball Coasters by Hooked on Patterns
We have featured this pattern over on our Stash Busting Sunday feature in our FB Community group. This would be perfect for my teenage nephew's room as well as halloween parties!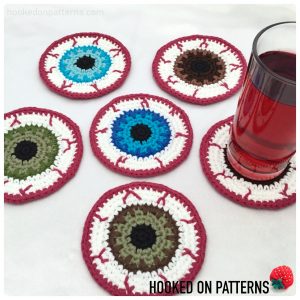 11. Any Way Skinny Wrap by Through the Loop Yarn Craft
This pattern is a great stash buster and has so many uses – hair scarf, scarf, belt … It will work up in no time and looks great!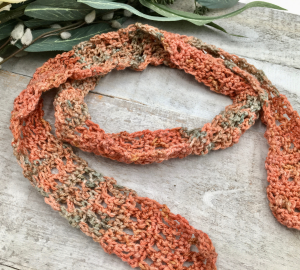 12. Monstera Clutch by Eclaire Makery
This clutch is larger than it looks. Such a pretty design from the queen of colour work!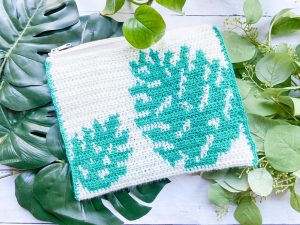 13. Crochet Thick Potholder by My Crochet Space
Potholders are something that you can make and keep to one side to use later. They will always be needed around the kitchen. I keep a few in case I need to replace any of mine, or need a quick gift.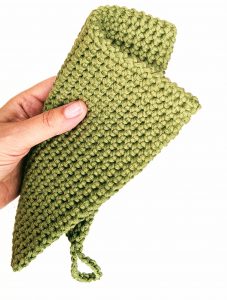 14. Happy Scrappy Sweater by Carroway Crochet
Pam is one of those designers where when I see a pattern I know whether it is hers! She pours her happy bubbly character into every one! This is a great project, especially if you are new to garment making! And it's suitable for him or her!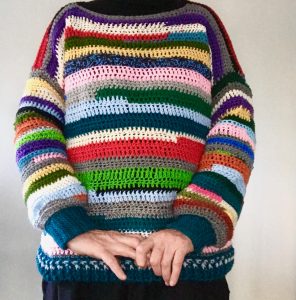 15. Seaside Mug Rug by Desert Blossom Crafts
How sweet are these mug rugs? I am loving the shell detail down the middle.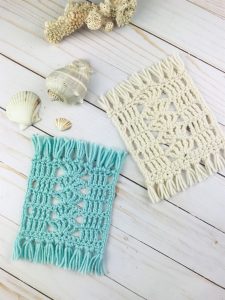 16. Pankh Dishcloth by Knitter Knotter
Last but not least, another great but practical pattern for you. Like potholders, it is always wise to have a few dishcloths ready to replace older ones when they start to wear or have a stash for quick gift ideas!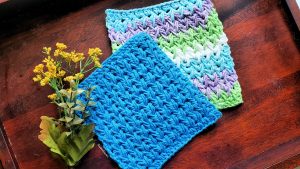 17. USA Mug Rug by Remington Lane
Just in time for the 4th July celebrations. This one would also make a great gift idea.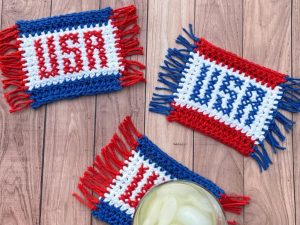 That is the final round up of the Stash Busting Challenge! That is 19 great patterns from 19 fantastic designers! I hope you have enjoyed this event as much as I have.
Don't forget:
Join our Facebook Community Group and share all the makes from this event with us! It's a lovely supportive group. Just remember to answer the three quick joining questions.


You may also like: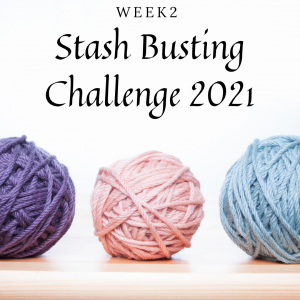 ---