Week 2 – Stash Busting Challenge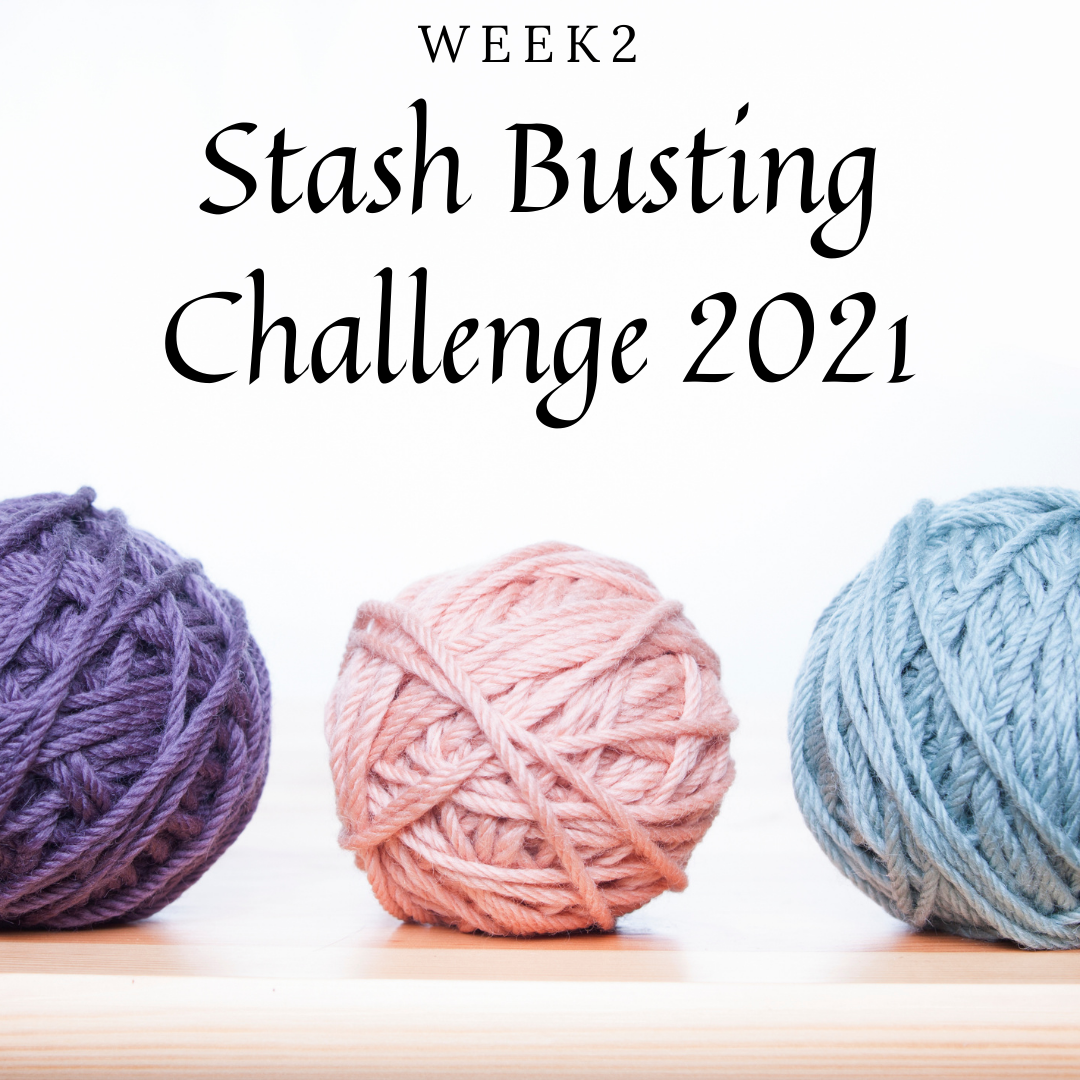 Welcome to Week 2 of the Stash Busting Challenge 2021! Below you will find a great collection of patterns that have been donated free, with the special coupon code, by some fantastic designers for this week only!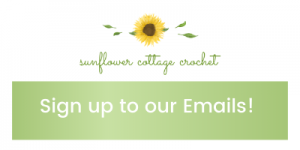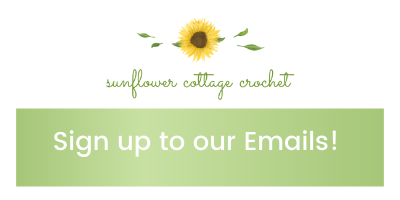 How it works:
Participating designers will be offering you a free pdf version of one of their patterns for one week. They will be available from midnight EST on Wednesday until 11:59pm EST on the following Tuesday.
Make a note of the coupon code below – it is the same for all of the patterns that are available this week.
Click on the photo of the pattern you would like from our round up post below. This will take you to the designers blog post about the pattern or directly to their shop.
Use the code to get the free pdf download.
Don't forget to show the patterns some love on Ravelry as thanks for the freebie!
Come back to this round up post and click on the next pattern you would like and repeat!
The code you will need for this week's patterns is SBCHALLENGE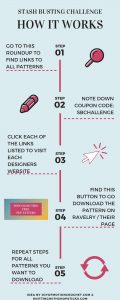 Patterns available from 16th-22nd June 2021:
1. Hydrangea Square by Knitting with Chopsticks
This square was one of a collection used as part of a CAL not so long ago. It is perfect for using those part skeins of those gorgeous leftover yarns you have!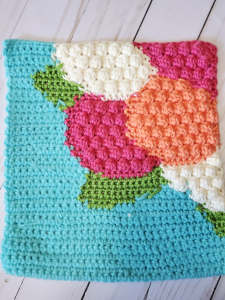 2. Classic Striped Dish Towel by Joy of Motion
Dish Towels are a necessity in any kitchen, and also make a great housewarming gift! This one is no exception…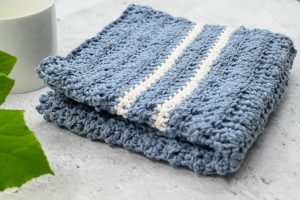 3. Jorja Napkin Rings by Sunflower Cottage Crochet
These napkin rings are part of our larger Jorja Collection for your table! Named after my daughter they were one of my first published designs so they have a special place in my heart. With 3 different versions included, these napkin rings really will help you use those smaller scraps you kept because they were going to be useful for something!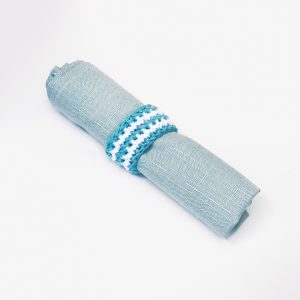 4. Fruit slices keychains by Raffamusa Designs
Don't these look almost edible? Rafaella has such a talent for these sorts of patterns!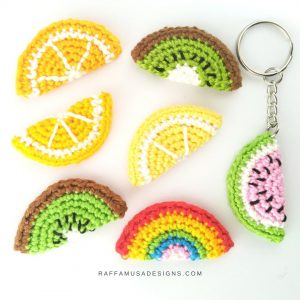 5. Flower Face Scrubbies by Made by Gootie
I have made many scrubbier before and teamed them up with lotions and make up as part of a gift basket for Christmas and birthdays, and they go down a treat! Check out these pretty ones designed by Agat.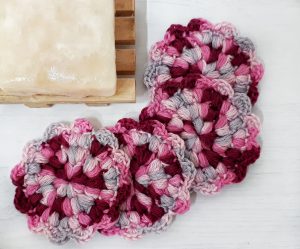 6. Crochet Oval Placemat Pattern by Crafting Each Day
I just love the clean and simple look of these placemats. They would look great on any table!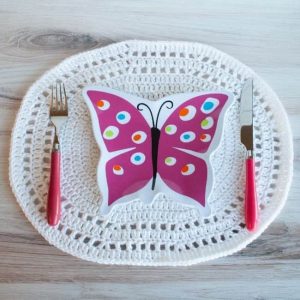 7. Cottage Blanket by Blue Star Crochet
This blanket is giving me all of the cozy feels! Perfect for watching movies under, or using as the children's 'poorly' blanket! Do you have a 'poorly blanket'?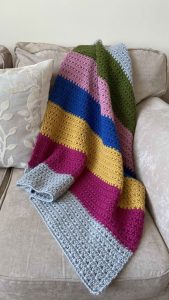 8. Stash Buster Sweater by Two Brothers Blankets
Michelle is know for her fabulous garments. This one would be a great introduction to garment making!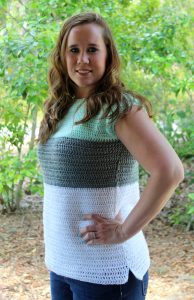 9. Amigurumi Cupcakes by Loops and Love Crochet
I am loving these! My daughter's birthday is in July and these would be perfect party favours!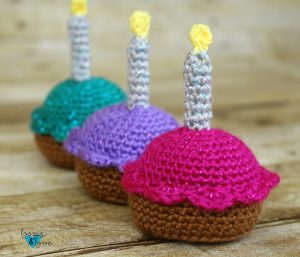 10. Cable Cafetiere Cosy by Crochet Cloudberry
I just love cables! If you can front post and back post then this is a great pattern to try cabling out on!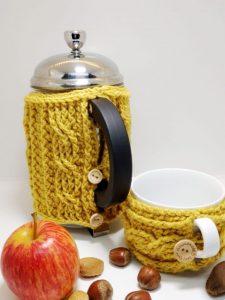 11. Candy Swirl Spiral Coasters by Hooked on Patterns
Can you ever have too many coasters? I'm in the 'No' Camp. Check out these sweet coasters.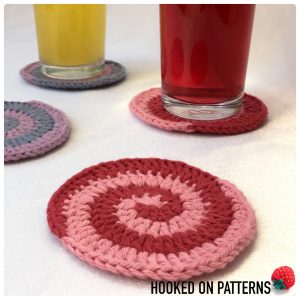 12. Minimalist Wall Hanging by Noors Knits
Do you love wall hangings? This pattern is a cute one and the fringe sets it off perfectly! They remind me of 1920's fashion. I am quite taken with these.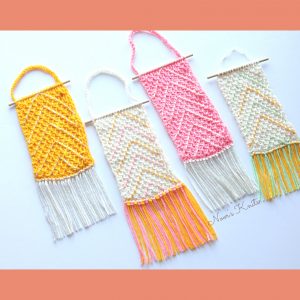 13. Square Woven Basket by Knitz n Purlz
Knitz n Purlz has some fantastic patterns. For me these baskets are a must have!! What will you keep in yours?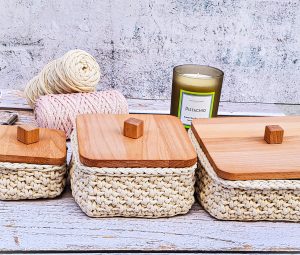 14. Dad's Soap on a Rope by Through the Loop Yarn Craft
If you have not seen or do not already have this one in your pattern library where have you been hiding? We have featured this pattern a few times in other events and round ups. Maybe this time you should download it whilst the pdf is free!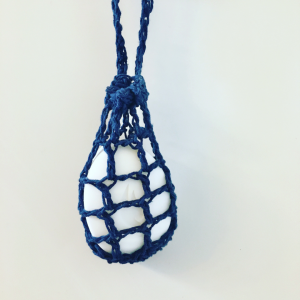 15. Happily Ever After Shawl by EClaire Makery
Claire is known for her colour work. This shawl is just stunning.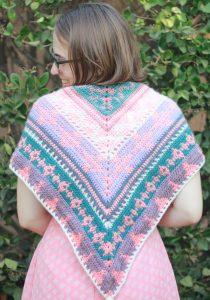 16. Kitchen Tea Towel by My Crochet Space
This is a perfect unisex gift and a super housewarming gift. Use 2 colours or make every section a completely different colour and use those scraps!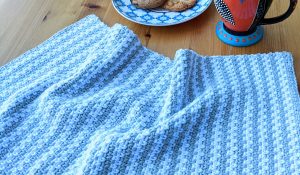 17. Rainbow Fringe Bralette by Carroway Crochet
Pam has some fantastic boho summer patterns in her designs! What about adding this one to your collection?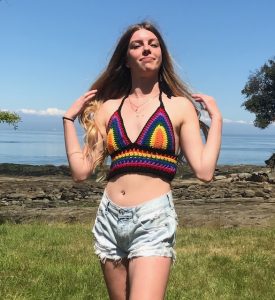 18. Moss Stitch Bow Headband by Desert Blossom Crafts
This is a great project to take to your child's dance lesson or soccer session and work on while you wait.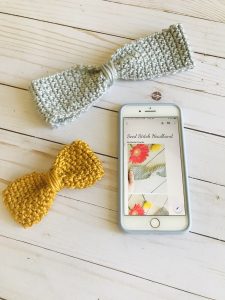 19. Cotton Face Scrubbie by Remington Lane
Last but not least this week is the PDF Pattern for these pretty face scrubbies. Perfect quick items if you like to sell at craft fairs, or want a quick gift for someone!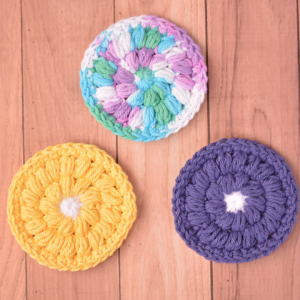 That is week 2 of the Stash Busting Challenge!
That is all for week 2 of the Stash Busting Challenge! 19 fabulous stash busting patterns by 19 fantastic designers. Pick your favourites or collect them all!
The third and final instalment will be posted on Wednesday 23rd June so be sure to come back and check them out!
Don't forget:
Join our Facebook Community Group and share all the makes from this event with us! It's a lovely supportive group. Just remember to answer the three quick joining questions.


---