Highland Men's Scarf – Free Crochet Pattern
The Highland Men's Scarf is not a new pattern. In fact, it is one of the older Sunflower Cottage Crochet Patterns. But it is a GOOD one.
I thought it was about time that I made this one a free pattern on the blog.
An easy 2 row repeat :
What's not to love about this pattern?
It is a fairly quick make (the scarf took me about 2.5 hours). It is a quick and super easy project to make for yourself or someone else.
And with an easy 2 row repeat it is perfect for crocheting up while you are watching your favourite show, or working on while waiting at the doctors office.
We need more patterns aimed at the men!
I love that the scarf is pitched at the men in our lives …. there are so many patterns out there for women and children but not a lot of patterns that are a little different and stand out for men.
And certainly not men's scarves!
I mentioned with our Pomander Scarf that I wanted something with a bit of texture to it for the men in my family a few Christmas's ago, but on searching just couldn't find anything that stood out. This is certainly one of those scarves that would have fit the bill! I mean I love the look of the hdc BLO gives but you can only make so many …. and I have a BIG family.
Yarn used:
For this pattern I used Sirdar's Chunky tweed. It is a gorgeous #5 weight yarn that is perfect for the men. This yarn is no longer available so I will be remaking this scarf in another yarn very soon! Any #5 weight yarn will work great for this project.
PDF Pattern links:
You can find the ad-free PDF Pattern for this one in all of my shops:
The Floret Stitch:
This stitch is based on an easy two row repeat, with the first and every odd numbered row being double crochets (treble crochets in UK terms).
The event numbered rows are worked by alternating a slip stitch with a double crochet (treble crochet in UK terms).
I do have a stitch tutorial for this one on my YouTube channel. This tutorial shows you the floret stitch in the round and I make the highland ear warmer with you:
The pattern specifics:
Materials:
#5 worsted weight yarn of your choosing (around 300 metres).
6mm hook
Stitch markers (optional)
Scissors
Tapestry needle
Gauge:
Not important for this project as you make it as long as necessary.
To alter width change the starting chain by multiples of 2.
Sizing:
My scarf was 66" long (my husband is tall!) and 7" wide
Abbreviations used:
Ch(s)–chain(s)
St(s)–stitch(es)
rep–repeat
dc–double crochet
ss–slip stitch
sk—skip
*to* – repeat Instructions between the two *
FO – fasten off.
Other notes:
– Written in US terms.
– Ch1 at the beginning does not count as a st.
– This simple two row repeat pattern is the perfect stitch for the men in your life. This scarf is designed to keep you warm on those colder days in autumn and winter and compliments our women's highland wrap fabulously If you want a 'his and hers' set!
The Pattern:
Row 1: Ch 25, DC in 4th Ch from hook and each Ch across
Row 2: Ch1, turn, Sk the first st, DC in next st, *ss in next st, DC in next st* rep from * to * until you have 1 st remaining, ss in last st.
Row 3: CH3 (counts as a DC), turn, DC in each st across.
Rows 4- 129: Rep rows 2-3 until your scarf is as long as desired. End with a row 3.
FO and weave in ends!
And there you have it! A gorgeous but simple textured scarf.
I would love it if you would tag me in your Highland Scarf makes. You can find me in all of the usual places:
WHERE CAN YOU FIND ME?
You can find me in all of the usual places. My FB Community group is very active and very welcoming! Of course, I would love it if you wanted to sign up to my weekly emails too.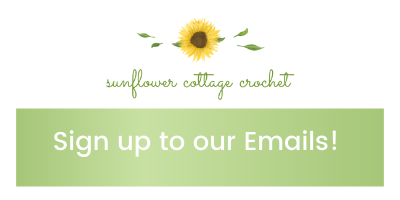 You may also like:
I hope you love this pattern as much as I do!
Happy hooking!
Helen
---