The perfect colder weather stitch! Floret – Stitch of the Week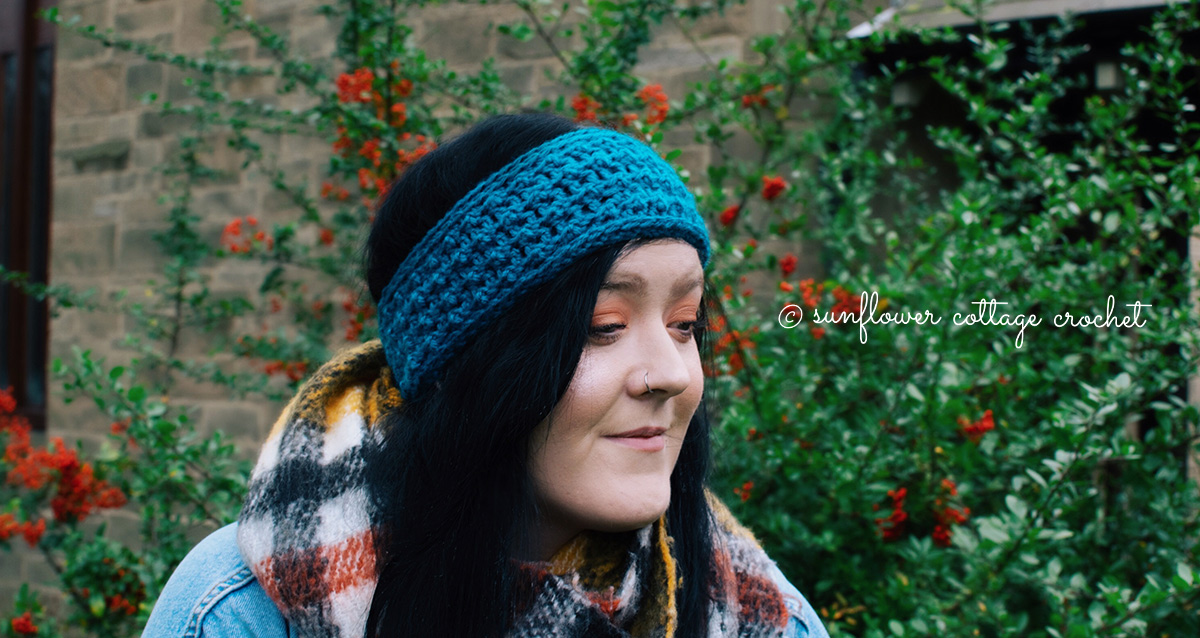 Learn To Do The Floret Stitch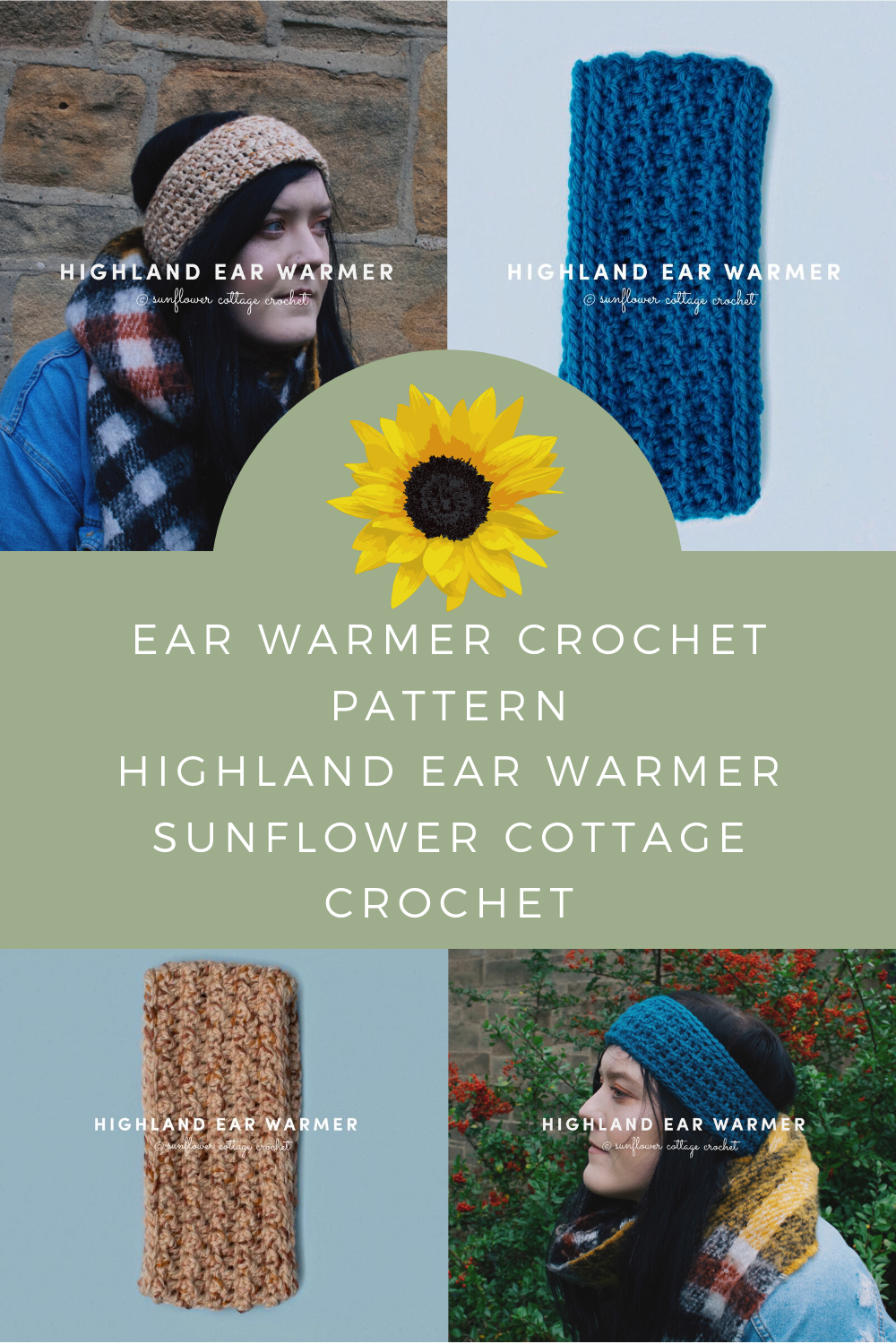 In our Stitch of the Week this week we have the perfect stitch for the colder weather setting in – the floret stitch.
Do you recognise the stitch?
We have used this stitch in a few of our designs so far (for example, the highland wrap and the men's highland scarf). Its a warm cosy stitch with an easy two row repeat. The texture is created by using the varying heights of the double crochet and the slip stitch. If you have never tried this stitch before I would highly recommend adding it to your crochet arsenal!
For those of you new to our Stitch of the Week:
The cute free pattern that we have to go with the floret stitch Stitch of the Week is our Highland Ear Warmer. Ear warmers are great practical gifts and super stash busters! Just working a swatch to learn a new stitch can get boring. Lets face it, we want immediate gratification when we crochet, even if we are learning. You get so much more confidence and a sense of achievement when you actually create something usable – even if its just a dishcloth!
That is why we try to link each stitch of the week with a little free project. At this time of year the ear warmer is a great idea – its practical and is a great stocking filler for a loved one, or even fabulous to add to your donation box! My sister is a runner and so hats are most often not added to her running outfits – even in the cold you sweat. Ear warmers she loves! The ears are protected from our North Sea winds but its not overly warm because the top of the head is still exposed.
Let's get started!
Links:
You can find the free ear warmer pattern in the usual places:
Follow our YouTube video for this project here.
This post may contain affiliate links. These links help keep our blog going at no extra cost to you.
What you will need:
I made mine 4" tall and 18" circumference to fit a woman – direction is given on how to amend the size in the pattern.
You will need to know how to chain, turn, double crochet and slip stitch. And that is pretty much it!
Written instructions for the floret stitch:
The floret stitch is worked over a simple two row repeat.
Row 1 – ch3, dc in each stitch across
Row 2 – ch1, sk1, *dc in the next st, ss in the next st* around.
It really is that simple! You will need to turn your work at the beginning of each floret stitch row otherwise the texture will be on the inside of your ear warmer! The pattern tells you exactly when to do this.
Lets make the ear warmer!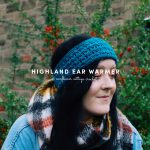 For the women's size, finished product is approximately 4'' tall and 18'' circumference to fit a head around 21-22 inches.
Abbreviations:
Ch(s)–chain(s)
St(s)–stitch(es)
rep–repeat
dc–double crochet
hdc—half double crochet
ss–slip stitch
sk—skip
Fhdc – foundation half double crochet
FO – fasten off
NOTE: In order for the floret stitch to have good definition you do need to turn your work on each row as indicated.
Round 1—                Either ch64 and hdc in third ch from hook, hdc in each ch across (62)
SS to join.
Round 2—            Ch2 (counts as a st). Hdc third loop only in the next st and each st around. (62)
Round 3—            Ch1, turn. Note, you will be working on the wrong side of your work
Sk first st, Dc into next st, *ss into next st, dc into next st* around.
SS to join
Round 4 –             Turn your work (so you are working on the right side again.)
ch3 DC in each st around. SS to join.
Rounds 5-8 —         Repeat rounds 3 and 4 twice more
Round 9 –                  Repeat round 3.
Round 10—           Ch2 (counts as a st), hdc in next st and each st around (62)
 Finally, Round 11 –               Ch2 (counts as a st), hdc third loop only in each st around.
FO and weave in ends.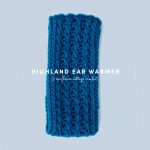 And VOILA! A really lovely stitch and ear warmer for you to gift this festive season, or just keep for yourself! You can embellish it any way you like – nip the ear warmer in half between the top and bottom and sew, add buttons or crochet flowers to it for that extra pizazz.
How will you embellish yours? Do share your projects with us on our Facebook group page!
You Might Also Like…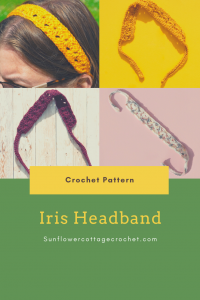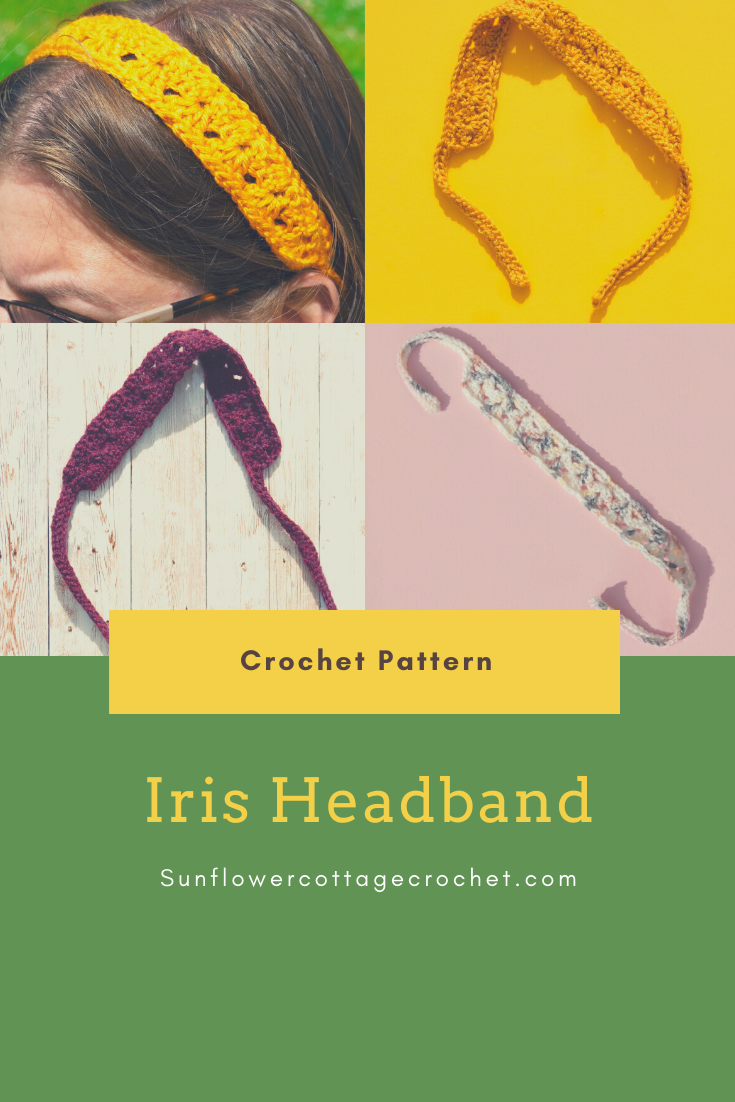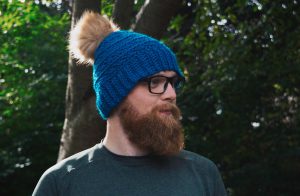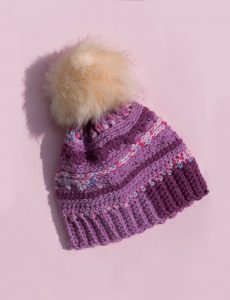 ---