Toddler Scarfie Crochet Pattern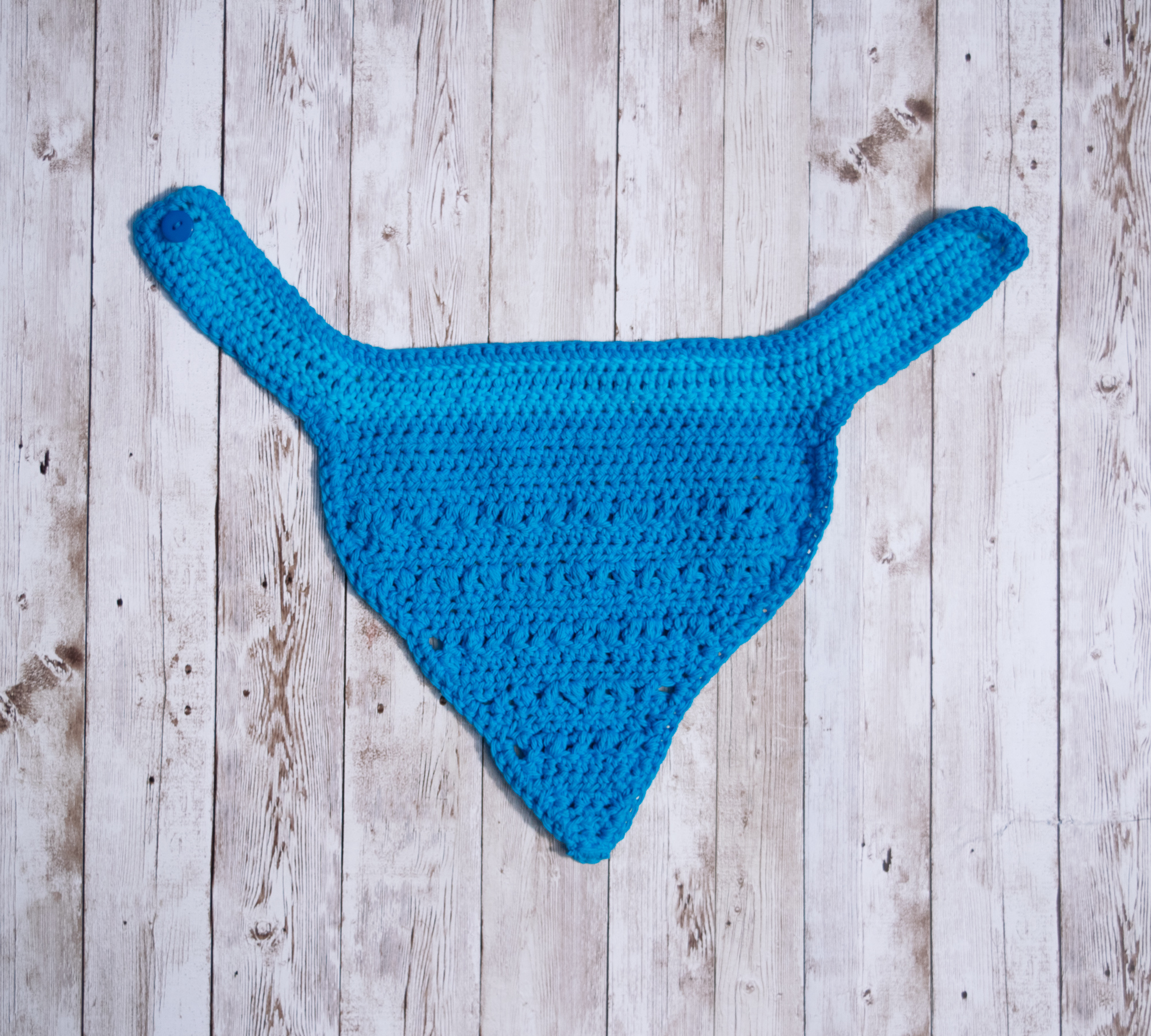 The Paige Collection, A Modern Farmhouse Nursery Collection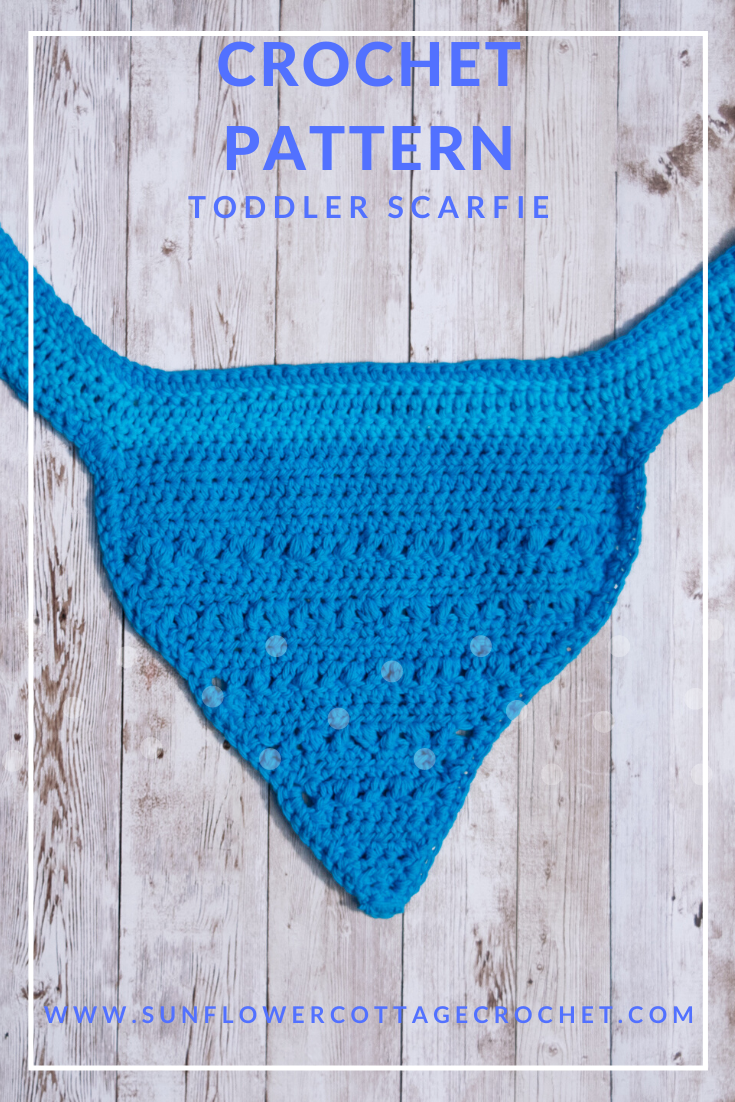 A modern farmhouse nursery set, featuring drool bibs, burp cloths, blankets, all the goodies! My very first collection!
I've been working extra hard creating my first collection for a product line to feature in my future Etsy store.  I had no pattern to work off of yet I managed to figure it out—Paige's Modern Farmhouse Nursery Collection.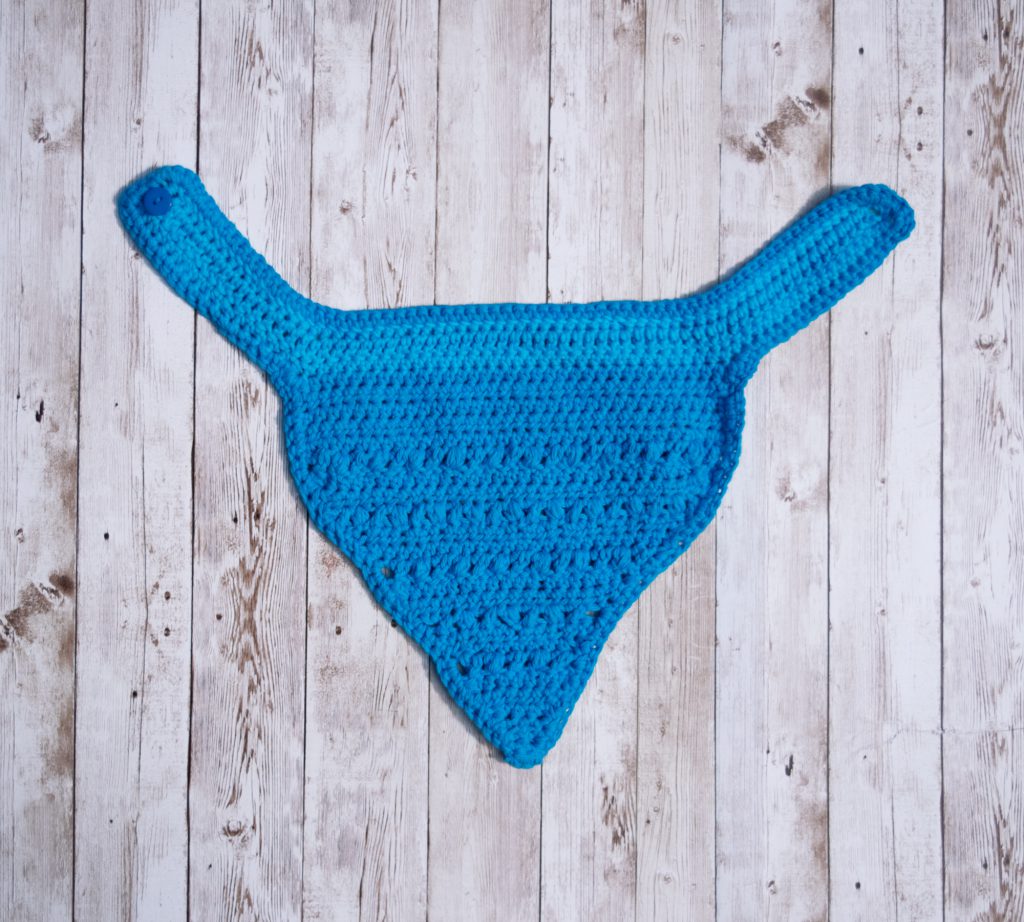 The image above is my first attempt at a bandana drool bib. It actually turned out to be a scarfie for toddlers!
First of all, I made this with 100% cotton yarn from Hobby Lobby's I Love This Cotton in Aqua. 
This is the softest cotton yarn I have ever touched and is a medium 4 weight yarn that doesn't pill or split.  I am not affiliated with Hobby Lobby or their yarns, I just love it that much, I had to share!  The skeins aren't huge—only about 160 yards, but you will only need 1 skein for most of the patterns for baby accessories, so it makes it pretty inexpensive to work up. 
Most noteworthy, I find the Lily Sugar and Cream cotton to be very stiff and a little thick for a medium weight yarn. Yet as we all know, yarn weights have a pretty large range in each weight category. 
In Contrast, another great yarn is Paintbox Aran or DK Cotton
Paintbox cotton yarn is soft and easy to work with. Almost as soft and sleek as I Love This Cotton.  Paintbox cotton is 100% cotton as well. These come in very small skeins of about 137 yards and tons of colors.  Currently, I'm testing out "Vintage Pink" in DK Cotton from Paintbox which is actually a 3-light weight yarn. 
Due to the size of lighter weight yarn, this will make the project a little smaller, which makes it a better fit for babies. And the 4 weight yarn makes it to fit toddlers. 
Initially, I started out at the bottom
yet I worked my way up to the top, I hit a snag—how was I going to work the straps?  Unfortunately, this resulted in too much thinking for me.
So I frogged and started again–and this time, from the top. 
Suddenly, I remembered how diaper covers are made and my brain said—AH HA!  I figured out how to attach it around the neck. By using buttons! Finally, the pattern was taking shape, a bandana shape.  I was getting super excited!
Taking a hint from my Paige Hat
I decided I was going to make an entire Handmade Nursery design out of it.  I have two patterns incoming—the bandana bib and a blanket. 
The entire collection will be available for purchase on our future Etsy store, as will all the individual patterns if you wish to try making it yourself!
Be on the lookout for our up-coming patterns in the Paige collection!  Check here and our Ravelry store for updates. Also, check back for more tutorials, featuring special stitches used in our patterns.
---