The Ultimate Collection of Hand / Kitchen Towel Patterns to Crochet
Hand towels and kitchen towel patterns are great items to crochet. They make fantastic gifts, are super practical and look so pretty!
So whether you are looking to make some for yourself or to gift you are sure to find what you are looking for in this roundup.
What yarn should you use?
Before we get the patterns you need to ensure that you are using the correct yarn for the project, especially if you are planning to gift the towel.
When it comes to kitchen and bathroom items I would almost always recommend cotton. It is durable, washes well, stays looking great for so much longer and will not melt or burn as easily if used near a hot hob or to take a dish out of the oven. It is also absorbent so if you are using it to dry hands or dishes it is perfect. In high use areas like the kitchen and bathroom you need all of these qualities in your yarn choice.
When it comes to brands, my recommendations vary depending on whether you need a #3 weight or #4 weight cotton.
If looking for a #3 weight I would recommend:
Stylecraft Naturals Bamboo and cotton mix – the drape on this is just gorgeous!
Lionbrand 24/7 Cotton
For #4 weight yarns I like to use:
I Love this Cotton by Hobby Lobby
Paintbox Yarns Cotton Aran
Dishie Cotton
Are you ready for the hand and kitchen towels available?
There are free and paid patterns in this round-up.
If you want to know more about any of them just click on the picture.
I hope you have enjoyed this round up and found some towels that you would like to make!
I would LOVE it if you tagged me and the designer in your towel makes on FaceBook or Instagram.
Another way for you to stay in touch with me is to join my newsletter.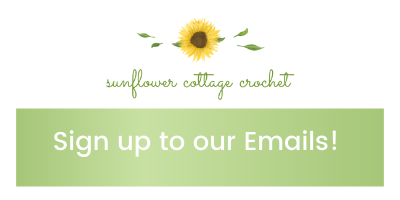 The general newsletter only goes out once (maybe twice on special occasions) a week. The Events and Cals newsletter goes out to let you know about the patterns included in the events that I am a part of or hosting as they become available. For the most part that can mean daily free or heavily discounted pdf pattern notifications etc direct to your inbox.
Don't forget, if you would like to join my active and supportive FaceBook Community group, join my weekly newsletter or subscribe to my YouTube Channel you can do by clicking the buttons below!
You May Also Like ….
---