Just for Him Event
The Just for Him Event is something that I have been thinking about hosting for over a year now. I am thrilled that WeCrochet wanted to sponsor this event!! If you want to check out their yarns and other goodies, you can do so here.
Why specifically patterns just for him?
I struggle to find patterns suitable to gift to the males in my family outside of hats and scarves. Do you have the same issues? Every time I sat down to write a pattern suitable for Him, I ended up making a scarf or hat! LOL, I needed to retrain my brain and think outside of the box a little. Knowing that this event would make me do that, I threw myself into it.
The result?
I created a whole collection of patterns! The Stag Collection. I may add to it next year because I had so much fun with it. More about this later ….
How does this event work?
Every day for 14 days, a different designer will be offering you a free pdf of a pattern suitable for gifting to Him this holiday season. There are definitely some fantastic patterns included in this event.
From 17th – 30th November, you need to check back here for that day's featured pattern and code. I will update this post every day at 8 am London time.
You then scroll down to that day's pattern and click the photo. This will take you to the designer's blog post.
Look for this button somewhere on the post, and click it. This will take you to the pattern where you can download it.
Follow the process to purchase the pattern and add the coupon code. It will show that the pdf is free once the code has been added and you get to the checkout.
Sign up for our emails!
We have two email lists – one for our weekly updates, news on pattern releases, coupon codes and competitions etc. If you missed the pop up you can sign up by clicking the button: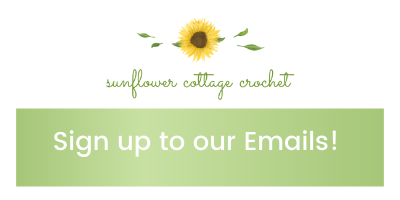 We also have an Events and CALs email list for those who do not mind the sometimes daily reminders while we have something special going on.
You can sign up to those here:
Get the bundle!
If you do not want to wait for all of the patterns to be released over the next few weeks, there is also the option to purchase the bundle. This is great if you want to make Dad something that features in the last few days of this event.
What is included in the bundle?
For only £8 (around $10), you will get:
all 14 patterns that feature in this event
Bonus pattern 1 – our Herringbone Coffee Beanie Cozy
Bonus pattern 2 – our not yet-released smaller version of the Stag afghan (when I say smaller, I only mean it is smaller than the second version. It is still a good 48" wide by 42" tall.
There is also the option to purchase our new Stag Collection for an AMAZING price with the bundle. In that you will receive:
A larger version of the stag afghan (includes charts, written and colour block instructions – not yet released!
A matching stall throw pillow which fits a 20" pillow form
Stag placemat – how often do you find placemats suitable for him? Does not release until later this month!
Buffalo check coffee beanie cozy – not yet released!
Hannah Beanie – not yet released! (Despite the name, this is a great unisex beanie, and I have added a double brim for extra warmth on this one!
Are you ready for the round-up?
Featured Patterns:
Day 1 – November 17th
Connor Ridge Wall Hanging by High Desert Yarn
Coupon Code: The code has now expired.
Day 6 – November 22nd
Alpine Ridges Scarf by Itchin' for Some Stitchin'
Coupon Code: code has now expired.
Day 8 – November 24th
His Crochet Hunting Mitts by Missouri Makes
Coupon Code: coupon code has now expired.
Day 11 – November 27th
Men's fingerless gloves by ChristaCo Designs
Coupon Code: code has now expired
---