Nordic Snowflake Table Runner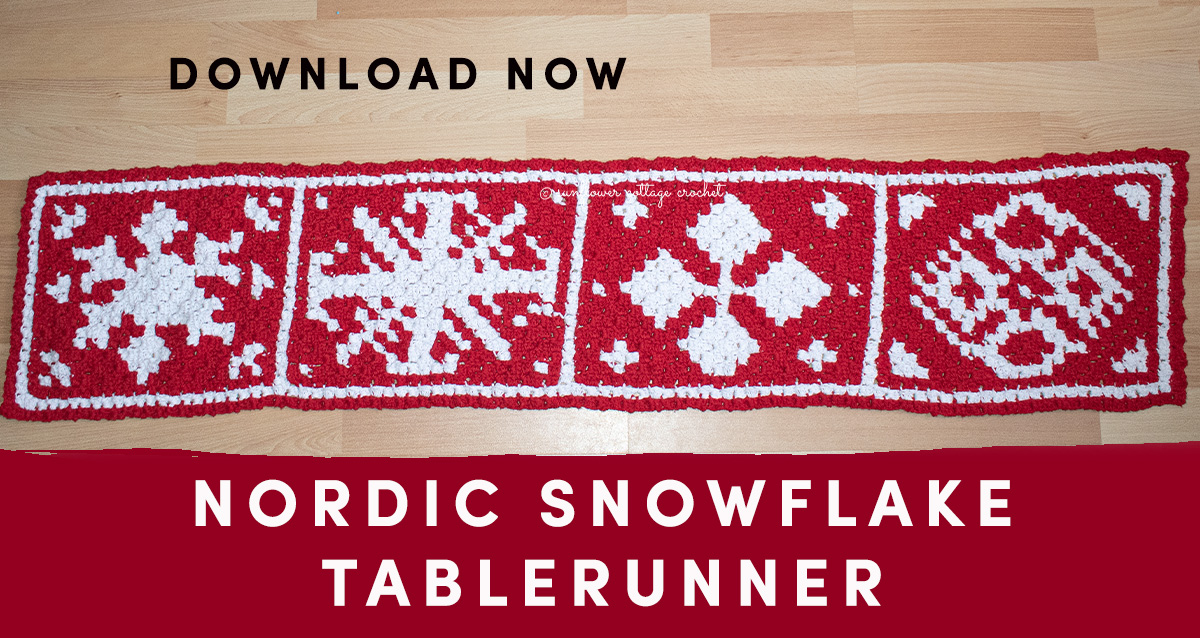 The Nordic Snowflake Table Runner was most definitely inspired by the Nordic Winter Afghan CAL. You can find out more about that and get the free chart for the square I designed here. There is also a gorgeous e-book available if you want to make the afghan.
Back to the Nordic Snowflake Table Runner …
This one was a fun pattern to design and make. I have been wanting to do more corner to corner projects for a little while. The Nordic Winter Afghan gave me the perfect opportunity and once I started I just kept going.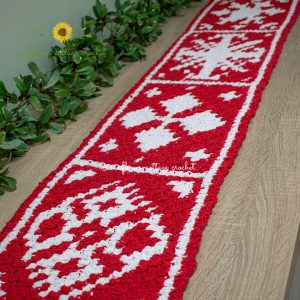 This runner is made in one piece so there is no joining. It is made using the corner to corner method. I used the half double crochet stitch with a ch2. You can use the double crochet stitch with ch3 if you prefer but be aware that your project will end up wider and longer.
New to corner to Corner?
That's ok! We have a three part mini course with free patterns for you to get used to the technique! There are right and left handed video tutorials for each section which go through the whole process for you. You can find out more about the mini course here.
I promise it is not as intimidating as you may think. You can do so much with corner to corner and it is such a fun technique!
Yarn suggestions for the nordic snowflake table runner
I would recommend using cotton or a cotton blend for a table runner. Cotton is much more durable than acrylic or wool, keeps its shape and works up quickly. Not to mention that you can wash it to your heart's content so it will look great for years to come. This makes cotton perfect for home decor projects like this.
I used Lion Brand Re-Up cotton from We Crochet for my Nordic Snowflake table runner. It is not a yarn I have been able to use previously. Being in the UK we don't have any stockists of this at the moment (or certainly at the time of designing this). I was also wanting to try using more recycled yarns and cottons for my designs.
I am going to be brutally honest and say that I don't think I would order Re-Up cotton again. The price is great at £1.94 for 60 grams, the colours are great and it is fabulous for the environmental point of view. So if you are on a tight budget this may be a good option for you.
However, I found that it splits very easily. This meant that it caught on my hook and pulled quite a few times so I had to frog some to fix the problem. It also makes it very difficult to sew in the tails. Perhaps I have just been spoilt and need more practice using it?? I much prefer the Dishie Cotton yarn which is £3.35 for 100 grams.
PDF Pattern links:
You can purchase an inexpensive copy of the pdf pattern for the Nordic Snowflake Table Runner in any of our shops.
Part of a set!
When I designed this table runner I also designed the individual placemats to go with it! There is a collection of 4 different placemats available which perfectly match the table runner. The great thing is that you do not have to choose which placemat you prefer – they are all included in the one price. So you can pick your favourite snowflake(s) and really jazz up your table this Winter!
12 Days of Christmas Event
There 12 Days of Christmas event is being hosted by Fosbas Designs. Each day for 12 days there is a different theme and several patterns feature each day. You can get these patterns free with that day's special coupon code.
Of course, if you would prefer to purchase the special bundle that contains more than 40 patterns for a great price of $12.99, click the button below.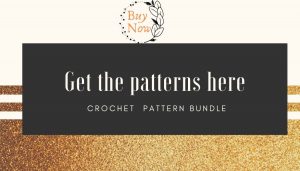 If you don't yet have the code you can get it by clicking the round up button below then come back and click the download on Ravelry button for your free Nordic Snowflake Table Runner pattern!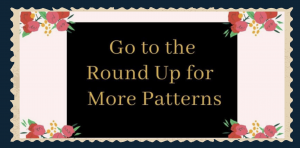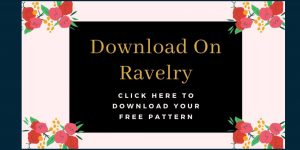 Bonus:
As part of the 12 Days of Christmas event hosted by Fosbas Designs you can get the table runner free with the special event code AND we are giving you 50% off the matching placemat patterns using code 12DAYS. Please note that the table runner will have a different code on our featured day – see below!
Once the featured day for the free table runner pdf pattern is over it will also be 50% off using the code 12DAYS for the duration of the event on our website, Etsy and Ravelry shops! You can find the download buttons further up in this post!
Links for the set of 4 Nordic Snowflake Placemats:
---