Use those scraps and make the Scrappy Scarf!
Do you love a good scrap buster? If so, this Scrappy Scarf will be perfect for you.
By scraps I mean those skeins where you have used part of them for another project but didn't need the whole skein.
Yes, I used my scraps to design this!
I started 2021 with every intention of using up my scraps throughout the year. I started off well enough but unfortunately I couldn't keep it up for various reasons outside of Sunflower.
Have you noticed that I used my part used skeins from the Shades of Spring afghan to create this scarf? And it is just so pretty!
I turned my scarf into an infinity scarf, but you don't have to.
Although this one is, I think, more of a feminine texture you could use manly colours just for him. Maybe it is the colours I have used that makes me think of it more as a female scarf? I am going to design another one with a more masculine feel to it very soon!
Designed for any size part skein
As long as you have approximately 20 yards or more in your part skein this scarf should work out just fine! You can see that some of my sections are way bigger than others because the amounts I had varied.
Go and raid your scrap bucket (making sure you get the same weight yarn scraps!) and come back for the pattern. I have written this one for #4 weight yarn (aran in the UK), but you can use #3 weight (DK) or #5 weight (chunky) if you have more of those.
Want the ad-free PDF?
You can get the ad-free pdf in any of my shops – just click one of the buttons below and it will take you straight to it!
Materials for your Scrappy Scarf:
Enough scrap yarn to make a scarf – it looks great using scraps of different colours!
5mm
Stitch markers (optional)
Scissors
Tapestry needle
Gauge
Not important for this project as you are using your scraps – just be sure to use scraps of the same weight yarn!
Sizing
I used #4 weight yarn and my scarf was approximately 8" wide by 40" long
Abbreviations:
Ch(s)–chain(s)
St(s)–stitch(es)
rep–repeat
sk—skip
fsc – foundation single crochet
dc – double crochet
sc – single crochet
YO—yarn over
FO—fasten off
[] – everything noted between these is worked into the same st
Pattern notes:
Written in US terms.
Ch1 stitches at the beginning do count as a st unless otherwise stated.
The stitch count is in parenthesis at the end of each row.
Note the first and last row of each colour block is a sc row. This gives the blocks a cleaner, crisper edge.
KEEP IN TOUCH WITH ME:
Join my emails lists to be notified of all of my patterns, tutorials, hints and tips, competitions and so much more!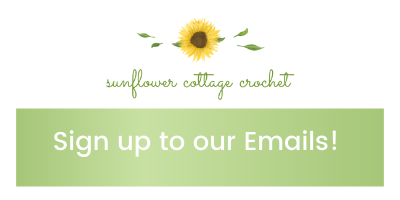 The general newsletter only goes out once (maybe twice on special occasions) a week. The Events and Cals newsletter goes out to let you know about the patterns included in the events that I am a part of or hosting as they become available. For the most part that can mean daily free or heavily discounted pdf pattern notifications etc direct to your inbox.
Don't forget, if you would like to join my active and supportive FaceBook Community group, join my weekly newsletter or subscribe to my YouTube Channel you can do by clicking the buttons below!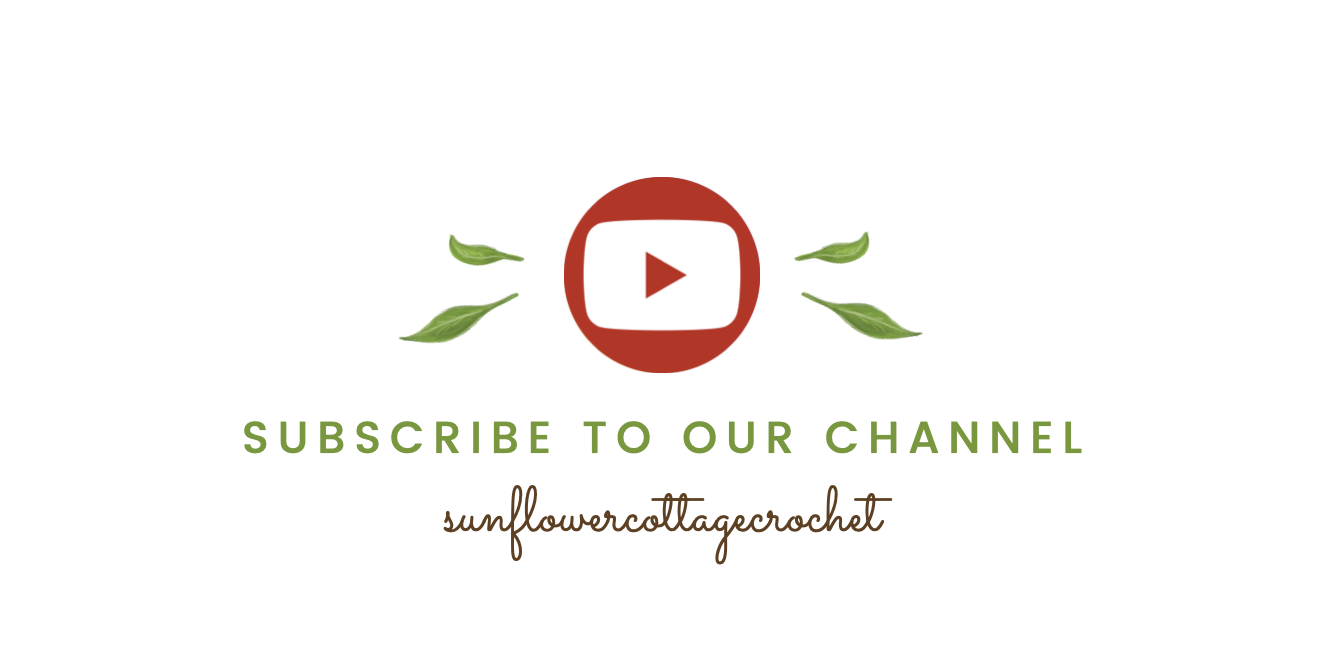 #SBCHALLENGE – SCRAP BUSTING CHALLENGE!!
If you are wanting to bust some of your stash you can find the first of four round-up posts listing some fabulous designs from different designers to help encourage and inspire you to bust that stash!
Don't forget to join my FB Community page (remember to answer the questions) and show us your scrap busting makes using the hashtag #sbchallenge
To get this pattern as a free pdf upload using the code from the round up click the button below:
Here we go …. Let's start our Scrappy Scarf!
Row 1 – Fsc 25
OR
CH 26, sc in second ch from hook and each ch across (25)
Row 2 – Turn, ch1, dc in the first st, *sk the next st [sc, dc] in the next st*
Rep from * to * until you have 2 sts left, sk 1 st, sc in the last st.
Row 3 – Rep row 2 until you have approximately 18 inches of your scrap yarn left after
completing a full row.
Row 4 – Turn, ch1 (does not count as a st), sc in each st across.
Row 5 – Grab your next part skein of yarn
Attach your yarn to your work (in the last st you just made)
Repeat row 4
Row 6 – Repeat row 2. When you have approximately 18 inches of your scrap yarn left after completing a full row move to row 7.
Row 7 – Repeat row 4 – this gives a cleaner, more finished look to the block.
Row 8 – Repeat rows 5 – 7 until your scarf is as long as desired! You can join the ends to make an infinity scarf, or leave it as a more traditional scarf.
FO and Sew in ends.
You may also like…..
---