Triangle Shawl Crochet Pattern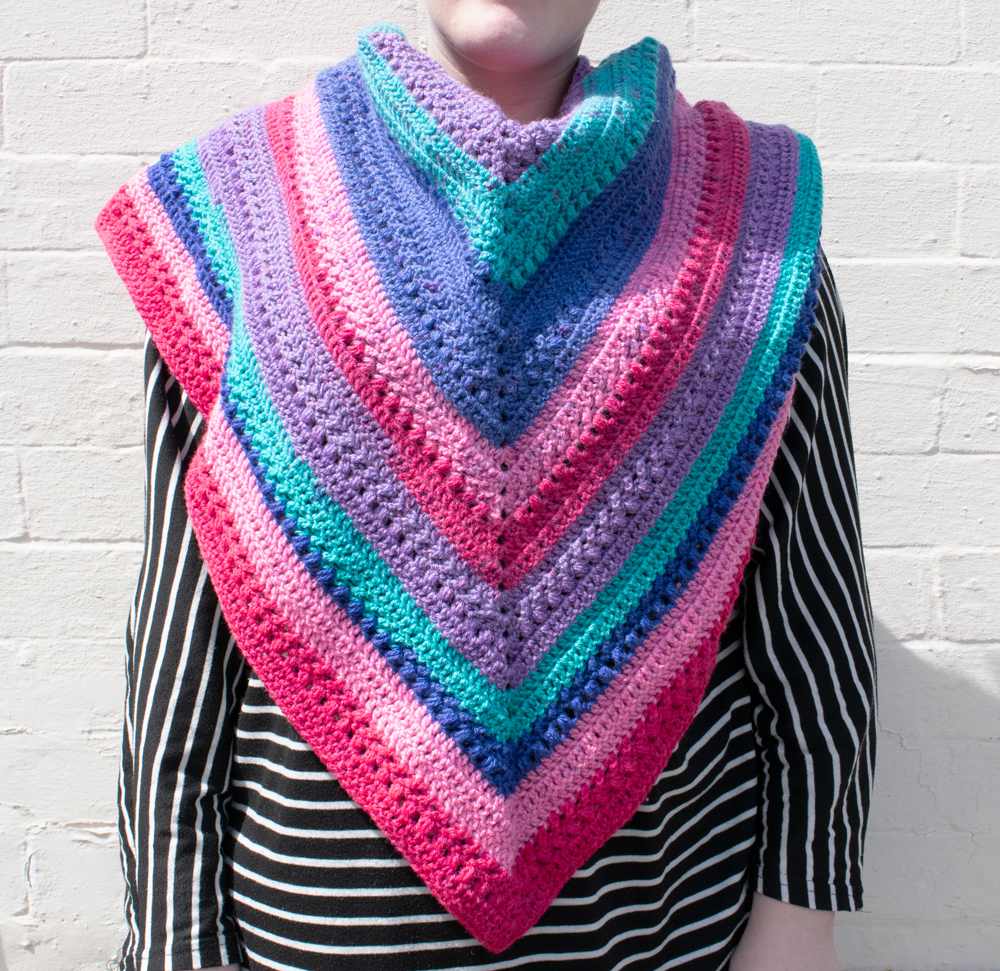 Crochet the Paige Triangle Shawl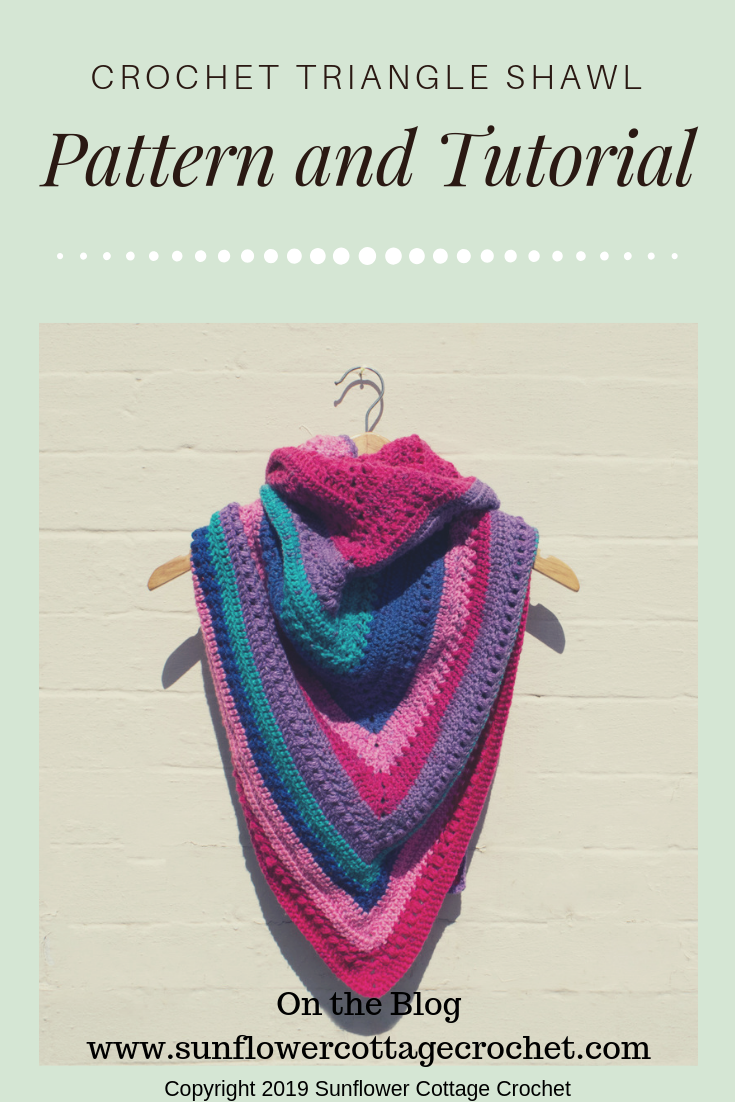 I can't wait to share this Triangle Shawl pattern with you! It's been a long time coming, too! For this pattern, we used about 2.5 cakes of Lion Brand Mandala or Caron Cakes yarn however, you can also use Bernat PoP! or any other cake or self striping yarn to get the same affect. This would also look amazing with a simple single color or tweed yarn.
With classic simplicity and just a little textured pop, this triangle shawl is very pleasing to the eye, and works up fast! If you would like an ad-free PDF download of this shawl, head on over our Ravelry Store or LoveCrafts Store. Be sure to check out our other patterns on the site!
Note: This post may contain affiliate links which provides a small commission to us, at no extra cost to you!
On to the pattern…
Pattern Notes:
• Chain 2 counts as a DC
• Size is what you make it! This pattern is pretty simple, just repeat until you have the desired size in mind!
• Pattern is written in American terms.
What You Need:
• Mandala Yarn cake (lighter weight yarn), Caron Cakes, or Bernat Pop cake yarn— about 2.5 cakes of worsted weight and about 3.5 of the light weight yarn for adult sizes. You will need less for smaller sizes.
Size G-4mm hook for both types of yarns.
Stitch Markers (optional)
Yarn needle for weaving in ends
Special Stitches:
• Bean Stitch: this is done with half-double crochets that are unfinished until the end—*YO, insert hook into indicated stitch, YO, pull up a loop. Repeat from * a total of 3 times. YO, draw through all loops on hook. Chain 1. Stitch made. (see figures 1 & 2).  Video here.
• Cross St: this is done working in two stitches-*YO, skip one stitch, insert into next stitch, YO, pull up a loop, YO, pull through two loops, YO, pull through two loops (DC made), YO, working into the skipped stitch, go behind the DC you just made and insert your hook from the front of the stitch to the back (it will feel awkward) and complete DC as described above. Criss Cross stitch made. (See figures 3-5).  Video here.
Abbreviations:
CH—chain
ST(S)—stitch(es)
DC—double crochet
HDC—half-double crochet
YO—yarn over
XS—Cross stitch
BS—bean stitch
SK—skip
REP—repeat
SS—slip stitch
SC—single crochet
SP–space
Gauge:
Light weight yarn: 17 DCs and 8 rows = 4×4" square.
Worsted weight yarn: 14DCs and 7 rows= 4×4" square.
PATTERN:
Row 1: Ch 3 (counts as DC), 2dc in 3rd ch from hook, ch2, 3dc in same ch. Ch2, turn. (6dc)
Row 2: DC in same as turning ch, dc in the next st and in each until you reach the ch2 spot, [2dc, ch2, 2dc] in the ch2 sp, dc until last st, 2dc in turning ch. Ch2, turn. (12dc)
For Row 3: DC in same as ch 2, dc along until ch 2 sp, [2dc, ch 2, 2dc] in ch 2 sp, dc along until last st, 2dc in turning ch. Ch 2, turn. (18dc)
Row 4: (texture row)—DC in same as ch2, work 4 XS down the side, [2dc, ch2, 2dc] in ch2 sp, work another 4 XS along the side until last st, 2dc in turning ch. Ch2, turn. (8 XS, 8dc)
Row 5: (texture row)—Dc in same as ch2, sk1, BS in next, rep to until ch2 sp, [2dc, ch2, 2dc] in ch sp, rep to to end, 2dc in turning ch. Ch2, turn. (10 BS, 8dc)
For Row 6: DC in same as ch2, dc in each stitch making sure to dc in the "eye" of each BS and the st following, [2dc, ch2, 2dc] in ch2 sp, dc in each st to end, 2dc in turning ch. (34 dcs)
Rows 7-8: Repeat row 3. (40, 46 dc)
Row 9: Repeat row 4. (22 XS, 8dc)
Row 10: Repeat row 5. (24 BS, 8dc)
For Row 11: Repeat row 6. (62dc) Do not fasten off.
Work the repeat pattern (rows 3-8) until piece measures as big as you require
BORDER:
Turning work so that you are now working along the top edge of the shawl and work 2sc into each ch2 or dc along, also working 2sc into the center where we started the pattern. Once you reach the end, simply fasten off.
FINISHING:
For a finishing touch, you could add tassels or pom poms to the points of the shawl or fringe all along the edges. Or simply leave it clean!
Tutorial Pictures: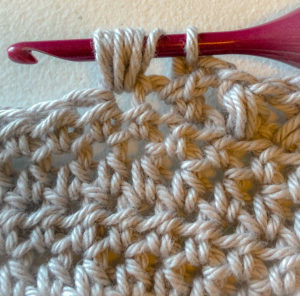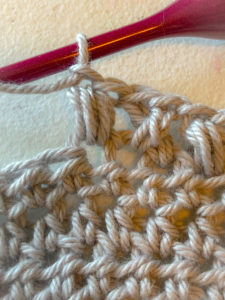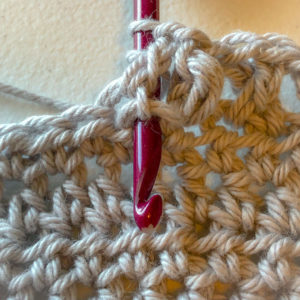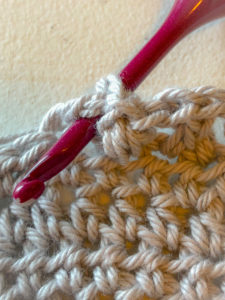 Instagram: @sunflower.cottage.crochet.too
Facebook: @sunflowercottagecrochet
Pinterest: @sunflowercottagecrochet
Where To Get The PDF
Check out these similar patterns:
Highland Neamh Wrap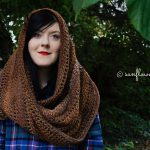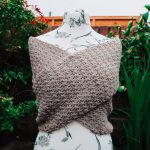 Kate Wrap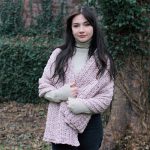 ©This pattern and its images are copyright protected and the sole property of Sara Marsh and Helen Wilkinson of Sunflower Cottage Crochet. Please do not redistribute, transfer, or sell the pattern, or alter it to claim as your own. You may sell any products you create from this pattern. Please credit us by linking online listings Facebook, Website, and tag us on Instagram–@sunflower.cottage.crochet.
---