The Connection Square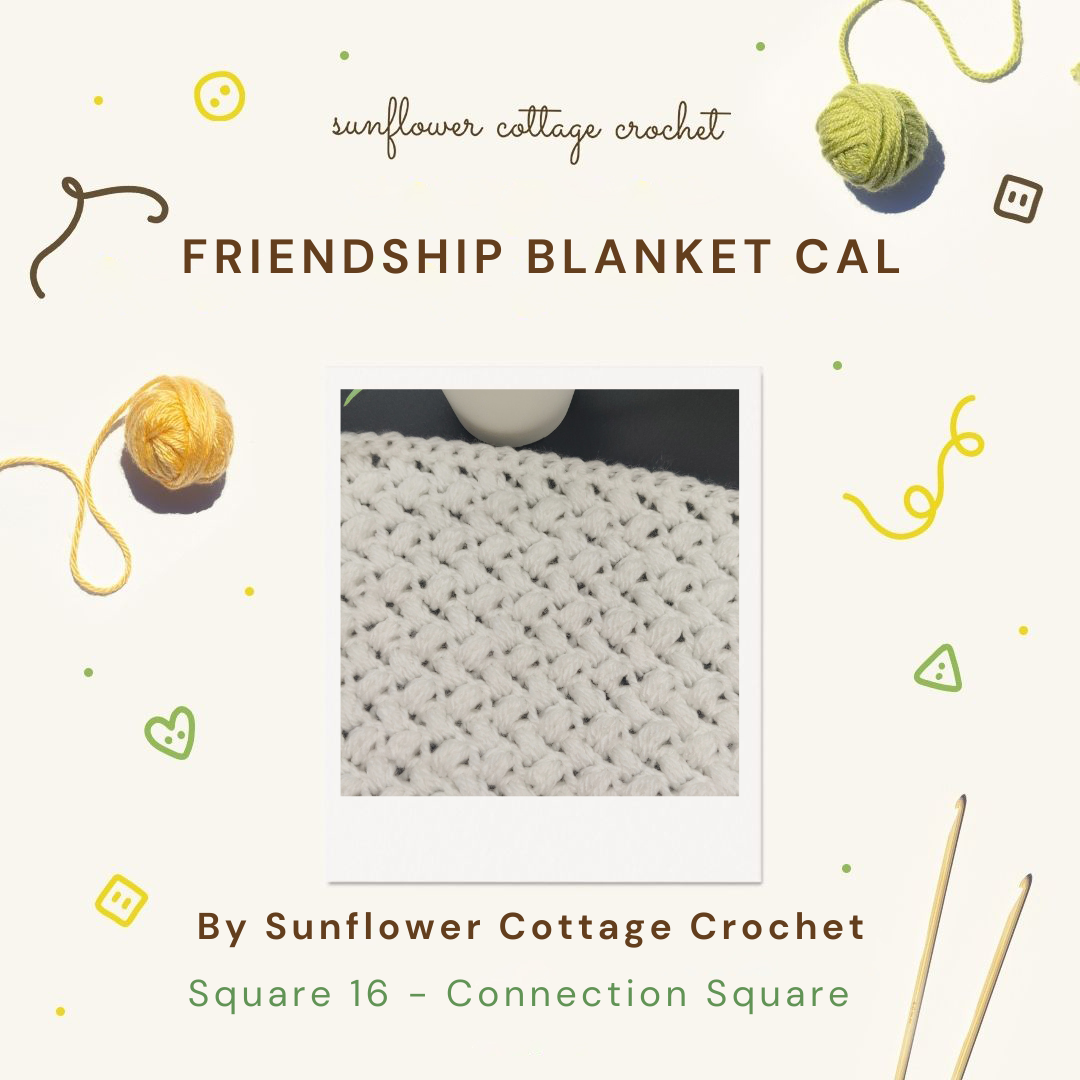 The Connection Square was designed specifically to be part of our Friendship Blanket Cal.
Don't forget you can sign up for our Events and CALs emails and never miss a square or one of our events! Just click the button below

I have chosen the bean stitch for this one because it is a neat stitch to master, looks great and can be used in so many different projects! Once you have your tension even on this one I am sure you will love it as much as do!
The Connection square will also make a great washcloth to add to a set or to a spa set for a gift idea. And is is a nice thick one so you may want to think about making it in a thick cotton and using it as a hot pad.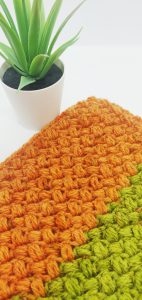 Video Tutorial:
You can find out video tutorial for this one below. We also have a left handed version which you can find here.
Pattern Links
You can find pdf versions of this pattern in all of the usual places:
Our shop here
Ravelry here
Etsy here
Lovecrafts here
Free Pattern:
Written instructions for the bean stitch: *insert hook into indicated stitch, yo, pull up loop*; repeat 3 times, yo, pull through all loops on the hook, chain 1.  After you chain 1, skip the next stitch as the ch1 will count as a stitch.
Foundation Single Crochet:
I find this has a more aesthetically pleasing finish than the chain starts to projects. You can find our tutorial on the foundation stitches (sc is about 23 mins in):
For right handed at https://www.youtube.com/watch?v=wPHOG4VIi_Q&t=109s
Left handed – https://www.youtube.com/watch?v=UqkTFzCja-A
Materials:
100 yds #4 weight yarn of your choosing.
00mm hook
Stitch markers (optional)
Scissors
Tapestry needle
Gauge:
3 bean stitches and 3 ch1 and 6 rows = 2" x 2"
Sizing:
Your square will be 9" x 9" – if it is not adjust the starting row by multiples of 2
Abbreviations:
Ch(s)–chain(s)
St(s)–stitch(es)
rep–repeat
sk—skip
sc – single crochet
YO—yarn over
FO—fasten off
Sc – single crochet
Bs – bean stitch
Fsc – foundation single crochet
Pattern Notes:
Written in US terms.
Ch1 stitches at the beginning do not count as a st unless otherwise stated.
Pattern:
Row 1 –           Fsc 34.
OR
Ch 35 sc in second ch from hook and each ch across.
Row 2 –            Ch1, turn, sc in the first st, *sk the next st, bs in the next st, ch1 * Rep from * to * until you 2 sts left, sk1, sc in last st.
Rows 3-24      Repeat row 2 until square measures almost 9" in height.
Row 25 –         ch1, turn. Sc in each st across (34)
FO and sew in ends.
Free PDF Pattern:
As part of the Friendship Blanket CAL you can get this pattern as a free pdf until the end of April 2021.
If you are making this as part of the CAL please use the code from our roundup post and if you have the code you can download it using the buttons below!


You may also like: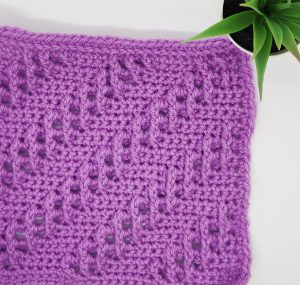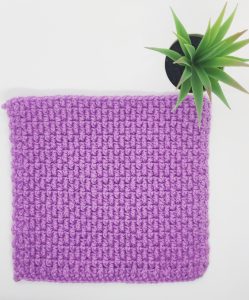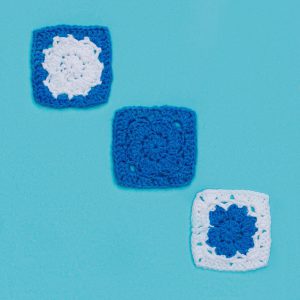 Follow us:





---
---