Stitch of the Week: Alternate Stitch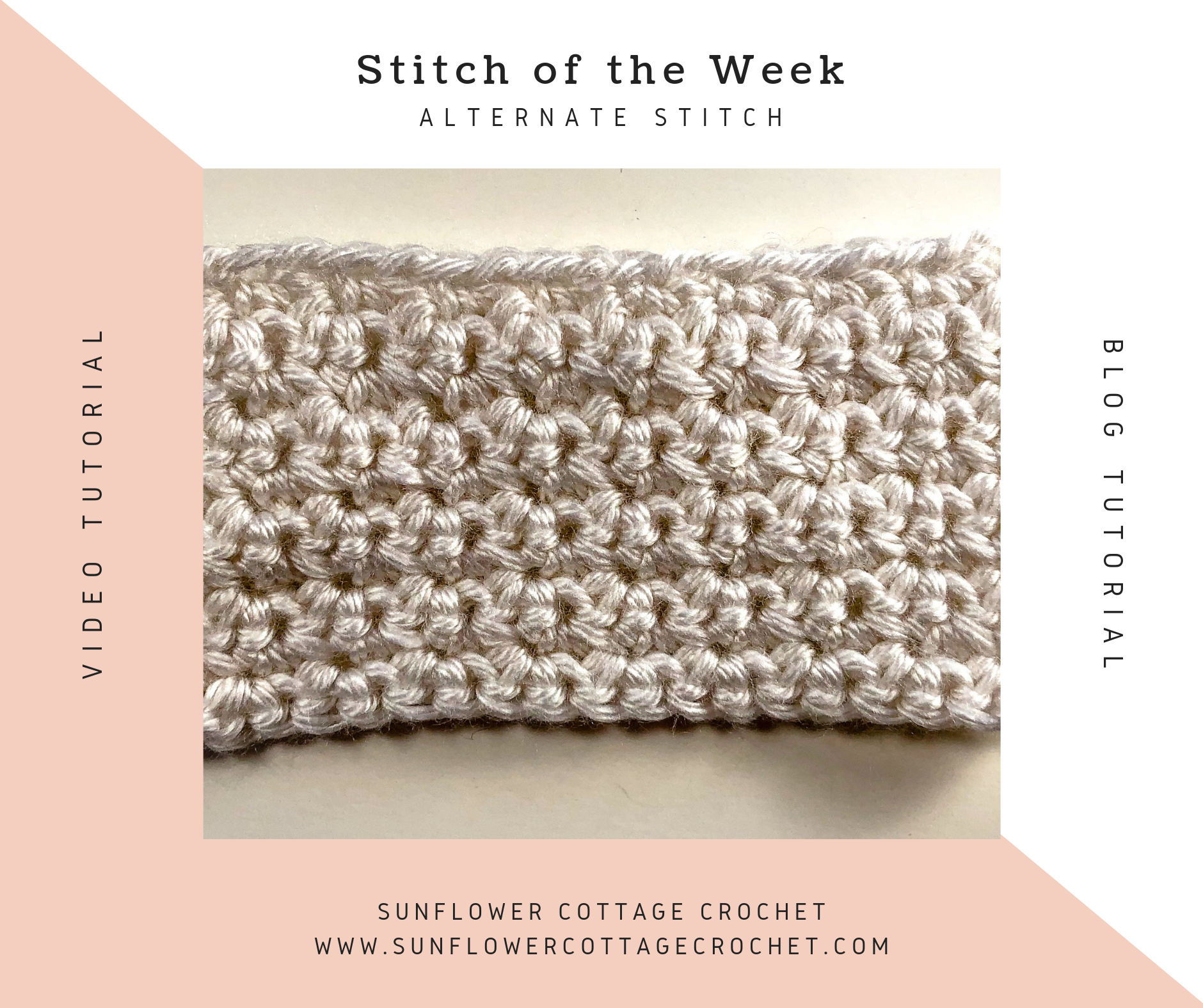 Welcome back to stitch of the week: Alternate Stitch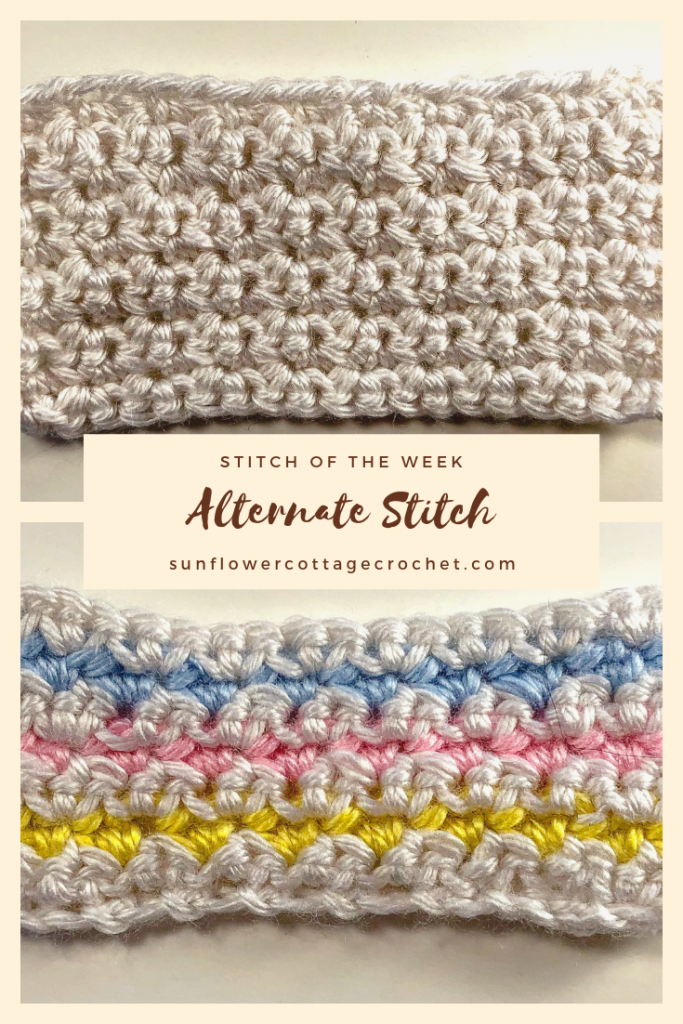 Welcome back!  This week's Stitch of the Week is the Alternate Stitch.
This stitch is worked by putting 2 single crochets in one stitch.  But there's a way to keep the stitch count.
Different from the previous stitches, the fabric created with the alternate stitch is really quite thin.  The past several stitches we have introduced have been fairly thick and squishy.
The alternate stitch is much thinner yet has little drape.  I do not recommend this for garments other than gloves or scarves.  However, I do like it for cotton yarn kitchen and bath projects.
Grab your yarn and any hook to get started with this tutorial
To get started, note that the starting chain is a multiple of any odd number.
abbreviations
St(s)–stitch(es)
Ch(s)–chain(s)
Sc–single crochet
sp(s)–space(s)
sk–skip
How-to
For swatch size:
Ch21, 2sc in 3rd ch from hook.
Sk 1 st, 2sc in next st
repeat step 2 to the end of the chain.
ch2, turn
sk the first st, 2sc in next st
sk the next st, 2sc in the next st.
repeat this pattern to the end.
Notes on stitch pattern
The repeat for this stitch pattern is achieved early on, in the very first row along the chain.
It's interesting how something so simple can make something very pretty and unique.
Be sure to check out the pattern we have uploaded to our blog and our Ravelry and LoveCrafts stores using this stitch.  We do this to get you started!
Also be sure to check out the YouTube video below.
**Please like the video on YouTube and subscribe to our channel**  This helps us reach more people and supports our blog and YouTube channels, both.
Thank you for joining us today for this tutorial.  Be sure to check back often for lots more tutorials, techniques, patterns, DIY, and more.
---