Stash-Busting Challenge Week 2!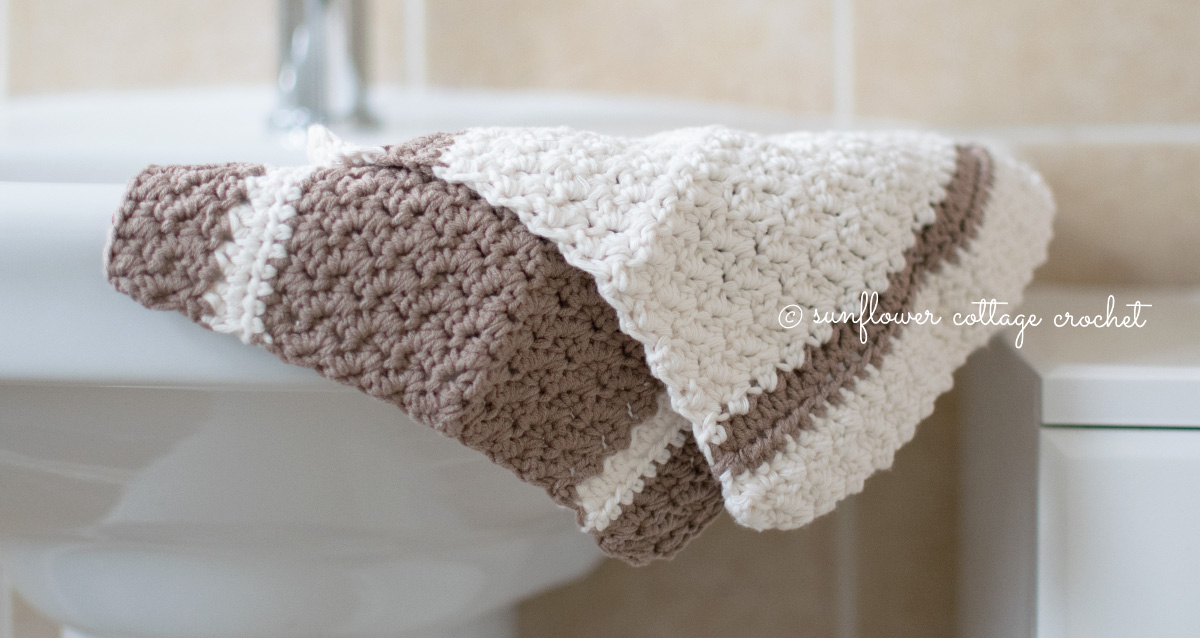 Week 2 of the Stash Busting Challenge is here!
A group of designers have got tether to provide you with FREE PDF PATTERNS to download as part of the Stash-Busting Challenge Week 2. This round-up contains patterns that will be free on Ravelry from 12am EST on 8th April 2020 – 12pm EST on 14th April 2020.
Unfortunately, this has now ended, but We are keeping the post as a round-up because the patterns are great and a lot of them are free on the blog posts!
At a time when a lot of us cannot venture far with social isolation, or lockdown as many countries are seeing, obtaining yarn can be difficult. But those of us who have been crocheting or knitting for any period will have a stash!
We all do it –
buy yarn that looks too pretty to leave on the shelf so we get it with the intention of finding something to make with it,
buying a little extra for a larger project so that we don't run out,
deciding on a project and buy the yarn but then never make it
see some on sale that was just too great a price not to
However you built up your stash (and stashes are great – after all who knew that we were preparing for a time when yarn shops would be forced to close their doors!) we all have one. Even if its just a couple of skeins, we have a challenge for you to get it used on a gorgeous project!
Let's start stash-busting….
Here we go …..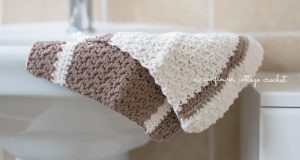 Lets start with our pattern … the Farmhouse Washcloth. Learn the grit stitch with our video tutorial links and grab your free copy of the pattern from Ravelry. With an extra couple of rows of a contrasting stitch this makes a great gift idea or something to keep for yourself! Check out our post with the ravelry link to use your coupon code for this challenge here.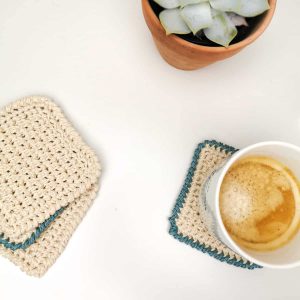 These practical Nordic Textured Coasters from Joy of Motion can be found here.
These use the alternate single crochet stitch which we have previously shown you how to do in a stitch of the week. Janne has provided a written tutorial link for this stitch, but if you prefer a video you can find one on our YouTube Channel.
Raffamusa Designs has this really cute Tunisian Crochet Tresca Potholder here. I know that learning Tunisian crochet is on a lot of people's to-do lists for 2020 and this is a great project for that. She even gives some guidance on how to get the diamonds a different colour! For those of you who know  how to do this that great, but as I'm learning I found this sections really informative!
Grab this Triangular Headband from Claire at Bearrye.com here and practice those popcorn stitches! They are trending at the moment so this design is sure to find some fans .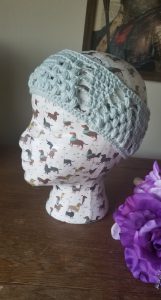 Hortense over at Knitting With Chopsticks has a great project for those small amounts of scraps to help with your stash-busting …. soap socks. You can find the pattern here.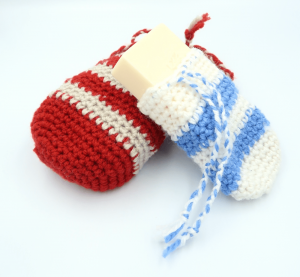 Amy at Another Mum Fights the Dust has a great reflection cowl which you can find here. It uses colour work crochet and is quite stunning! I love her colour choices for this one.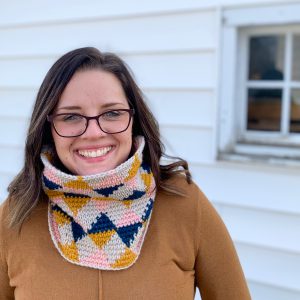 The Blue Elephants has a great unisex 1 hour beanie knitting pattern for all of you knitters out there! So whether you keep this, gift it or pop it in your donations box this pattern is a must for knitters! Grab your copy here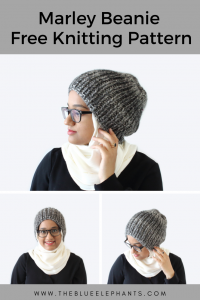 Cali the Cactus is just adorable! Loopholefox's design is simple and cute. I can think of so many ways to customise this sweet pattern to suit the personalities of recipients! Grab the pattern here. How will you embellish yours? Let your imagination run wild with this one and bust that stash!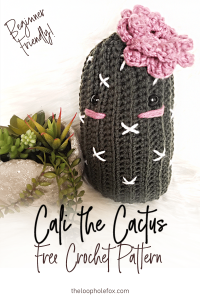 Edith Blayn has this vintage style Cross Bookmark pattern for you here. This is another great pattern for those little bits of yarn that you didn't have the heart to throw away and the colour options are just endless! This particular pattern used Aunt Lydia's Crochet Thread Classic 10 and a 1.3mm hook but you can easily scale up your bookmark 🙂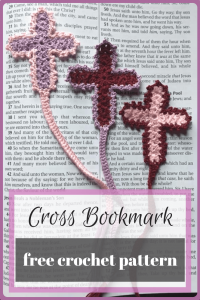 I love the designs from Creations by Courtney. She designs garments and accessories and is sharing her Coco Earrings with you for this challenge. You can get your copy from this page.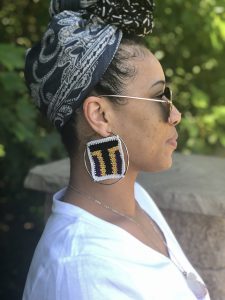 Sarah from Ned and Mimi is our featured designer in our Hooking With section from today! You can find her interview and giveaway here if you want to find out more about her! She is giving you a copy of her forest trail headband as part of the Stash Busting Challenge Week 2. You can find out more here.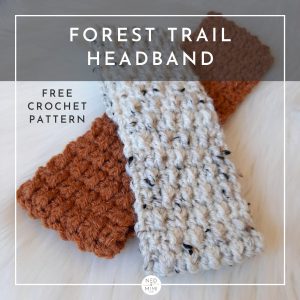 King and Eye have given you a great beginner pattern for a two-colour cowl. It uses two strands of #5 weight and a #6 weight yarn along with a 12mm hook. You will be sure to get done with this project in no time! Grab your copy here.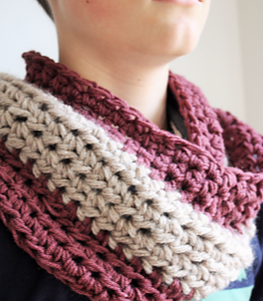 Ashley is another great designer I have been following! She is giving you a free pdf for her popular Monkey Around Boot Cuffs. She has a hat and scarf to go with this to make a set that you can grab if you would like to…. but for the purposes of this challenge only the boot cuffs are included! You can find this one here.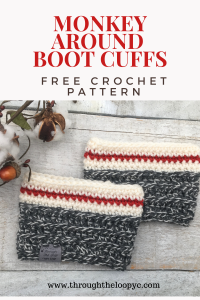 This headband pattern from Burgundy and Blush only uses single and double crochet. Do you recognise the stitch used in this pattern from one of our stitches of the week? Its a great versatile stitch! Find the post with links to Ravelry here.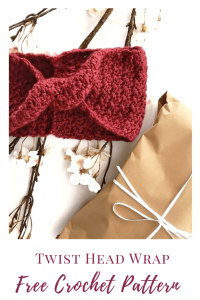 I haven't made a plant hanger before – can you believe that? But I'm sure going to try this one from Brittany Alice Crochet! Its got me written all over it …. now, where to hang it? ….. There is a video tutorial for this one too. Grab yours here.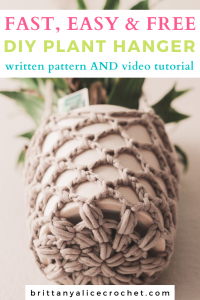 These heart mason jar cozies from Carroway crochet are certainly cute! You can find them here.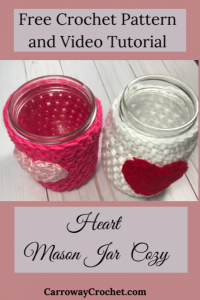 I am just swooning over these crochet ragdoll jellyfish from Yarnhild! Already I can see the queue I will have to make these for! Super cute! You can get your copy here. This is another pattern hat has an accompanying video tutorial.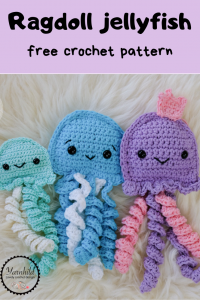 Needleklankers (I love that name!) have offered up a free pdf of this pattern from their Ravelry Store – the Sweet Daisies Pot Holder. They certainly are sweet! Just visit here for the Ravelry link.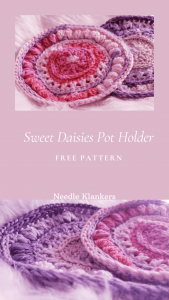 Desamourdesigns.com have contributed their Size Anna Raceback top to the challenge. Its a quick project with step by step instructions. You can find it here.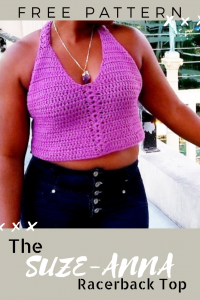 Itching for Some Stitching have these cute Easter eggs. Why not crochet up a bunch and use them in an Easter egg hunt with the kids if you are isolating? Its a sweet way to keep them occupied. Or just crochet up a bunch and pop them in a bowl or basket for decoration…. You can get your copy here.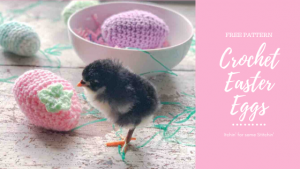 I think my hormones just went into overdrive with these adorable baby bunny hats! No more to be said about HanJan Crochet's pattern …. grab it here.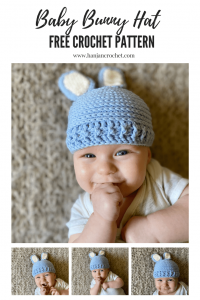 Susan at Fosbas Designs has this really great cuff bracelet design which I really like and looks super comfortable. You can get this pattern here.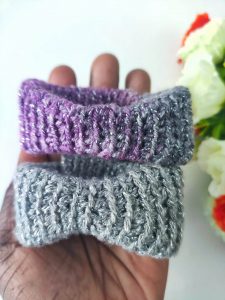 Dessert Bloom Crafts have super quick and easy 2-toned scrunchies which you can find here.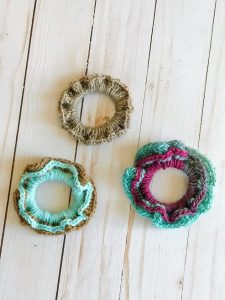 Sweet Things Crochet are  giving you this PDF Pattern straight from their Ravelry shop. It's really cute and so handy whether you are at home or on the go and is great for all ages! Grab your pattern here.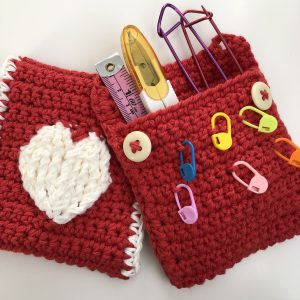 E'Claire Makery have a bobble fingerless gloves. Get your copy of the pattern here.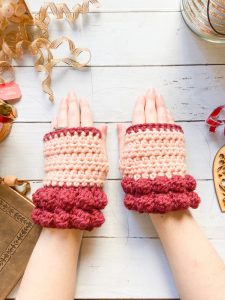 Which girl doesn't love a unicorn? This one from Loops and Love Crochet measures approximately 7.5" tall. Another one you will have a list of girls to make this for!! You can find it here.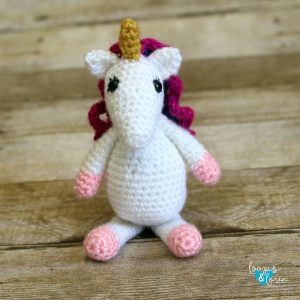 Crafting Each Day are also bringing a washcloth pattern for you – You van never have too many and they do make great gifts for any occasion when given as a set or as part of a gift basket. Get your here.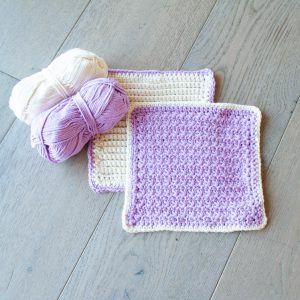 Finally, Sigoni Macaroni has this freeze pop sleeve for you- and it will take minutes to make (less than 20!). Get your copy of this summer essential here.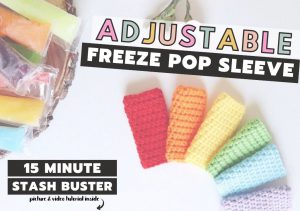 Thats 28 fabulous designers providing you with 28  patterns. It will go a long way to busting some of that stash!
Check in again next Wednesday for the next instalment of the stash-busting roundup when different designs will be featured. These fabulous patterns just keep coming!!!!
Remember, we would love it if you would share your #sbchallenge projects with us in our FB Community Page  You could also join us on instagram and share your makes with us by tagging us (@sunflower.cottage.crochet.too) and using the hashtag #sbchallenge.
---