Robin's Stocking – the only stocking pattern you will need!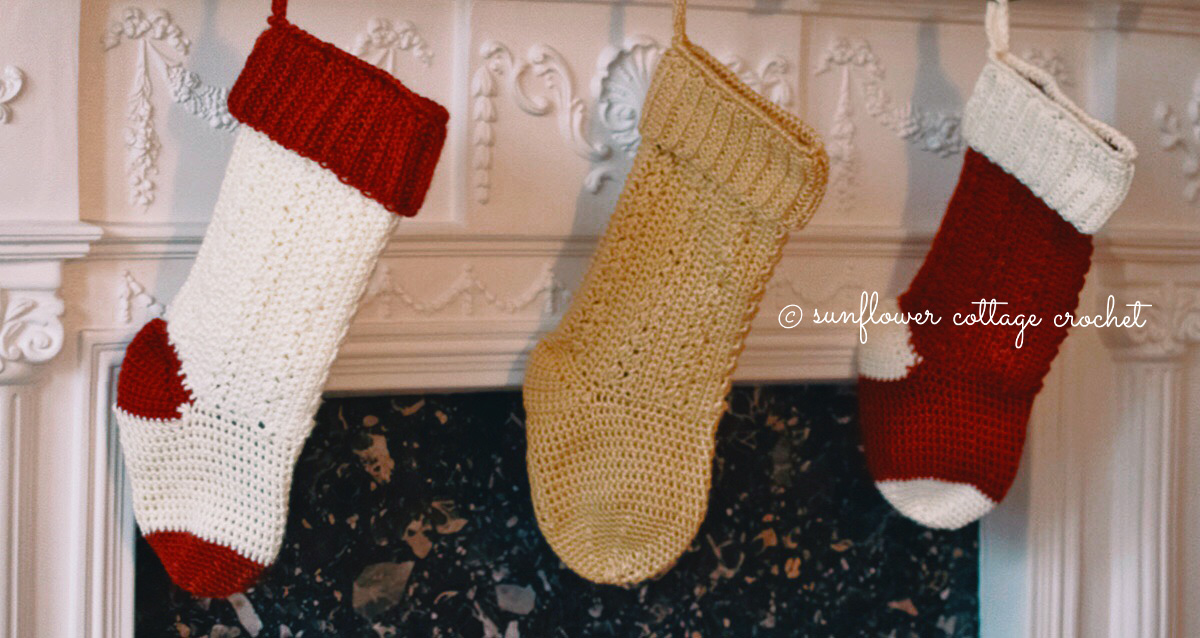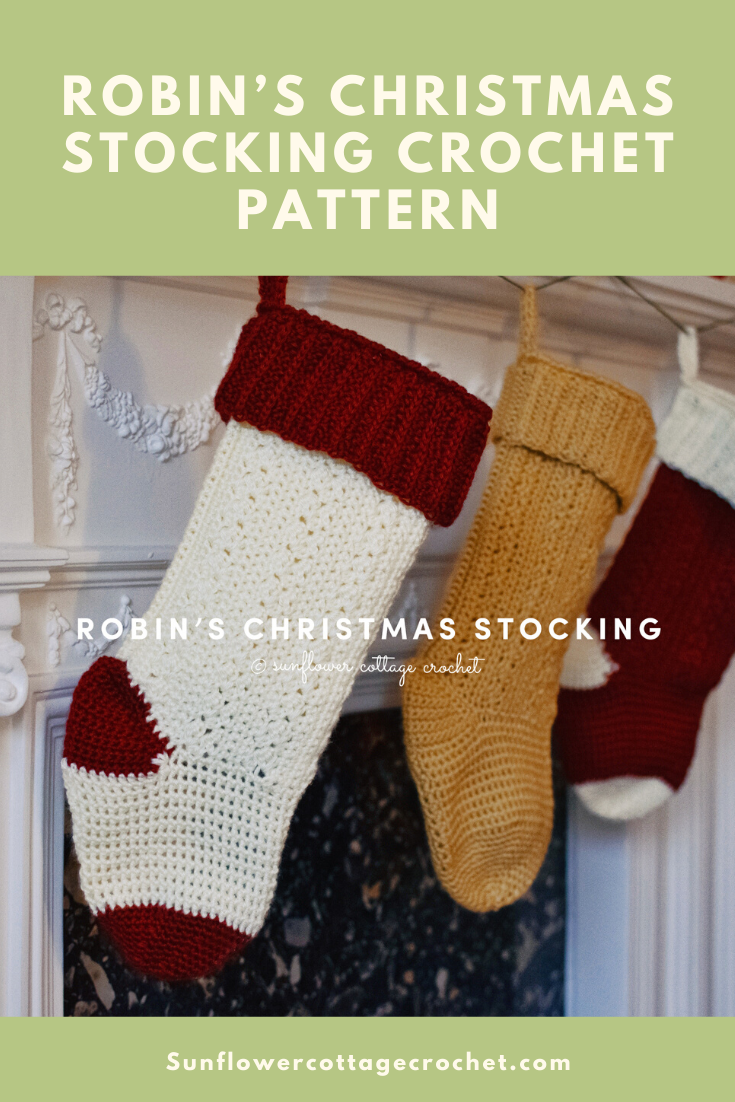 Robin's Stocking truly is the ONLY stocking pattern you will ever need…
Well, I think so anyway. Sara knocked it out of the park with this design at a time when she was worrying about what was going to happen with her Dad.
Sara took charge on the Christmas patterns whilst I dealt with our Halloween E-Book – and boy, was that a lot of work!! By the time I had it sorted, Sara had pretty much sorted Christmas. There were four ideas that she was working on. I don't know how she manages to flit between ideas and projects and so much! My brain very much wants to do one thing at a time and get it finished before we move on. Before teaming up with Sara I worked on one project at a time – several WIPs just didn't work for me. Oh dear …. some days I just have to tell Sara 'Enough, this is stressful!' We work well together and she gets it lol. We challenge each other in different ways, but I can't imagine doing this with anyone else!
So, long story short (lol) … For our Christmas collection Sara had most of the concepts already in her head and gave me a rough draft of her patterns. I took them and worked them up suggesting little tweaks here and there and then wrote them up formally.
Cables without cables!
Have I mentioned how much I LOVE Robin's Stocking? From a distance it looks like we use little delicate cables in this pattern … but we don't! It actually uses the sedge stitch which is worked in rows with single crochets in between. When it is sewn together the rows go up and down. The effect is just perfect for a farmhouse Christmas stocking pattern.
If you want to know more about the sedge stitch and get your hands on our free stitch of the week pattern for it (some wrist warmers / fingerless gloves!), visit here.
I love the two-toned stocking
The first stocking I made from the rough draft of Sara's pattern was all one colour. It was cute but needed some pazzaz! The autumn red and off white in Caron Simply Soft were perfect for the two tone stocking.
These are the photos I sent Sara (so excuse my workspace mess!)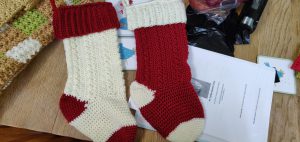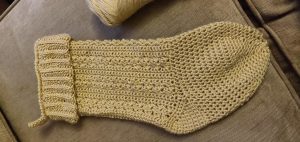 You can see the difference that the two-tone gives you. And there is only a couple of extra ends to sew in!
We are busy getting our living space revamped by the builders and are putting in a log burner. I can't wait to get Robin's Stockings up on the fireplace this year!!
Pattern Specifics for Robin's Stocking:
This post may contain affiliate links.  These links help us keep the blog going at no extra cost to you!
You will need:
#4 worsted weight yarn (if doing it all one colour then less than 300 yards should see you through, if changing colours for the toe, heel and cuff then around 125 yards of this second colour should do it)
Stitch markers (optional)
Gauge is not important as long as you are consistent.
Written in US terms
This is worked in a flat piece first, then the long sides sewn together. The heel and toe are worked after this with the cuff as a separate piece.
Pattern links
You can find Robin's Stocking pattern in all of the usual places –
Our shop here
Ravelry here
Lovecrafts here
Etsy here
And don't forget to share your makes on our FaceBook Community page.
You Might Also Like…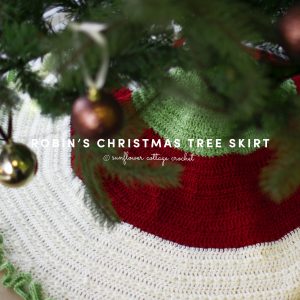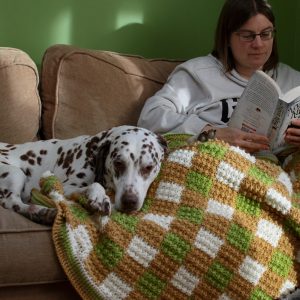 ---