Learn to Crochet the Blossom Stitch – free pattern
Learn to crochet the blossom stitch with my free square pattern below.
The blossom stitch has a two row repeat that creates a gorgeously lacy textured project that is not rigid but rather elegant when worked up. This makes it great for hats, scarves and gloves. I am planning an item for summer with this stitch too, so keep an eye out for that!
The Blossom Square is the 14th square to be released in the Bouquet of Flowers CAL. I designed it specifically for the event and love how it turned out. It might be much plainer than some of the squares designed but it fits into the blanket well and is a great project for beginners as well as more experienced crocheters.
What can you make with a square?
Not everyone would like to make an afghan with squares, but what else can you do with them? The list is actually quite long! 
You can make so many things with a square including:
throw pillows, 
washcloths / dishcloths,
bags,
scarves,
table runners,
tops and jackets,
book / i-pad covers
The list really can go on and on. It's as long as your imagination allows.
I have the pattern for the Blossom Stitch free here – just keep scrolling. There are also links to both the right and left handed video tutorials for the Blossom Square. 
PDF Pattern Links
You can get the stand alone ad-free pdf pattern for this square in all of the usual places:
There is also the option to purchase the whole bundle for this CAL, including the joining and border instructions. This will always be available, but the price will increase after the CAL. If you would like to check it out click the button below:

Pattern Specifics for the Blossom Stitch Square
Materials:
• Approx 40 yards of #3 (DK) weight yarn of your choosing
• 4mm hook
• Stitch markers
• Scissors
• Tapestry needle
Sizing:
Once blocked your Blossom Stitch Square should be 10''
Abbreviations   
CH(s)–chain(s)
St(s)–stitch(es)
Rep—repeat
SS–slip stitch
SC–single crochet
DC–double crochet
SK—skip
Pattern Notes   Written in US terms
Written in US terms
Ch1 does not count as a st unless stated.
Stitch multiple for this square is 4+1
Video tutorials
As I mentioned above, there is a full video tutorial for both left and right handed crocheters (just below). 
Are you ready for the pattern?
Row 1 –           FSC 49 OR
                        CH50, SC in second CH from hook and each CH across (49)
Row 2 –          Turn, CH1, SC in first st, sk1 st, [DC, CH1, DC] in next st, SK1, SC in next st.
Repeat from * to * across. (Note: you will end with a SC in the final st)
Row 3 –          Turn, CH4 (counts as a DC and CH1), *SK the next DC and SC in the CH1
space, CH1, DC in next SC, CH1*. Repeat from * to * across.
Row 4 –           Turn, CH1, SC in first st,* [DC, CH1, DC] in next SC from row 3, , SC in next
DC from row 3*. Repeat from * to * across. (Note: you will end with a SC in the final st)
Rows 5- on     Repeat rows 3 and 4 until your square is almost 10''
Row 6 –           Turn, CH1, SC in each st and CH space across.
FO and weave in ends.
Bouquet of Flowers CAL
The bouquet of Flowers CAL runs from 28th February – 15th April 2022. Every Monday, Wednesday and Friday there is a new square released which will be free until at least the end of the CAL. There are 2 ways of joining in this event:
Collect the free patterns for each square as they are released
Purchase the bundle which includes all 20 squares plus the joining and border instructions for an amazing $12.99
If you would like to purchase the bundle (which will be evergreen – the price will increase at the end of the CAL) then click the button below:

Do you want to find out which squares have already been released? Check out the roundup post by clicking the button below: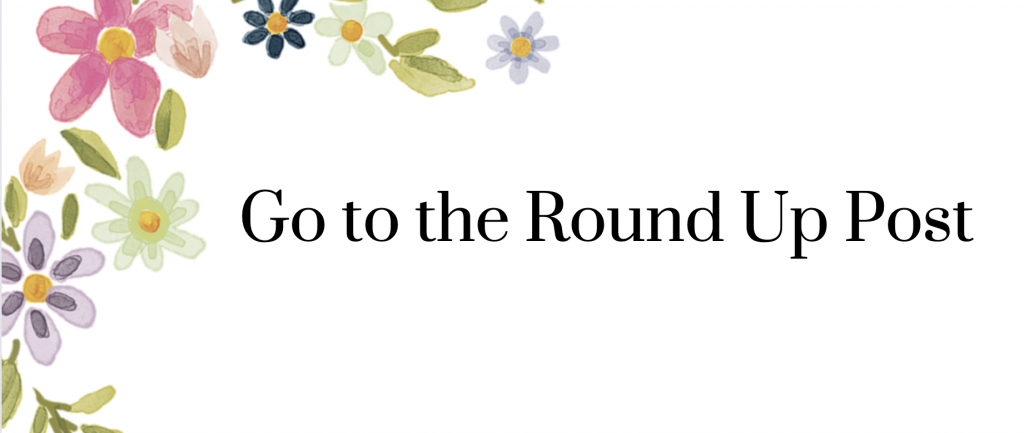 If you would prefer to collect each pattern as they become free then click the roundup button above and grab the code for the Ornamental Garden Square. Then come back here and click the button below: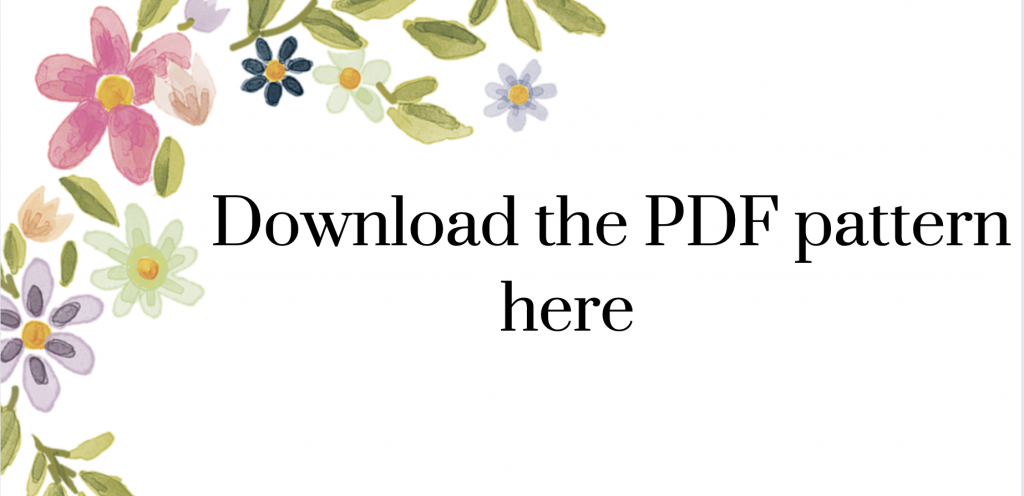 Of course, I would LOVE it if you tagged me in your square phots on FaceBook or Instagram. Another way for you to stay in touch with me is to join my newsletter.
The general newsletter only goes out once (maybe twice on special occasions) a week. The Events and Cals newsletter goes out to let you know about the patterns included in the events that I am a part of or hosting as they become available. For the most part that can mean daily free or heavily discounted pdf pattern notifications etc direct to your inbox.
---