Crochet Placemat Pattern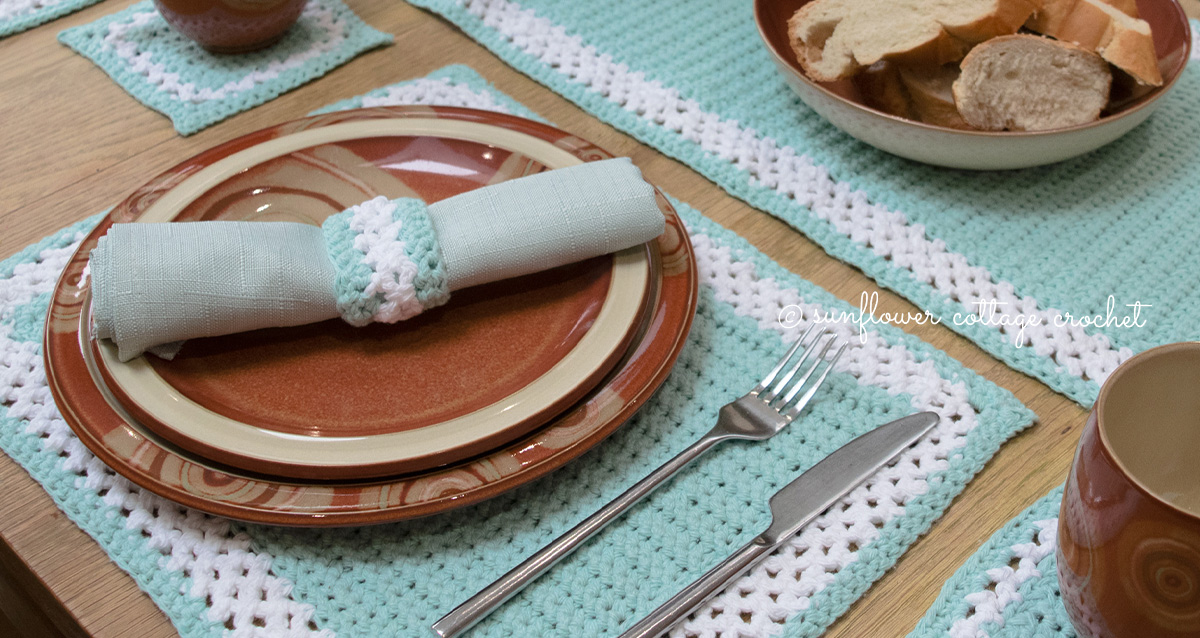 Jorja Placemat, Free Crochet Pattern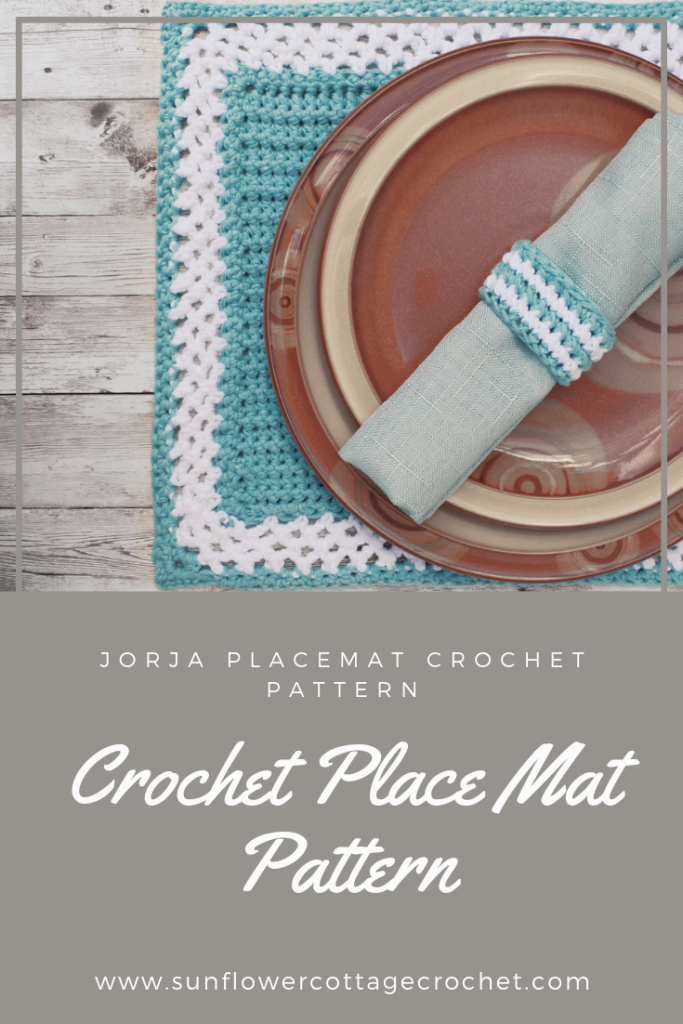 I've been wanting to make myself some new placemats for what seems like forever.
Before I go into the pattern information, I'd like to tell you how this came to be:
We had the covered corkboard placemats that you can get in any homewares shop, and they bare the scars of a well-used life.
There are spots with paint that will not come off, patches where the top has rubbed away when I have cleaned them, some are sunlight faded because our kitchen table is next to our French doors.
You know the drill
Old and tired but perfect for the kids doing arts and crafts or slopping food all over them while being daft at dinner.
My daughter is almost 8 and so I am getting to the point where I would like my home to look less like a creche and have nice things again.
So I have a plan
To tackle one room at a time and reclaim each one somewhat.
There will still be the artwork on the walls, but not all of them, and undoubtedly there will likely be those little fingerprints lurking.
Anyway, I had a coaster designed and tested and decided that my first challenge would be the kitchen.
I would design some simple but pretty placemats for the table.
My initial thought all those moons ago was to quilt some tablemats with my scrap material, but the coasters being so pretty I wanted to make something to match them.
The design process for these was much less painful than with the coaster  and my only decision was how wide to make the border section as I knew exactly what I wanted to do.
They turned out perfectly! In my blog about the coasters (which you can find here) I explain my motivations behind the Jorja Collection and what I wanted to achieve.
I'm happy with the outcome … I hope you like the look and style too!
You will need:
This post may contain affiliate links.  These links help us keep the blog going at no extra cost to you!
Abbreviations:
Ch—Chain
FSC – Foundation single crochet
PSC – paired single crochet
St(s)—Stitch(es)
Sk – skip
SS – slip stitch
Sp(s)—Space(s)
Rep—Repeat
*to*–Repeat the instructions written between the two *
FO – fasten off
Special Stitches:
FSC – https://www.youtube.com/watch?v=fG-LiTY_khs
PSC – sc in first stitch of row only, *insert hook into same sp and yo pull through, insert hook into next space and yo pull through, yo pull through all three loops on hook.*
Pattern:
In colour A:
Row 1: FSC 43, ch1, turn
Row 2: PSC 43, ch1, turn
Rows 3-33: repeat row 2 but do not turn work at the end of row 33.
Border:
Rnd 1: In the last stitch of row 33 *(sc2, ch2, sc2) this will create your first corner. PSC in next 31sts, (sc2, ch2, sc2) in the next st, PSC in next 41 stitches* twice, ss to first sc.
Join colour B to any ch2 space
Rnd 2: ch4, sk1, ss in next st, *ch3, sk1, ss to next st* around.
Note: you should have 18 ch3 spaces along the short side and 23 ch3 spaces on the longer side.
Rnd 3: SS to next ch3 sp, *ch3, ss to next ch3 sp* around.
Note: you will find that you create a ch3 for each corner again on rows 3 and 5. If you cannot see them gently stretch your placemat a little and they should be visible. You may want to use stitch markers to mark each corner.
Rnd 4-5: repeat round 3
Attach colour A to any corner.
Rnd 6: *(Sc2, ch2, sc2) in corner, (sc2 in next ch2 sp) to next corner ch3 * repeat 3 more times, ss to first sc.
Rnd 7: ch1, sc in each st around and in each ch2 ensure you (sc2, ch2, sc2). SS to first sc.
FO and weave in ends
What do you think?
Simple and elegant. I did find that I had to block my mats. This isn't something that I usually do (in fact I hardly ever block anything) but I wanted to give them that completely finished look.
Don't forget to share your completed placemats with us in all the usual places. We love seeing your interpretations of our designs!
If you would like an ad-free version of this pattern, check out our Ravelry and LoveCrafts stores if you would prefer.  Etsy Store now open!
Share your projects with us on Instagram: @sunflower.cottage.crochet.too
You Might Also Like…
Jorja Coaster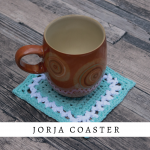 Jorja Spider Coaster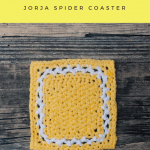 Jorja Napkin Rings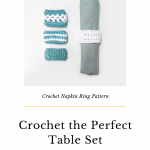 Jorja Table Runner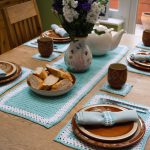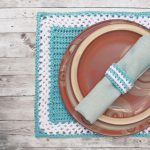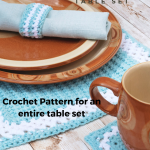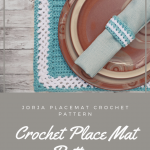 ---