Crayon Pencil Case Crochet Pattern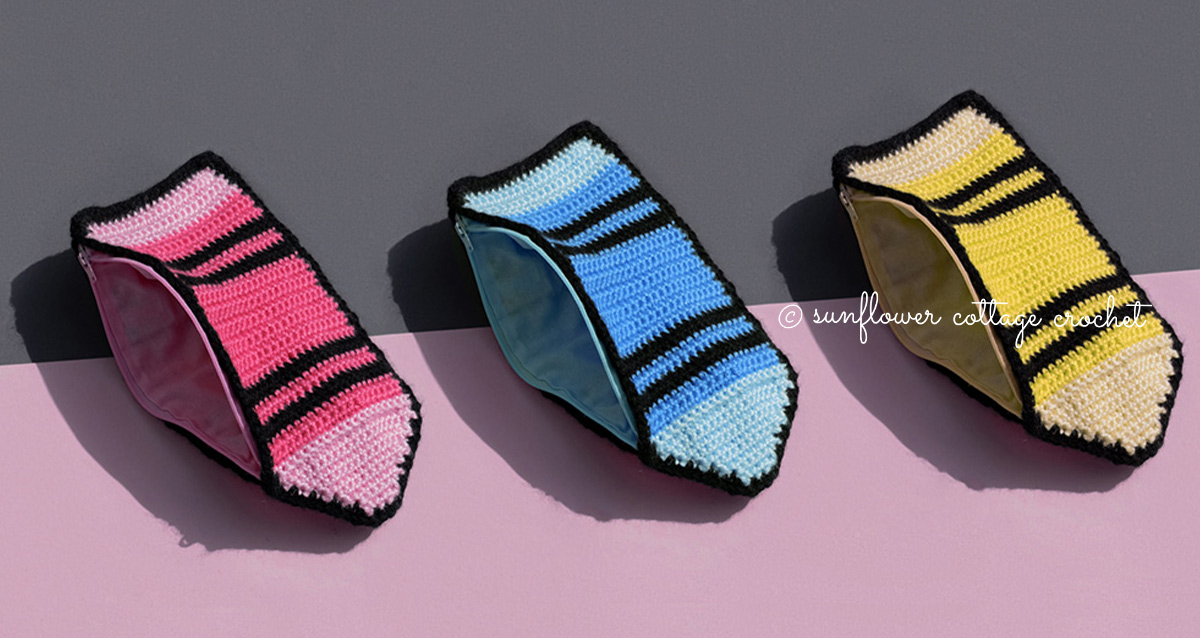 Crayon Pencil Case Crochet Pattern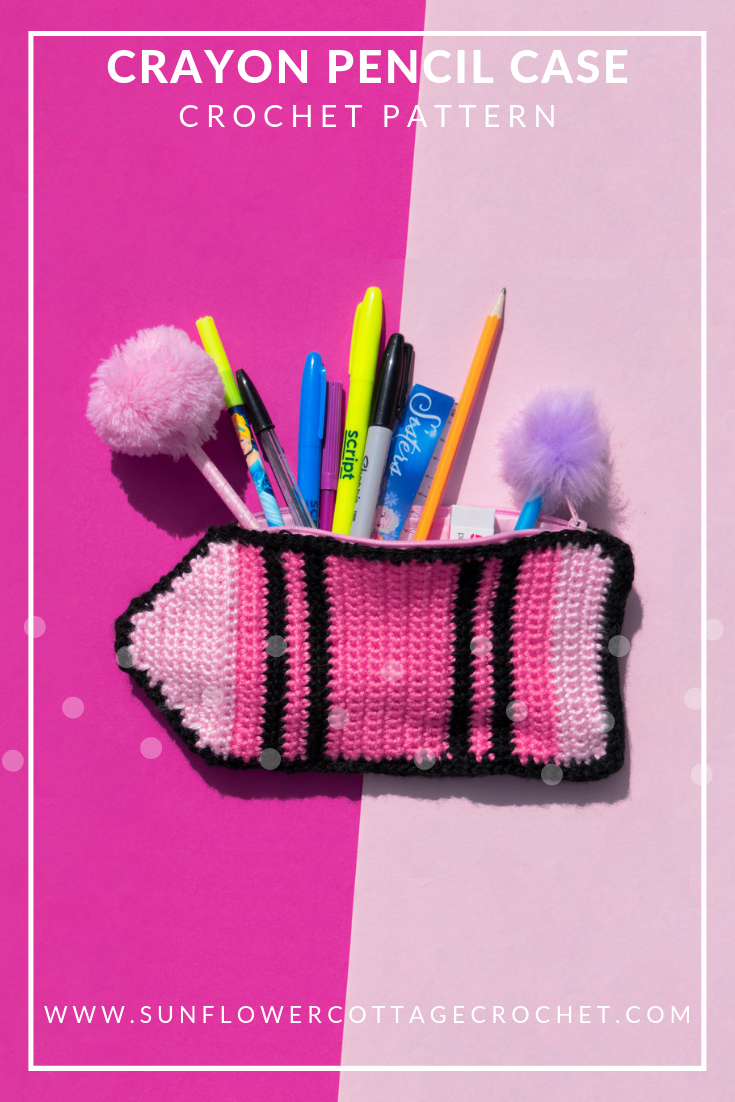 I was thinking about what would make a good back-to-school themed pattern when this idea just popped into my head.  I quickly checked Pinterest to make sure no one had done a crayon shaped and colored pencil case.  Not finding anything,  I then set out to start crocheting it.  As I went along (it was just crocheting itself, basically), I wrote down very basic notes, such as "Row 3–sc –>", and so on.  Poor Helen…. She had to decipher my notes rather than using an actual pattern!
I really loved how the use of different shades of the same color made this work out so well, with the perfect placement of black lines to make it look just like a crayon!
About the Pattern:
I knew that anything crocheted might have some holes in it so I designed this to be lined and have a zipper installed as well.  You can use craft felt or any fabric you have on hand.  I also recommend hand sewing rather than trying to push all that through your sewing machine however, I have put my little Brother sewing machine through the test and I did break one needle but the machine still works!
I personally loved how it came out and would use this for more than a pencil case.  Hook case, make up bag, just about anything!
Just a note: this post contains affiliate links, at no extra cost to you.
Materials:
Abbreviations:
Ch—Chain
SC –single crochet
St(s)—Stitch(es)
Sk – skip
BLO – Back loop only
SS – slip stitch
Sc2tog – single crochet 2 stitches together https://www.youtube.com/watch?v=5a1irlGWy04
Rep—Repeat
*to*–Repeat the instructions written between the two *
FO – fasten off
Links:
You can find this pattern in all of the usual places:
Our Shop here
Ravelry here
Etsy here
Lovecrafts here
From 8th – 14th June 2020 you can get the pdf for this pattern for free as part of the Summer Stitch Along event. Get yours by clicking on the button below and using the coupon code from our roundup post.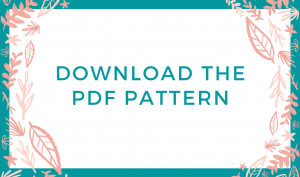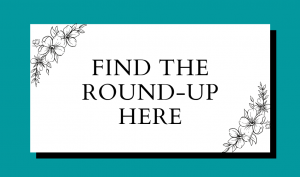 Don't forget to check out our other patterns, tutorials, and DIY posts and projects and be sure to link to us on social media—we would love to see your projects!  Join our Facebook group to get first hand updates on patterns, tips, tutorials, and DIY.  We are always asking for testers in our Facebook group, as well.  If you have questions, leave us a comment on this post!

Sunflower Cottage Crochet Community


Instagram

You Might Also Like…
Dinosaur Pencil Case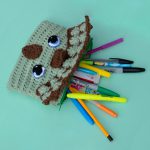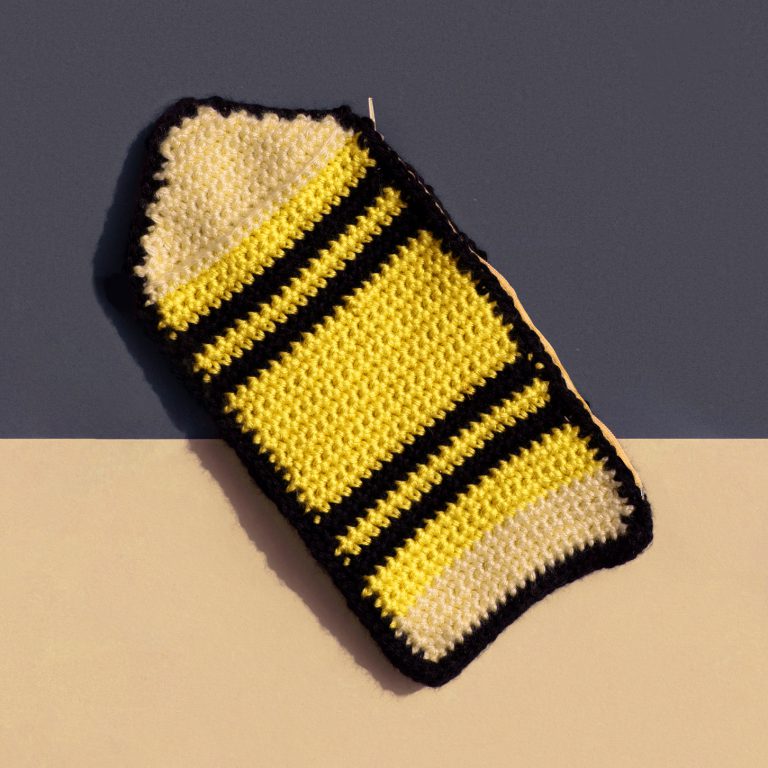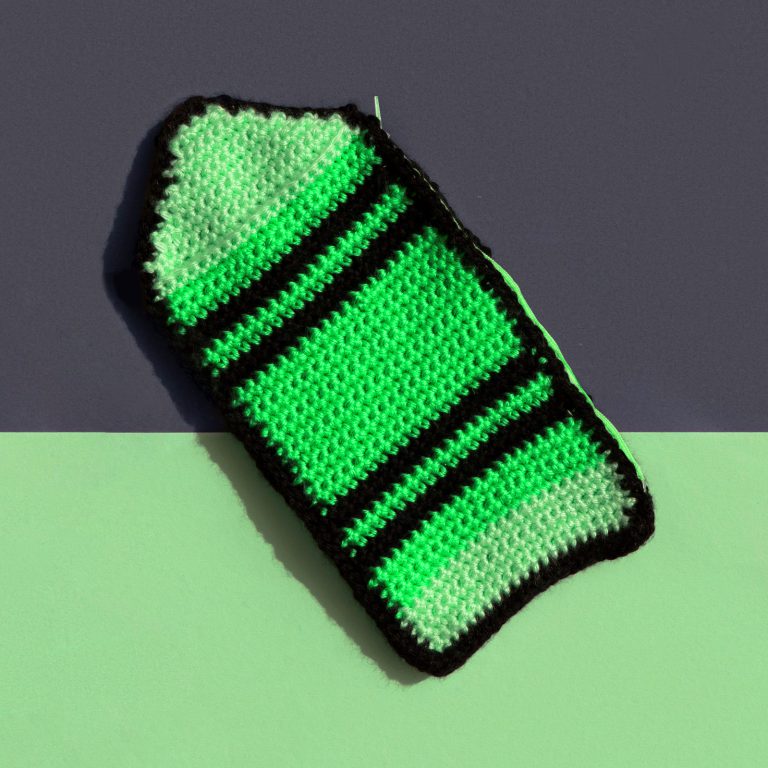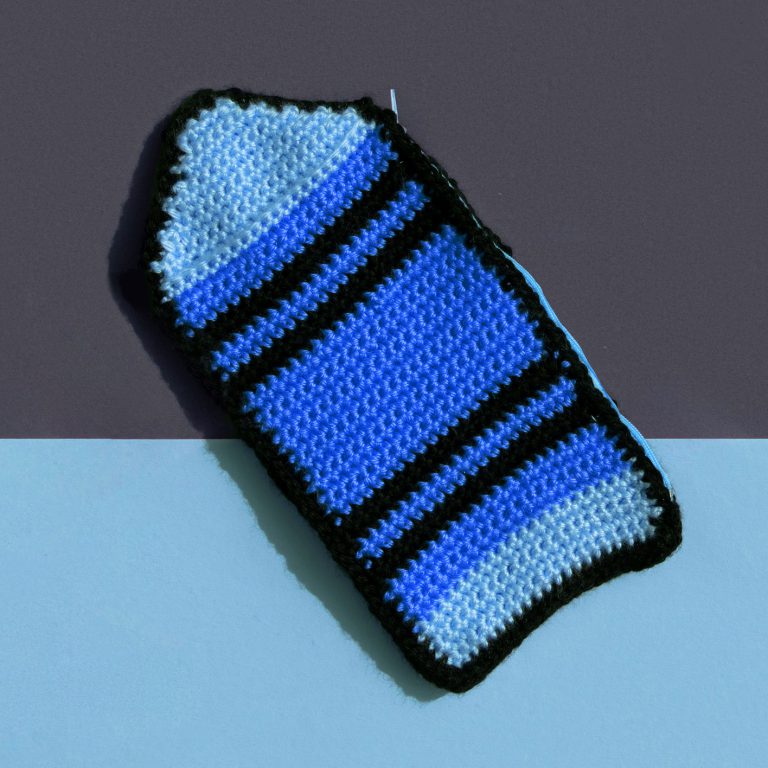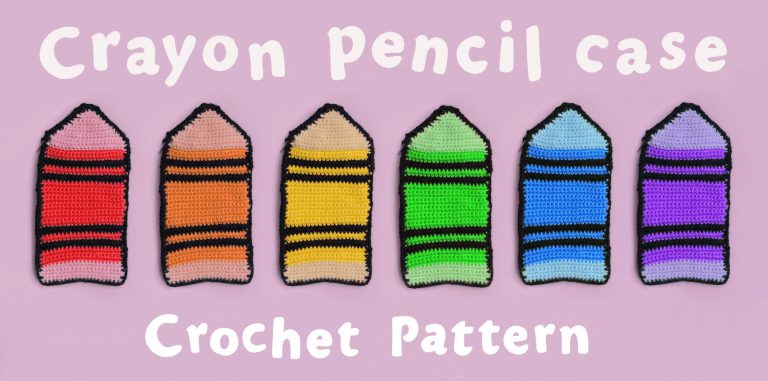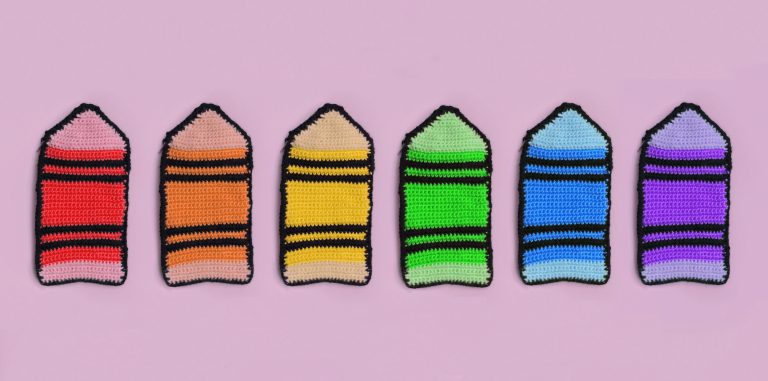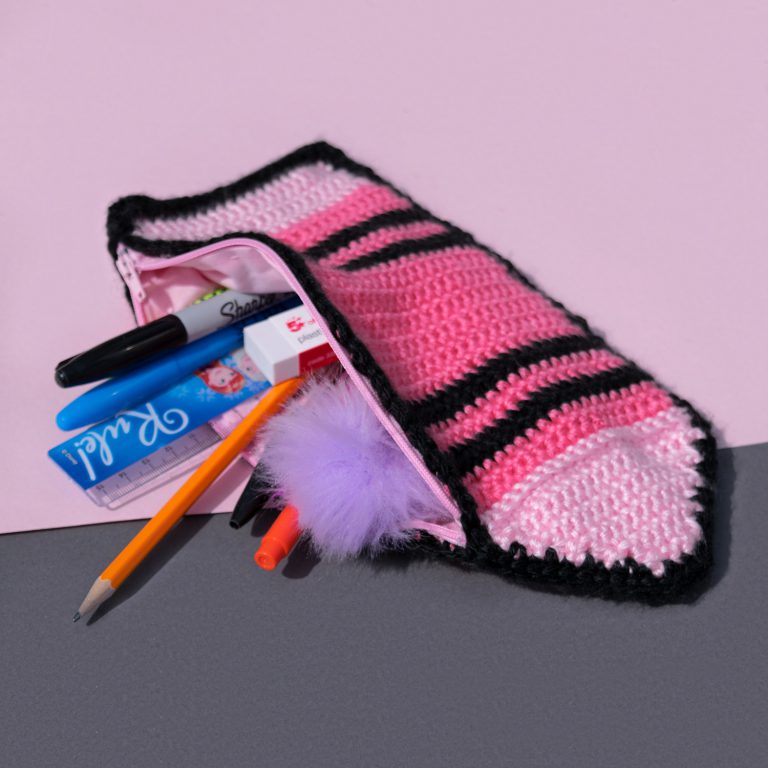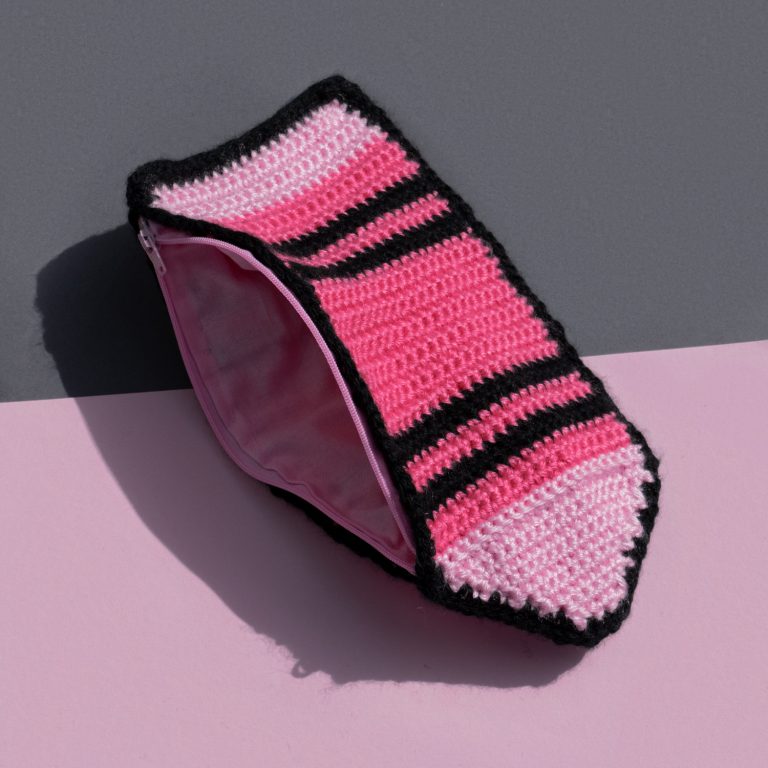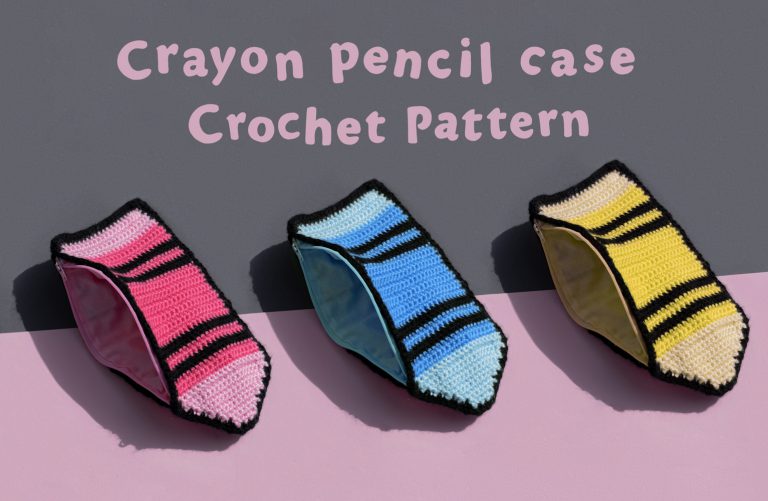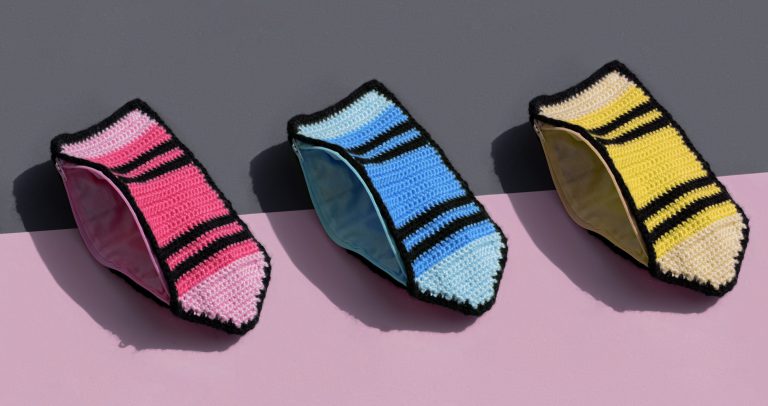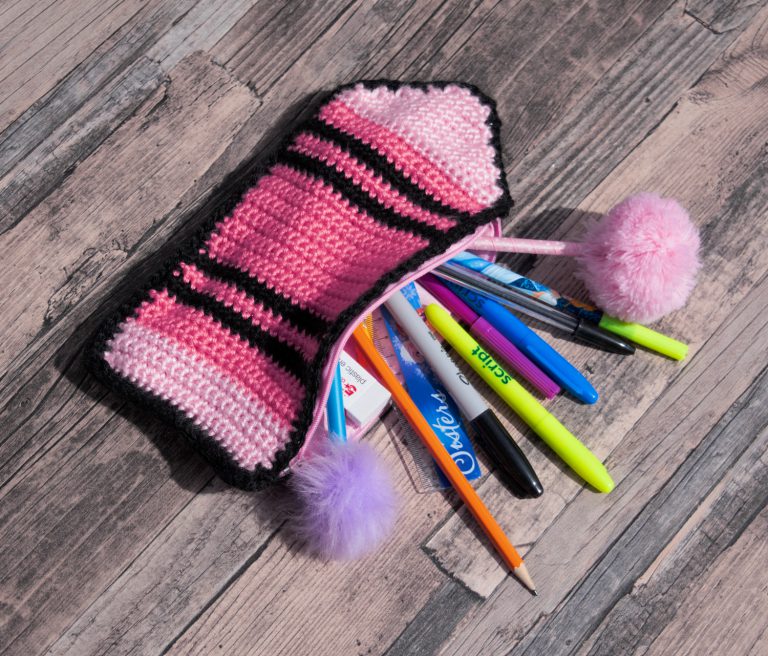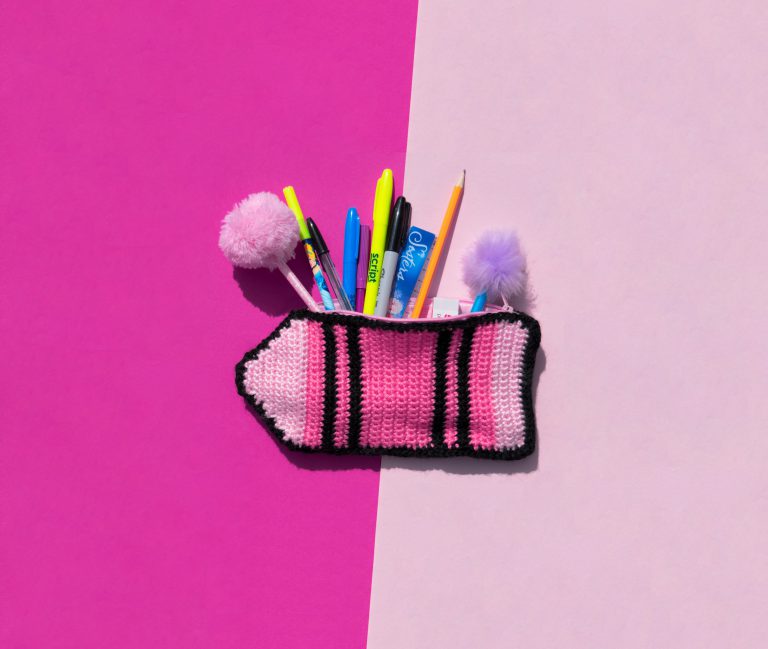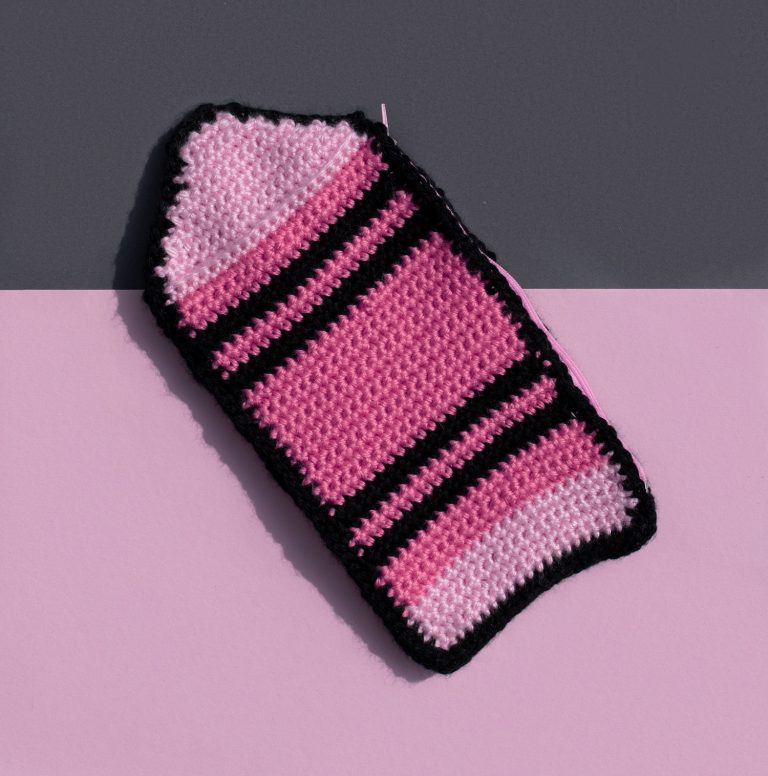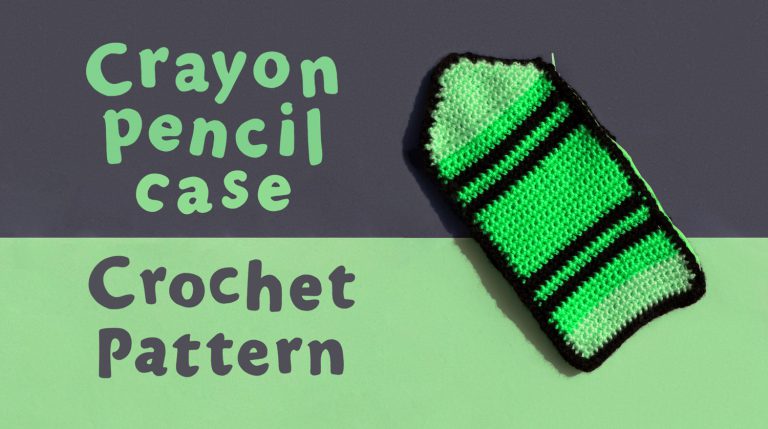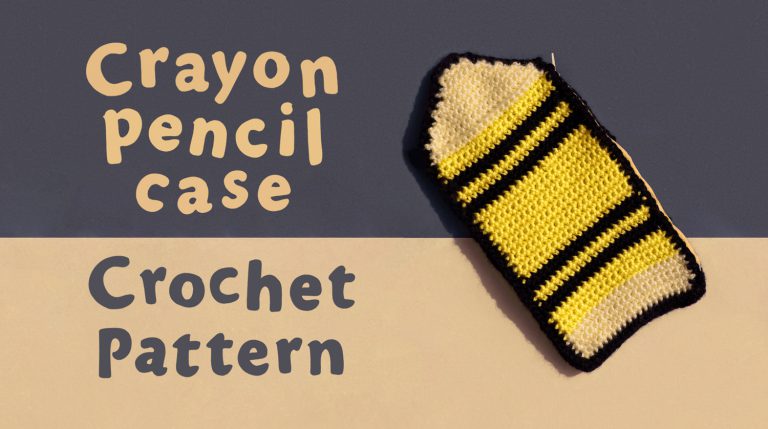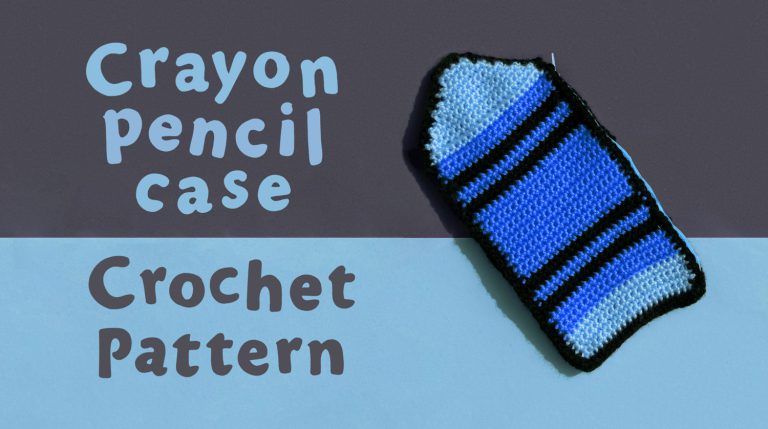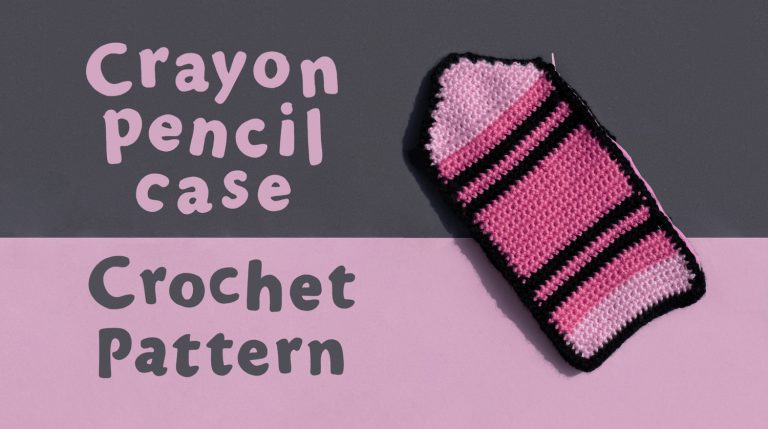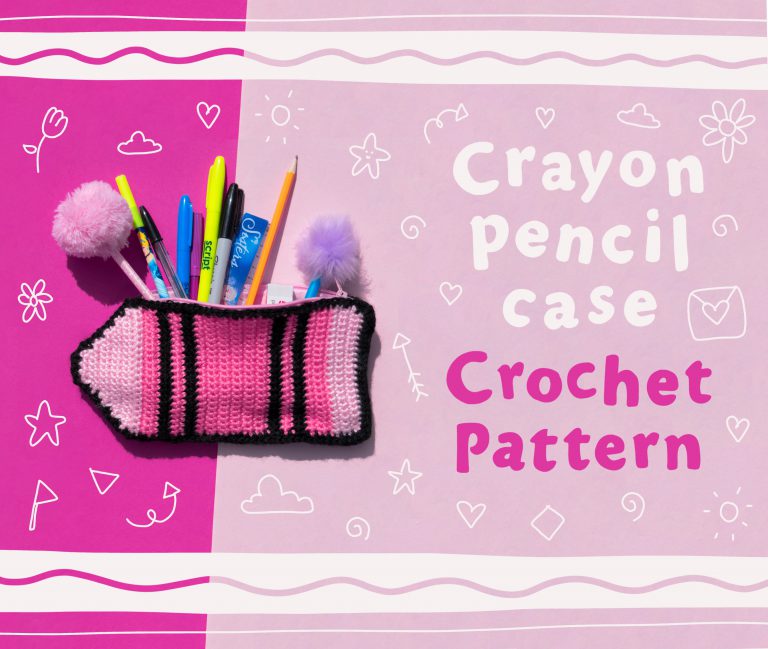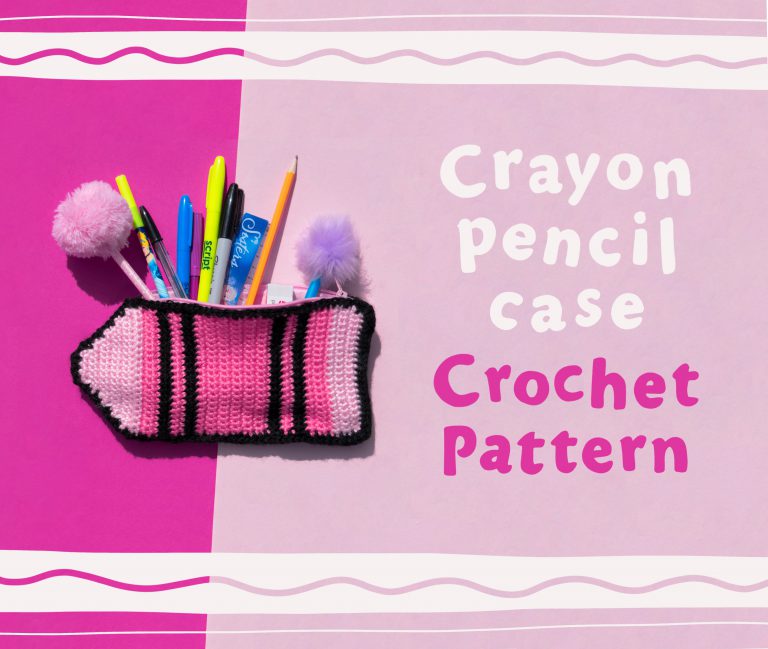 ---