4th of July Crochet Patterns You Will Need!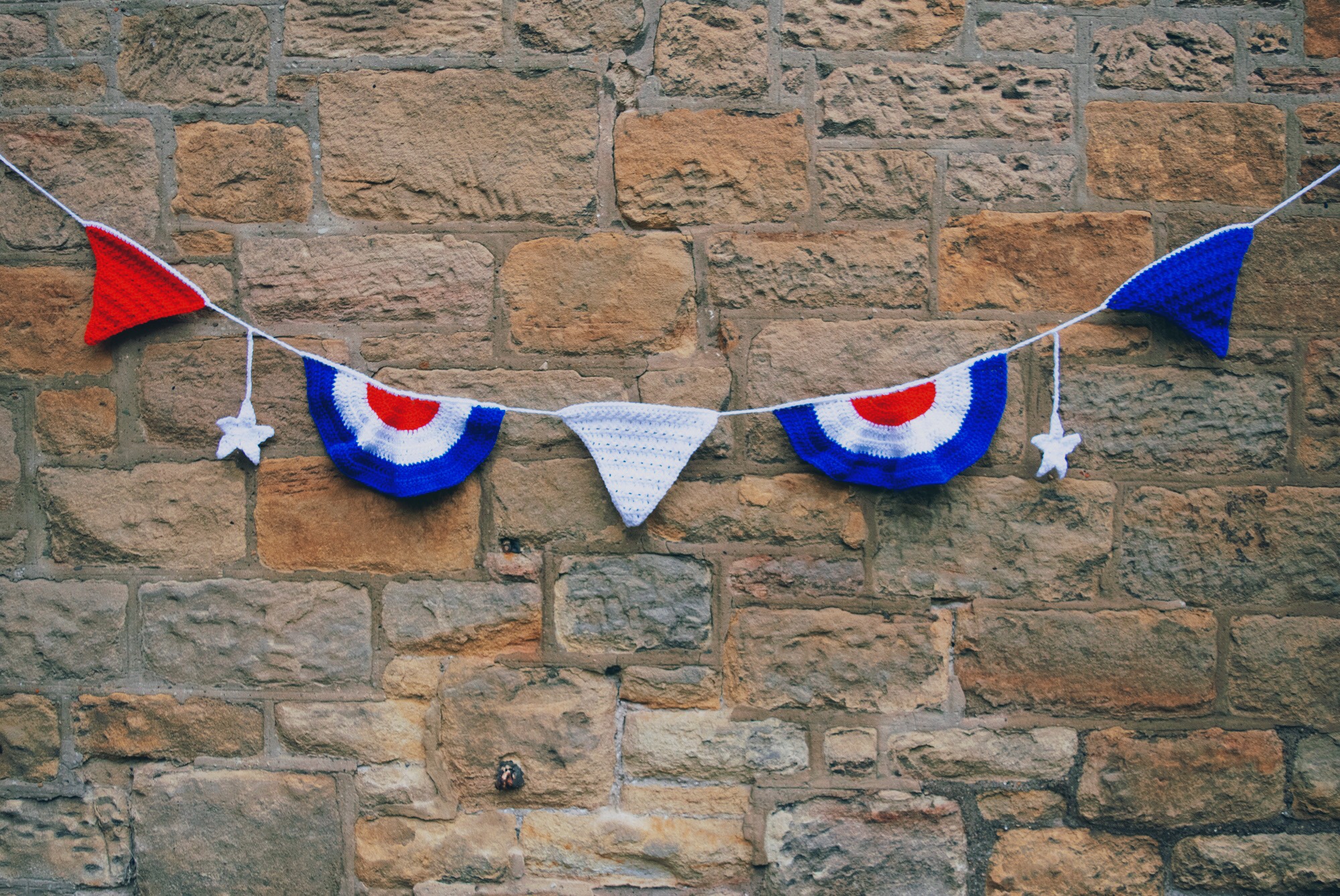 ,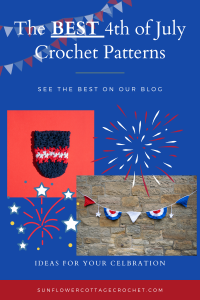 The Only 4th of July Crochet Patterns You Will Need!
Last year, we designed some very cool 4th of July crochet patterns that you just need to have for your home!
X's Can and Glass Bottle Cozy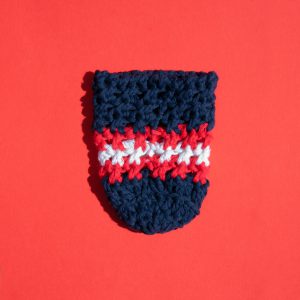 I think the X's Can and Glass Bottle Cozy is just beautiful done in the traditional Red, White, and Blue colors. We recommend using 100% cotton yarn for this project; as it keeps your hands dry and machine washes well.  I feel that it adds the perfect amount of festive decoration that each of your friends and family members can use!  Get the jumbo skeins in Lily Sugar N Cream or the large cones and you will be making enough for your entire party!
Imagine your table set out with a bunch of these cozies all in festive American colors for your guests to use, or even take home with them!  Your party will be the talk of your friends and family for a long time!
You can find the links for the pattern below.
4th of July Bunting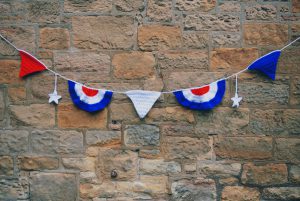 I designed this bunting last year, at about the same time as the X's Can and Glass Bottle Cozy was designed.  I wanted a 4th of July decoration that was both fans and pennants, because I loved the look of both.  Adding the the little hanging stars was just the icing on the cake!
Originally, I made this twice as long as you see in the photo.  I then realized that it was better half the size.  If anyone wanted, they could just make more of each swag, pennant, and stars to suit their sizing needs.  All you would have to do is continue crocheting the chain and adding more parts!  I have two of these, myself, which I plan on hanging one outside and one inside!
One of our testers for this loved it so much that she made several!  She did one that was the original design.  Another was all pennants, and the third was all swags.  I'm glad she loved it!
Publication

The 4th of July Bunting was also featured in Quick and Easy Crochet's December 2019 publication for the UK, and January 2020's publication for the USA.
Helen had gotten an email from a lady at the publication, as they had seen the bunting and just loved it.  Helen quickly (and with full of glee) contacted me and we set to getting them the information needed.  So, this meant that Helen needed to crochet up another bunting to send to them for pictures.  Thank goodness she's super fast with that hook!
We were so happy to have our first magazine appearance!
Special Coupon!
As part of the celebration of the 4th of July, we're having a sale on these two patterns: receive 15% off each pattern until July 3rd, 2020.  You can get the patterns here:
For Ravelry, use this code:    Patriot
Just copy and paste into the code box at checkout to get your 15% off!
https://www.ravelry.com/patterns/library/4th-of-july-bunting
https://www.ravelry.com/patterns/library/xs-can-and-glass-bottle-cozy
For Etsy, there's no need to use a code, we already applied it to both patterns!
https://www.etsy.com/listing/716670062/4th-of-july-bunting-crochet-pattern?ref=shop_home_active_1&pro=1
https://www.etsy.com/listing/717177328/can-and-glass-bottle-cozy-crochet?ref=shop_home_active_2&pro=1
At the Sunflower Store, there's no need to have a code, the discount is already applied to the two patterns!
https://sunflowercottagecrochet.com/shop/4th-of-july-bunting/
https://sunflowercottagecrochet.com/shop/xs-can-and-glass-bottle-cozy/
---