Iris Headband-Crochet Pattern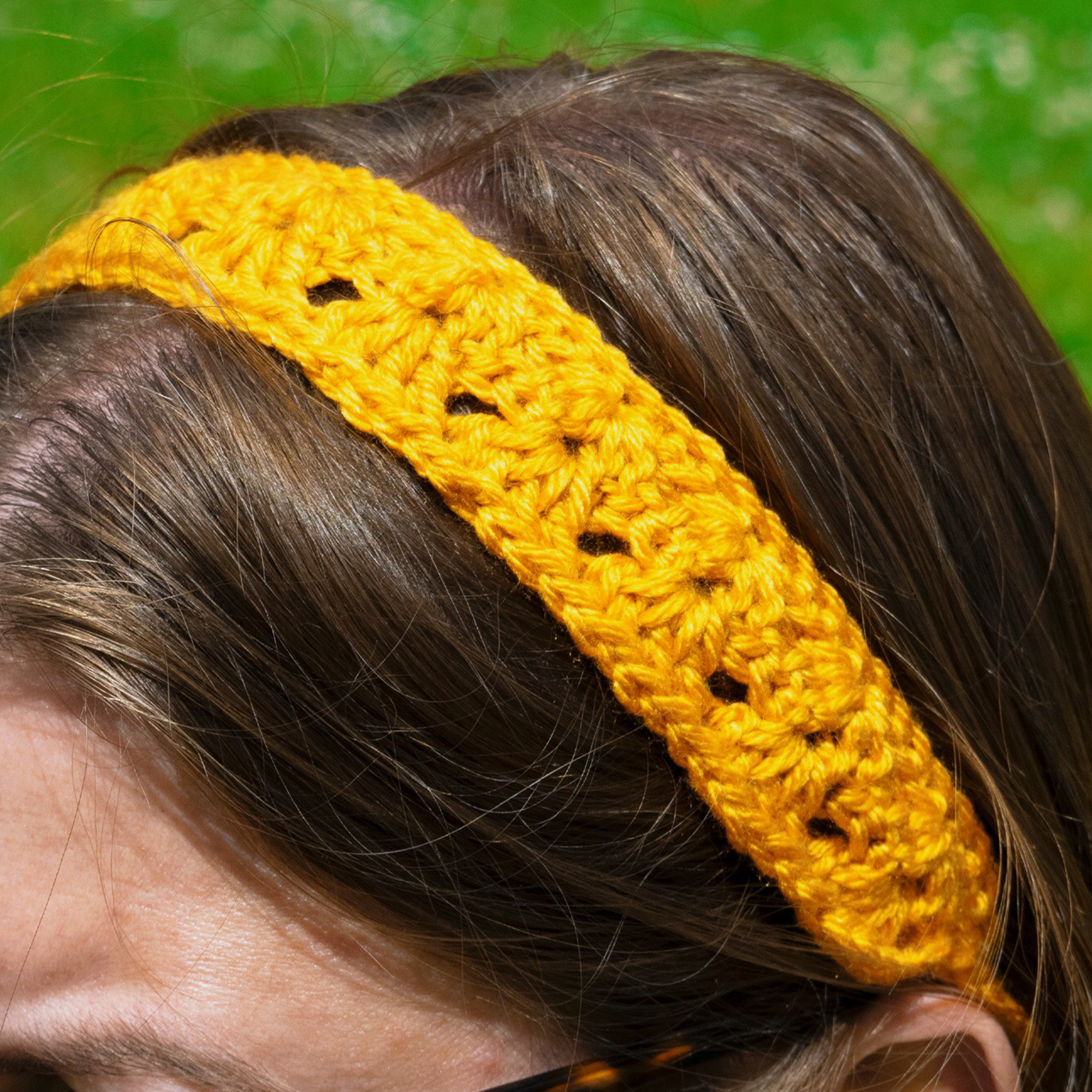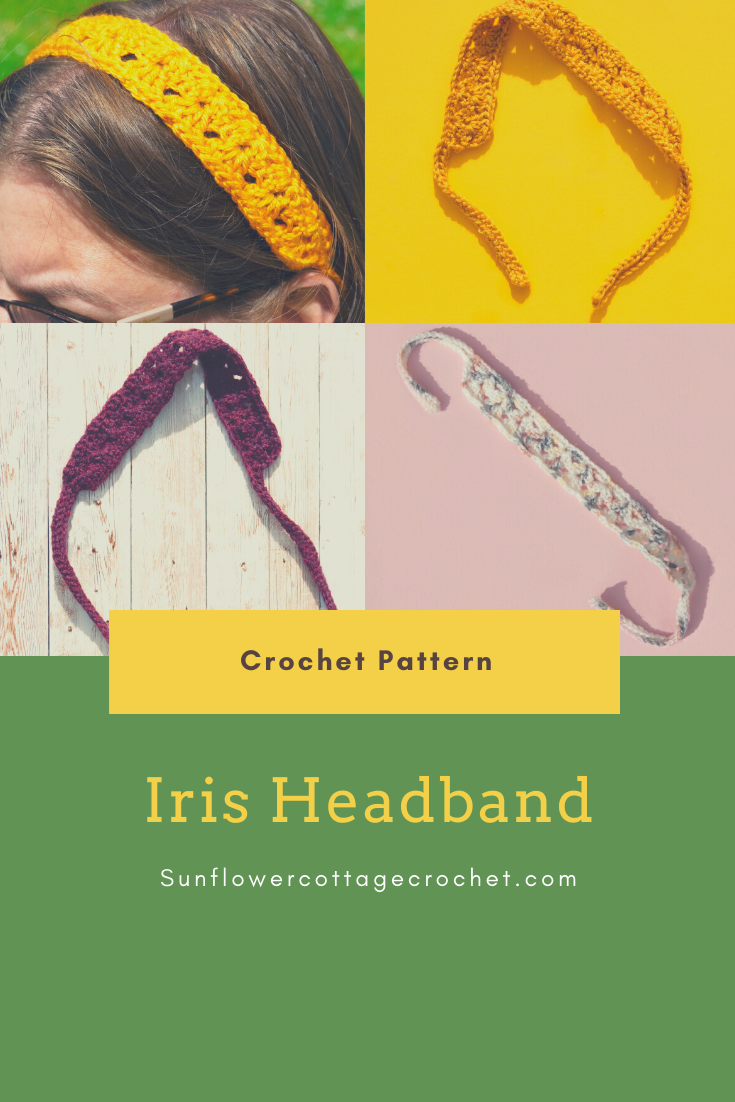 Iris Headband Crochet Pattern
For the summer months, we've designed the Iris Headband to add to your crochet pattern collection.
I really like how this headband isn't too thick, yet it holds my hair out of the way. It's classic design is made lacy and vintage looking by the pretty shell stitching.
Quick to work up, the Iris Headband crochet pattern requires scrap yarn, and so it's the perfect scrap buster! Because you can make so many of these in short order, they would be a great product for a craft fair!
This pattern was borne out of necessity last year when I had my hysterectomy. I was in the hospital bed after the surgery and my hair was just all over the place.
My yarn and hooks were with me (of course!), so I started making myself a headband. So, in about 10 minutes, I had it done and took a quick picture for Helen. Helen sent back that we should make a pattern for it!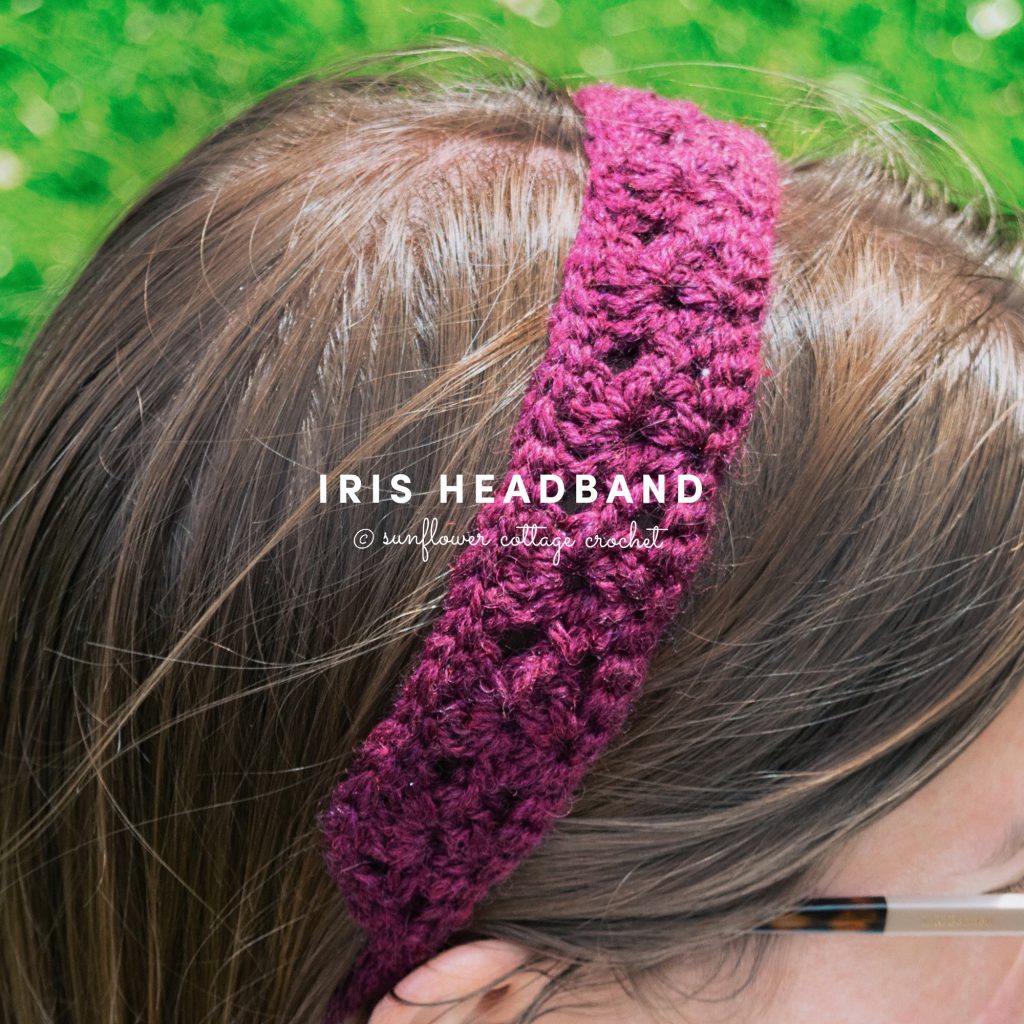 Anyway, it's been sitting in our "ready to go" list for ages. Now we're finally ready to introduce it to you.
Pattern Insights
This is where I need to tell you that this post contains affiliate links. These links help keep the blog going. If you click on one of the product links, we receive a small commission, at no extra cost to you!
I had used Stylecraft yarn that Helen had sent me to try out, which I LOVE, by the way. Their yarn feels like an anti-pill yarn naturally, tho they do not advertise it that way.
There are no fancy tricks to making this pattern. No sewing needed. Just tuck in your ends when done!
You can easily change the sizing of this pattern to fit just about anyone (excluding small children), simply by chaining more or less chains for the ties at the end.
That's it! It's that simple!
Materials Needed
Worsted weight yarn (#4) of your choice
Size 5mm hook
Stitch markers optional
Scissors
Sizing Information
Finished piece measures approx. 26"x 1.5"
Links
You can find this pattern on all of our stores:
---