Introducing the Elegant Anita Cowl and Beanie
The Anita Cowl and Beanie set (yes, you get BOTH patterns in the PDF!) is an elegant and stunning set that is so comfortable and easy to wear. I decided that it needed to be an adult set … but if you think it should be written for children also then please let me know!
If you have been following me for a while, you will know that I am very much a person who only 'dresses up' when necessary. I don't wear make-up or spend ages with my hair. In fact throw on a pair of jeans and a hoodie, quick wash and brush of my hair and I am good to go. Most of my non-crochet related time is spent with my animals and children. I make the effort for weddings, funerals and date night only where the dress code of where we are going dictates. Thankfully hubby and I are two peas in a pod when it comes to this. He wears a t-shirt to his management meetings that says 'No Coffee, No Workee' … that is when it isn't a geeky Star Wars, Marvel or Big Bang Theory t-shirt.
Yet this cowl and beanie makes me want to put on a pair of trousers, my 'going out' black, belted coat and boots. And I honestly cannot tell you why!
So, if you are looking for that cowl and beanie set to gift this Holiday season that screams simple elegance and makes the person wearing it feel special, then look no further.
Inspiration behind the design
I found this particular stitch combo in one of my stitch dictionaries and knew immediately that I wanted to make a cowl and beanie set with it. I also knew exactly which yarn I wanted to use …. it had been sitting in my stash for a few months waiting for that perfect idea hitting me.
To me the stitch combo had a little bit of an Art Deco feel to it, which dictated to me the style of the beanie – made top down with a flat crown to let the texture do all of the talking.
I think it worked out really well!
Construction of the design
Both the cowl and beanie are made in the round so are seamless and only have 2 ends to sew in! I was equally thrilled when I realised that I could make BOTH items with one skein of King Cole Harvest…. with a little bit to spare! I made the size large beanie (written for adult small, medium and large) and the longer cowl (the pattern has two sizes) so if you pick the larger sizes for both items you will need less than 585 yards in total.
The Yarn
I used one King Cole Harvest cake in 'gooseberry' to make both the cowl and beanie. This yarn is so soft and easy to work with. It is 90% acrylic and 10% alpaca (no wonder I love it!). It is a #3 weight (DK) yarn and comes in some stunning colour ways!
There will be lots of designs brought to you in this yarn over the next few months I am sure!
I did try this design in #4 weight (aran) yarn — Paintbox Simply Aran. While it was pretty it was a lot stiffer so the drape was not as elegant and easy. It also was not as soft. So while you can make this in #4 weight I would definitely go with #3 weight unless you only have #4 weight in your stash.
Skill Level: Intermediate
This pattern is perfect for intermediate crocheters because it uses front post and back post stitches, and dc5tog.
If you are an adventurous beginner you may give this one a try, but before you do please check out the short videos below which give you an idea of how the stitch combo is worked up.
Get the PDF pattern!
You can find the ad-free PDF Pattern for this one in all of my shops:
Get the supplies I used!
Want to get the exact supplies that I used? You can get them by clicking the images below! (Note: each link is an affiliate link, with which I will get a small commission at no extra cost to you.)
The pattern specifics:
Materials:
· #3 weight yarn of your choosing – you will need approx. 300 yards for the cowl and 200 yards for the large hat.
· 5.5mm hook
· Stitch markers (optional)
· Scissors
· Tapestry needle
Gauge:
16 DC and 8 rows of DC in 4"
Sizing:
My cowl was 40" circumference and 9" tall using 150 sts to start, if you start with 126 sts you will get a cowl that is approximately 32"
Beanie is written for adult sizes small (19"), medium (21") and large (23").
Abbreviations used:
· Ch(s)–chain(s)
· St(s)–stitch(es)
· Rep — repeat
· Sk — skip
· FSC — foundation single crochet
· SC — single crochet
· FPHDC — front post half double crochet
· BPHDC — back post half double crochet
· DC — Double crochet
· DC5tog — Double crochet 5 together
· SS — slip stitch
· YO — yarn over
· FO — fasten off
Other notes:
Don't forget, if you would like the PDF Pattern for this one to scroll up to my shop buttons. If you sign up to my weekly email there is a coupon code for you to use each month to get 15% off any non-sale patterns in my Ravelry, Etsy and website shops!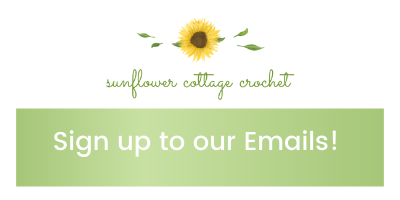 Happy Crocheting!!
Helen
---