Samantha's Hope Cowl Pattern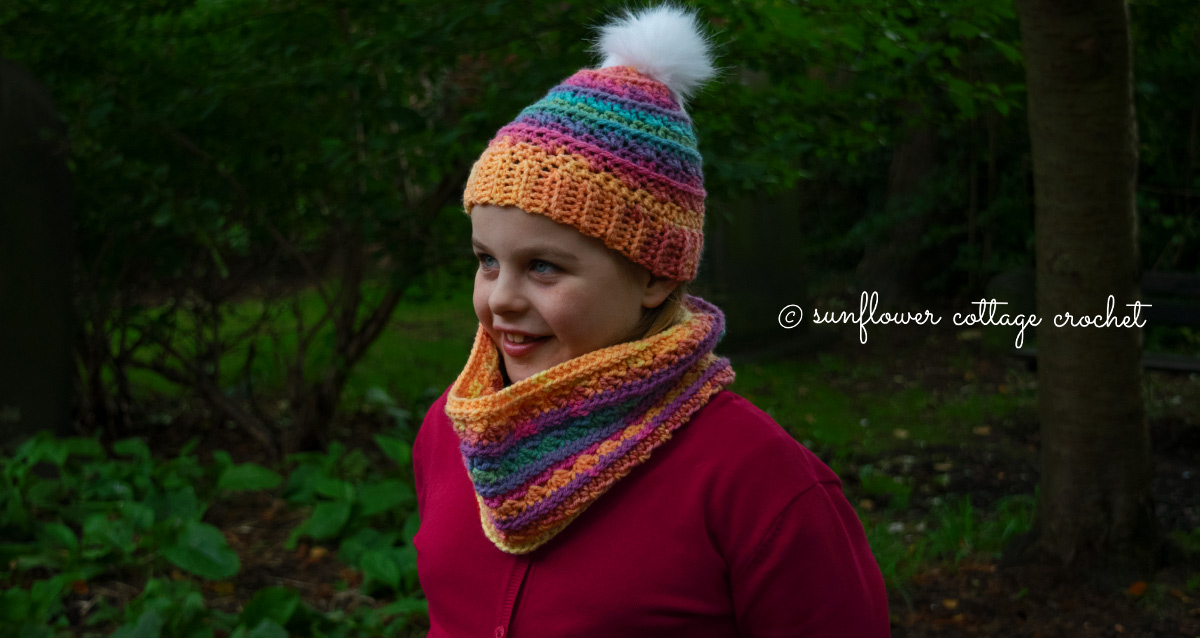 Introducing Samantha's Hope Cowl Crochet Pattern!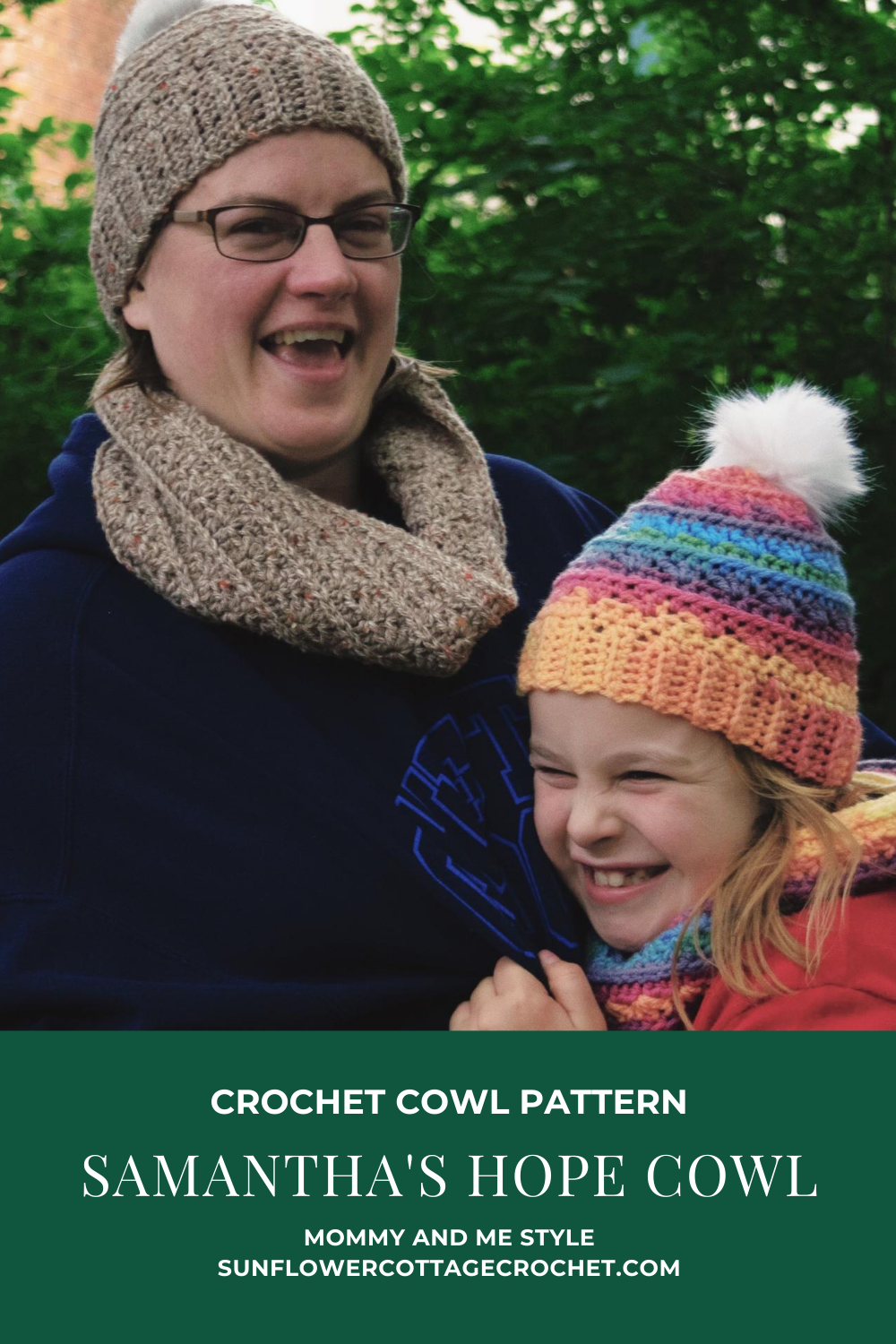 Most of you will have read our blog post from the 14th October 2019 explaining why we became involved in the Crochet Cancer Challenge this year. During the month of October, 31 designers are giving away a free hat pattern for a time. In return recipients of the free pattern are pledging to make at least 1 beanie from that pattern to donate to a cancer patient or charity by the end of 2019.
I think we all agree – CANCER SUCKS!!!
Medical advancements have come on so much over the last few years, but still far too many people are touched by it, and too many ultimately loose their battle. The treatments almost always have brutal side effects. On the plus side, more people than ever before are beating cancer! That's great. We are certainly moving in the right direction. Maybe one day we will have an almost perfect cure? We can only hope!
Crochet with Love:
The #CrochetCancerChallenge initiative has certainly made a difference, with over 25,000 hats pledged so far … and we are still going. We are on course to exceed the target this year of 50,000 hats donated!!
Crochet is awesome! Its a craft that just keeps on giving. We may never know the recipients of our endeavours, but they certainly know and appreciate the love that we put into our craft. And the crochet community is so generous!
As designers, and with cancer being something that has touched us both (albeit in different ways) we are humbled and honoured to be part of the #CrochetCancer Challenge. We named our beanie Samatha's Hope after Elizabeth Montgomery who died only 8 weeks after diagnosis of colon cancer.
Nervous about it's reception
Whilst we were designing this beanie, we also designed the accompanying cowl to go with it. However, we were a little nervous about what reception our beanie would get. I mean, we were donating patterns alongside some of our favourite designers! Its kind of like going for a meal and being told that your idol sat exactly where you are sitting the night before! We hoped for the best but nerves were certainly getting to us by the time our day came around!
So we left the cowl pattern to be published at a later time. After all the challenge is about the hats!
We got rave reviews!
We are so very thrilled by the reviews that we have had for our Samantha's Hope beanie. You guys have loved it! From the bottom of our hearts, THANK YOU!!
Samantha's Hope Cowl – and a thank you gift from us!
You can see that the Samantha's Hope Cowl pattern is just cute! Its really warm. And it's been given the thumbs up by my daughter, Jorja. The set makes a cute mummy and me gift too as you can see from the photo below. (Please excuse me – I take a hideous photo, and as you can see Rachel didn't pick a good pose to photograph LOL!!)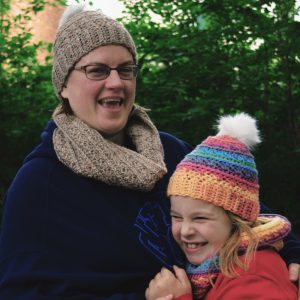 We don't feel that words express how amazing you guys have been so we are going to release the Samantha's Hope Cowl pattern at sale prices as a special thank you! Grab your copy for less than the cost of a coffee and save 50% on the regular price. Price will increase on 8th November when the hat pattern is no longer free.
You can get the pattern here (already reduced) or in our Ravelry shop.  The code to save yourself 50% is: cancersucks  all one word.
Materials needed:
This post may contain affiliate links.  These links help keep our blog going at no extra cost to you!
#5 weight yarn (chunky) the adult cowl  uses around 140 yards (I used less than 1 skein of Sirdar's Harrop Tweed.
Stitch marker (optional)
Gauge:
2'' x 2'' is 7hdc x 5 rows
Sizing:
Adult – circumference 32''
Teen – circumference 29''
Age 4-10 – circumference 27''
Toddler – circumference 23'',
Please share you make with us over on our Facebook Community page or as a Ravelry project. We love to see your take on our designs!
You Might Also Like…
Jorja Cowl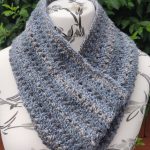 Mixed Toffee Cowl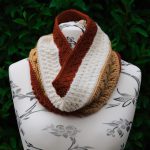 Paige Bandana Cowl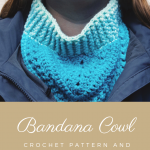 ---