Kristine Cowl Pattern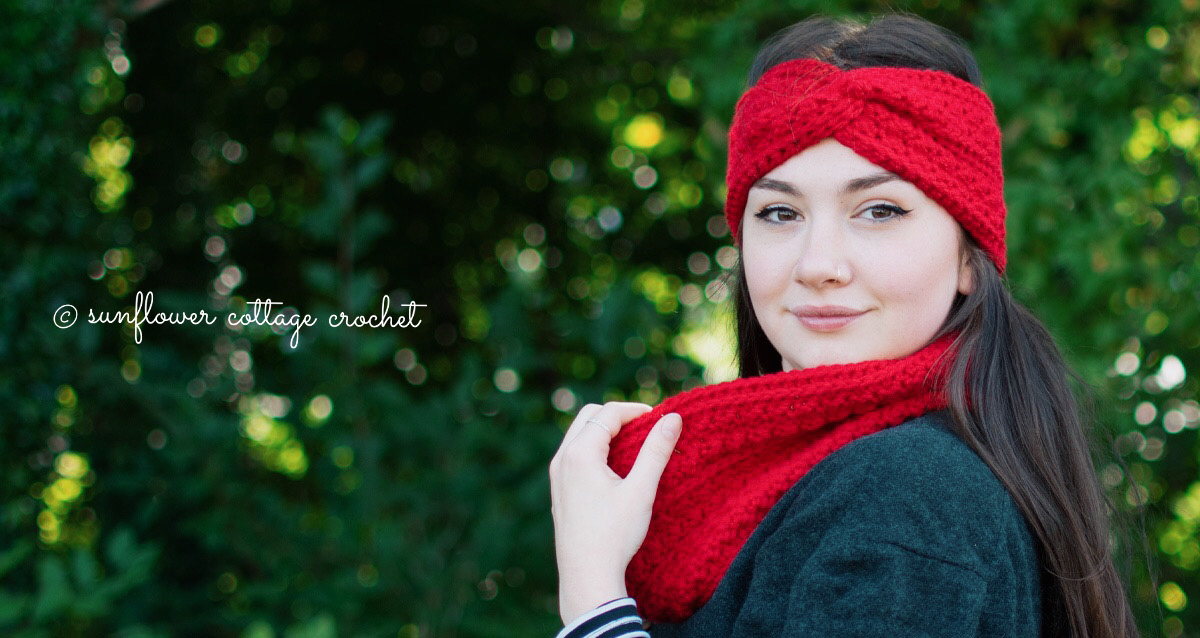 Introducing the Kristine Cowl pattern
Yesterday I  released and give you the Kristine ear warmer patterns. Today's cowl matches them perfectly and so far completes the 'set'. Although I am thinking that I may need to come up with some fingerless gloves or mittens or something to go with them!
What do you think of them together? Do they need the wristlets?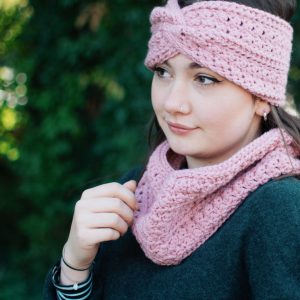 And let me tell you that this cowl so cozy. It really is the perfect pattern to make and gift this holiday season. And it looks great regardless of your yarn choice or colour.
PDF Links:
If you prefer a PDF Pattern you can get both versions of the ear warmer in one pdf file by clicking on the links below.
Our shop here
Ravelry here
Lovecrafts here
Esty here
Pattern information:
Note: this post does contain affiliate links. These may allow us to make a small commission on any purchases you make using these links but there will be no extra charge to yourself!
Also, please note that this pattern and its images are copyright protected and the sole property of Sara Marsh and Helen Wilkinson of Sunflower Cottage Crochet.  Please do not redistribute, transfer, or sell the pattern, or alter it to claim as your own. You may sell any products you create from this pattern. Please credit us by linking online listings Facebook, Website, and tag us on Instagram.
Materials needed:
approx 150 yards #5 weight yarn of your choosing per ear warmer. I used Stylecraft Special Chunky
Stitch markers (optional)
Scissors
Tapestry needle
Gauge: is not important as long as your starting chain or foundation row is the right length – info on stitch multiple in pattern notes.
Sizing: Pattern is written for several sizes – child, teen, adult. Your finished round 1 will be approximately 25'' (27''/28'') slightly stretched. I wanted a slightly more snug fit around the neck for this design.
Abbreviations:
Ch(s)–chain(s)
St(s)–stitch(es)
rep–repeat
sk—skip
fhdc – foundation half double crochet
dc–double crochet
sc – single crochet
YO—yarn over
FO—fasten off
Kristine Cowl Pattern Notes:
Written in US terms.
Ch1 stitches at the beginning do not count as a st unless otherwise stated.
Please ensure that you note how the sizes are differentiated as per the sizing information above.
To alter the circumference of the cowl make sure you have an even number of stitches at the end of round 1.
Special Stitches:
To make your Kristine ear warmer in either version you will need to know the following stitches:
Fhdc:
Here is our right handed tutorial:
You can find our left handed tutorial here. 
Camel Stitch (also known as the third loop hdc):
To do this stitch:
YO, insert hook into the THIRD loop of the HDC from the previous row (this will be a horizontal bar below the two loops you normally work into. If working in the round, it will be on the INSIDE of your work). Pull up a loop, YO and pull thru all 3 loops on your hook.
You can find our right handed video tutorial on how to do this here :
Kristine Cowl Pattern:
Round 1 –                 Fhdc 80 (86/90) OR Ch 82 (88/92), hdc in third ch from hook and each ch across.
                                    Making sure not to twist the chain, ss to the first st to join and create a circle.
Round 2 –                  Ch1, camel st in each st around. SS to join.
Round 3 –                 Ch1, Turn, (sc, dc) in first st, sk1, *(sc, dc) in next st, sk1* Rep from * to * around.
                                    SS to join.
Rounds 4 & 5 –      Ch1, Turn, (sc, dc) in first st, sk1, *(sc, dc) in next st, sk1* Rep from * to * around.
                                    SS to join.
Note: you will be working into the sc sts from the previous round and skipping the dc sts.
Round  6 –               Ch1, turn, hdc in each st around. SS to join
Round 7 –                Ch1, do NOT turn, camel st in each st around. SS to join.
For child size :
Round 8 – 12 –       Repeat rounds 3-7 once more.
                                    FO, weave in ends.
For teen or adult size
Rounds 8 – 17 –      Repeat rounds 3-7 twice more.
FO, weave in ends.
We would love it if you would share your ear warmers with us on social media. You can find us on Facebook (please remember to answer all of the joining questions for our community group) and Instagram.
Free PDF for one day only!!
As part of the Season of Joy event, you can get the free pdf for both versions of this pattern on 24th November 2020 ONLY. To claim your free copy you will need to know what the coupon code is from Kristine's round-up post here. Then click the button below.

Other patterns you may be interested in: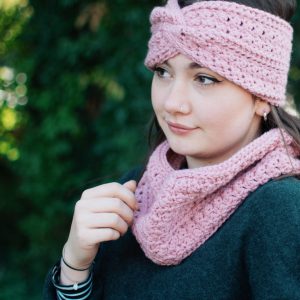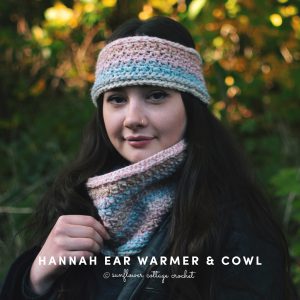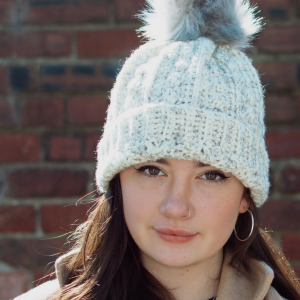 ---