Susan Tote Bag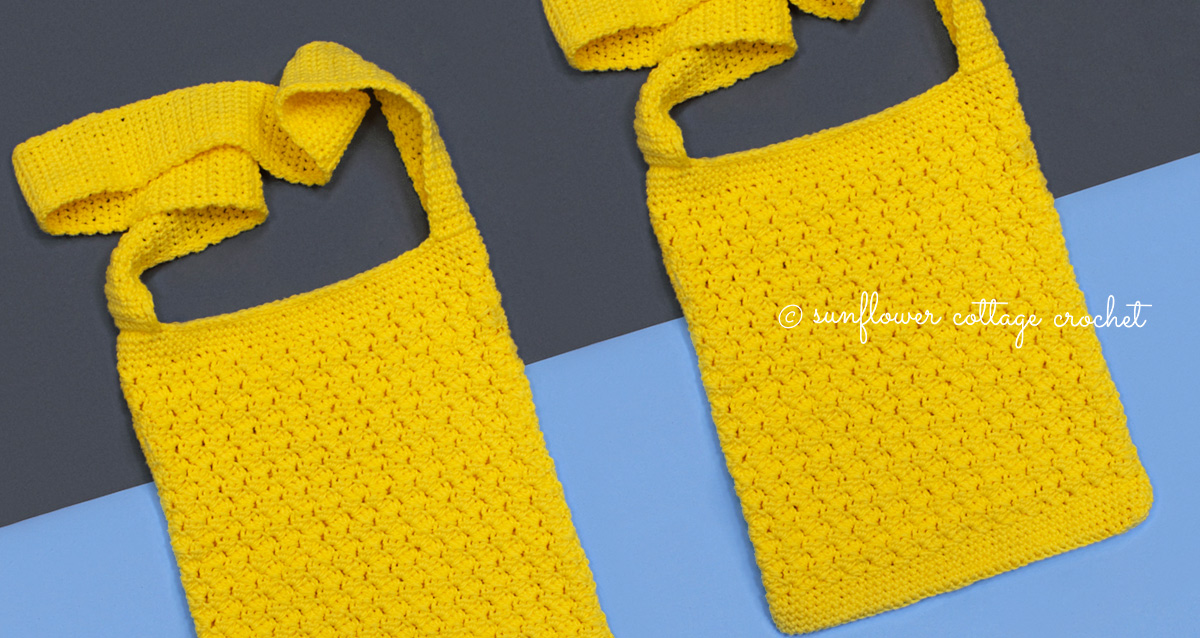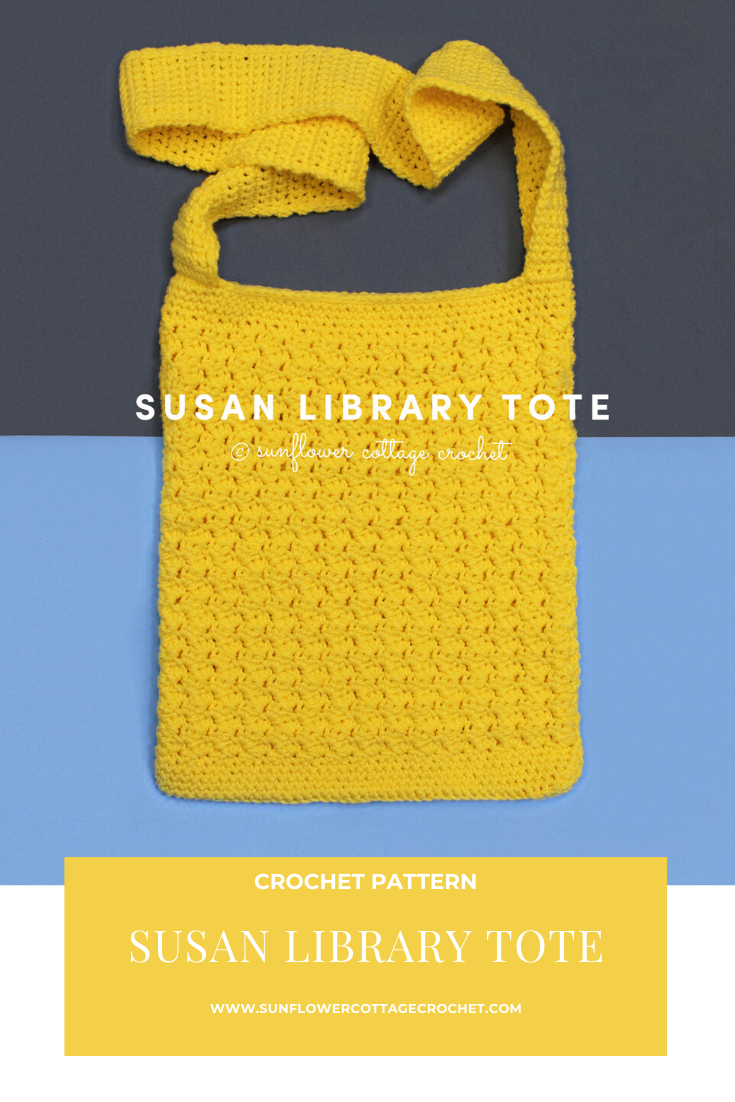 The Susan tote bag is a cute and easy pattern, perfect for girls (and women!) of all ages!
The Susan Tote Bag is a pattern that was designed during last summer. I was feeling a bit blah about my shop-bought handbags and wanted something a bit more original and unique. We live in a seaside town on the north-east coast of the UK. That means that the winters can be biting cold, but the summers are just beautiful. Don't get me wrong, we rarely get the temperatures of California LOL. But the sun shines occasionally and we don't need to wear coats all year round!
Oh, as a reminder: this post may contain affiliate links. These links help us keep the blog going at no extra cost to you!
A splash of colour
I've always been quite bland in the colours that I wear – blacks, browns, an occasional pop of colour here and there but nothing notable. A few years ago I consciously tried to brighten my wardrobe …. that didn't work, and I reverted back to my comfortable staples
However, with crochet I have found that I just love to work with and try out colours. I seem to be particularly drawn to yellows and (who knew) some pinks. I love also working with turquoise blues and bright greens. In the autumn I go to the toned down versions of these colours along with the rust, copper and camel colours. Hopefully sometime soon I might start keeping some of my makes for me, which will undoubtedly help brighten me up!
One colour that has started to make its way into my wardrobe is yellow. I love it! I find that I cannot look at a yellow colour and feel sad. Maybe it's the memories I have with yellow …. I wore it to the funeral of my 'second mum' (my best friend's mum) whom I lovingly refer to as Grotbags (yes, I did actually call her that – it was an inside joke). Anyway ….
The Sedge Stitch
The Susan Tote uses the sedge stitch. If you haven't tried it yet, its so easy! It looks so delicate and feminine but it really is a sturdy stitch and perfect for bags!
You can also find our YouTube video on how to do this stitch here. The video shows you how to make the Susan Wrist-warmers which is one of our patterns. You can find the pattern links for the wrist-warmers and written instructions for the sedge stitch here.
Versatility and Practicality
There is oodles of room in this bag – much more than you would think. And it is easily customisable to suit your needs. You could add a clasp, a drawstring or pretty ribbon around it, embellish it with your favourite appliqué, or line it and put in a zip. The possibilities are truly endless. I love how the use of different coloured yarn or cotton gives a completely different look to this bag.
It's big enough to hold your library books, or your essentials for a little trip to the shops. Or notepads, a textbook and pencil case for that focussed study session.
I use mine to pop in suncream, my purse, a hand towel, sunglasses and hats when my daughter and I go adventuring to the beach.
What will yours be used for?
What you will need:
Materials :
580 yards in #4 worsted weight cotton or cotton acrylic mix
Gauge isn't essential for this project, but one square inch I got 5sc x 5sc as a guide.
The size ended up being 11.5 inches wide by 14 inches tall before handles. My handles were 37 inches long.
The stitches (US terms) used are:
Ch(s)–chain(s)
St(s)–stitch(es)
Fsc – foundation single crochet
rep–repeat
dc–double crochet
hdc – half double cochet
sc–single crochet
ss–slip stitch
Pattern links:
You can find the Susan Tote in all of the usual places :
Our shop here
Ravelry here
LoveCrafts here
Etsy here
---