Easiest and Most Useful Hanging Basket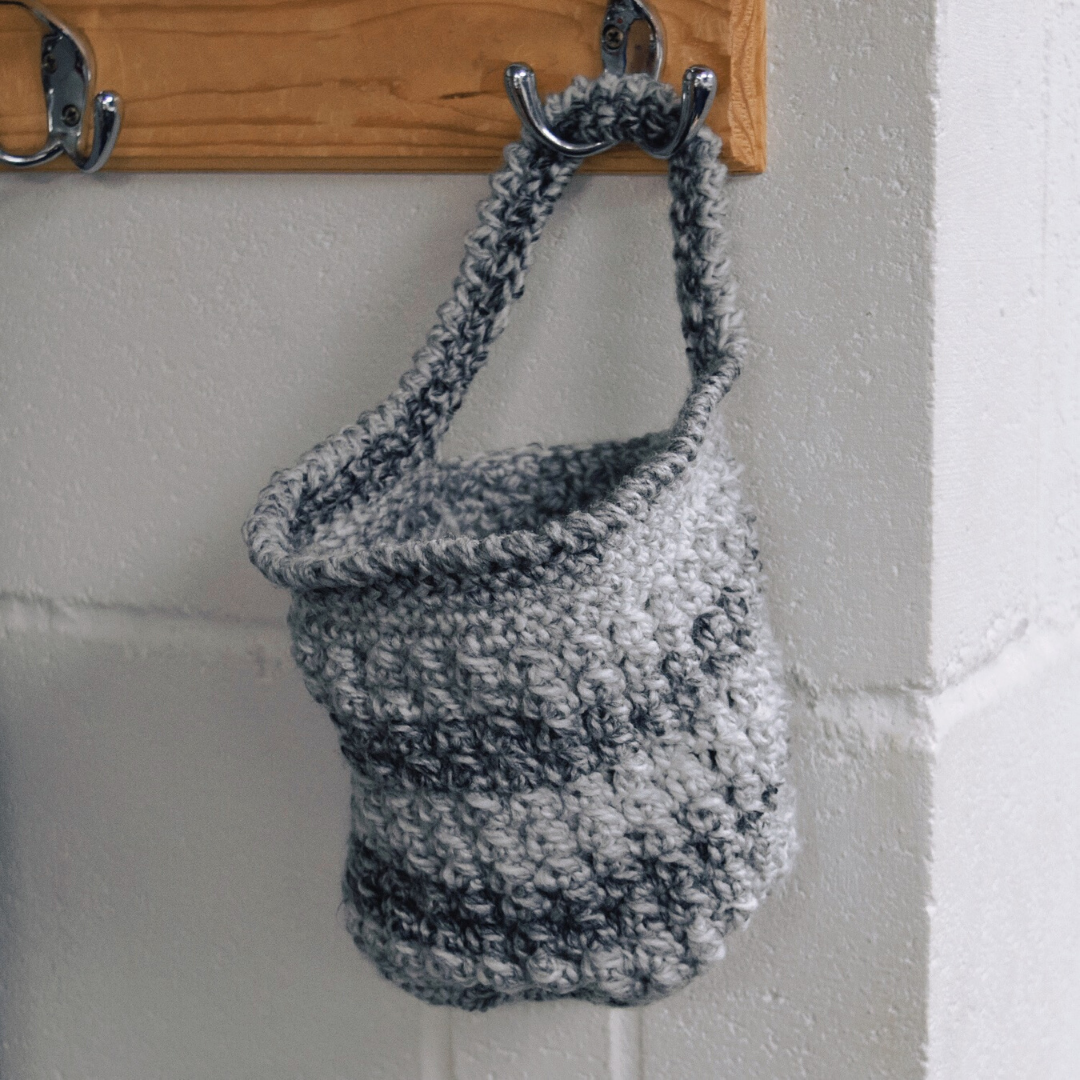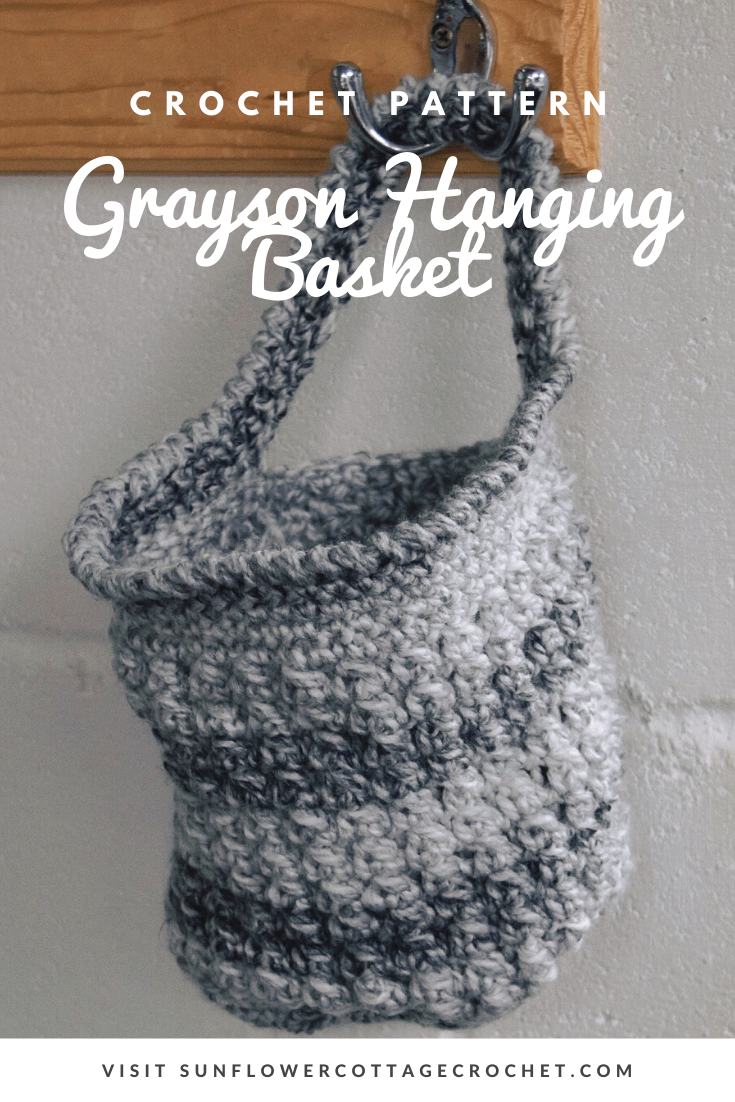 I have a great pattern for you this week: Grayson Hanging Basket–which happens to be the easiest and most useful hanging basket pattern I have seen!
Let's face it, we all can use some more organization in our homes but sometimes, coming up with ideas for that is, well, difficult.  I don't have a huge house but I do have a lot of stuff.  Finding a place for all those things is hard to do and a lot of the totes you can buy in home improvement stores or Wal-Mart are just plain ugly.
It dawned on Helen that, hey!  We could design a basket that can be used for anything and be made to any size!  I was totally on board with that one!  Helen then drafted and designed the pattern, which went over big with our testers.
Also, this post may contain affiliate links. These links help keep our blog going at no extra cost to you!
Just How Big Is This Hanging Basket?
That's the beauty of this pattern, it can be made to any size you want!  The pattern is written for a size of about 4″ circumference and 7″ tall (without handle).  There are instructions in the pattern notes on how to make this bigger or even smaller for your needs.
I personally plan to use this pattern for a lot of organizing in my own home.  My daughters little toys are everywhere!  These would make great baskets for her toys as well as crayons and chalk.
Imagine also making a few of these much bigger for laundry baskets.  You could even color code them by having a white one for whites, a dark one for darks, and so on.  Or you could make a large basket for each bathroom and bedroom to hang on a hook and collect all the dirty clothes and towels/cloths to get them off the floor.
Need a place for those keys?  Hang one by the door and drop your keys in it when you come in!  No more scratching up your surfaces.  I think hanging baskets are the perfect solution to so many things.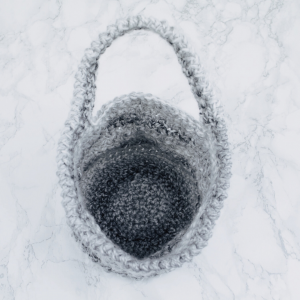 Materials Needed
You will need a #5 bulky/chunky yarn of your choosing (can be cotton or acrylic or a blend!), an I 5.5mm crochet hook, scissors, tapestry needle, and stitch markers.
The pattern is written in US terms and provides plenty of instruction as well as notes and tips from Helen and I.
You will be working this in the round until your desired size, then adding the handle at the end.  You can, of course, choose not to make a handle and have the basket be a standing basket.  That's the beauty of these types of patterns–they are fully customizable.
Where You Can Find This Amazing Hanging Basket Pattern
All the usual places!  As a new release, this pattern will be on sale for the first 2 days upon release for 50% off!  Don't miss out on that!
Online Store here.
Ravelry Store here.
LoveCrafts Store here.
Etsy Store here.
Community and Connections
Please feel free to join our Facebook Group here for opportunities to test our newest patterns, join in for Crochet-A-Longs, be part of pattern giveaways, and so much more!
Follow us on Instagram here.
Our Facebook main page here.
HAPPY HOOKING!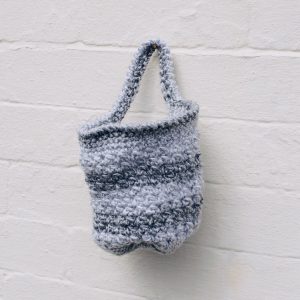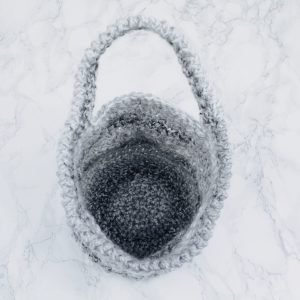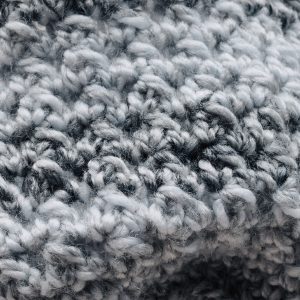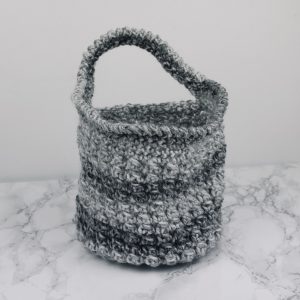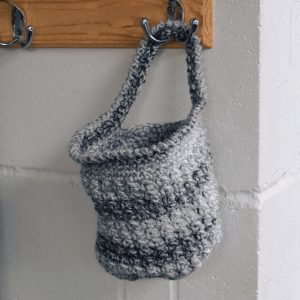 You Might Also Like…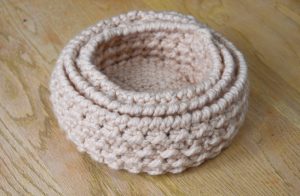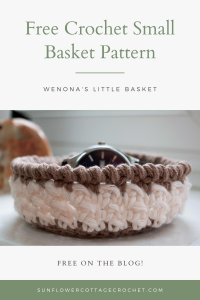 ---