International Talk like a Pirate Day!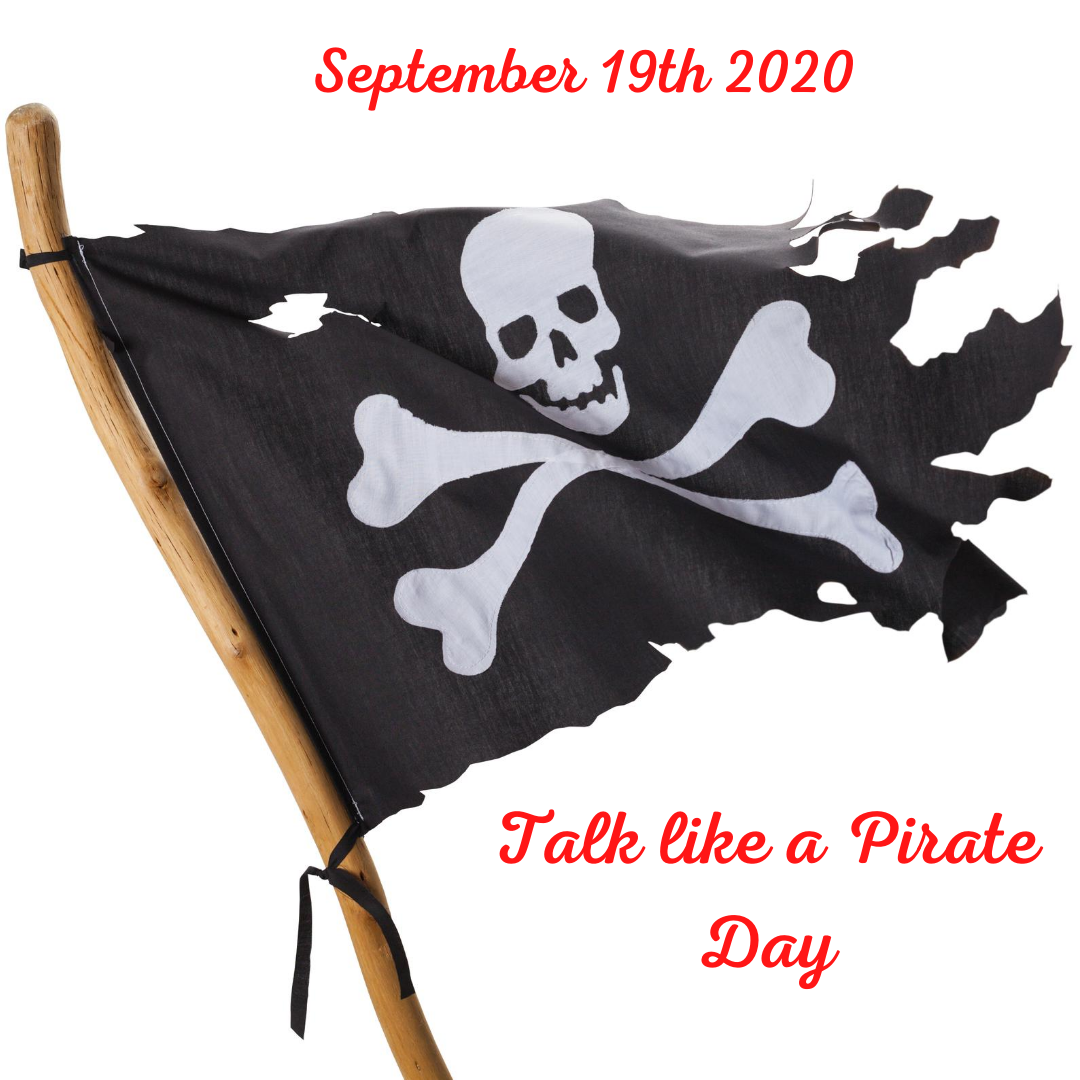 Yes, its true – there really is an International Talk like a Pirate Day! And it's today.
So we wanted to do something to mark September 19th. Pirates have been a big deal in our house. Instead of a Wendy house in our garden my daughter had a big pirate ship. This is her a couple of years ago and she is standing next to her gangplank used to enter the pirate ship. Boy, that thing got a LOT of use!!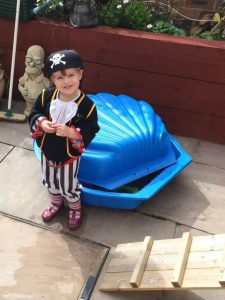 We do not have any pirate patterns ourselves as yet, so some designer friends are allowing me to share their patterns with you. But we have lots of ideas for patterns for next year to mark the day! One thing I didn't realise was how few crochet pirate related patterns there are!
Are you Ready Matey?
The Jolly Little Pirate pattern by Thoresby Cottage
Free on the blog. This pattern is so sweet! If you love quick amigurumi projects this little fella is only 14cm tall so shouldn't take long at all to create! Check him out here or click on the pic.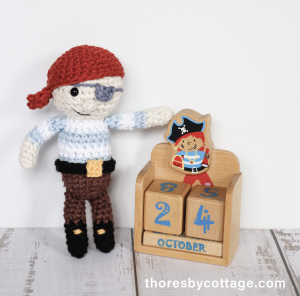 Skeleton Throw Blanket (C2C) by Loveable Loops Crochet Designs
Free on the blog. I have been missing creating some C2C pieces and this one is lovely! I like the pale grey instead of the white which softens up the scary skeleton quite considerably! Find this pattern here.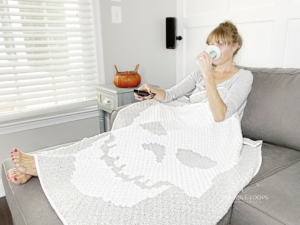 Pirate Gonk Clothes by Hooked on Patterns
The pirate outfit is a free pattern to fit the paid Santa Gonk (linked in the post). There is just something about this little chap that I love! You can find the pattern and the link to the body here.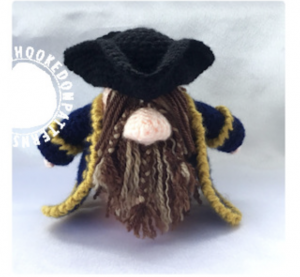 Cross Stitch Alien Coasters by Eye Love Knots
Free on the blog post. I know technically this one is an alien face, but doesn't it look like a skull too? If you were inclined I am sure you could add the crossbones to the bottom of this one! Find it here.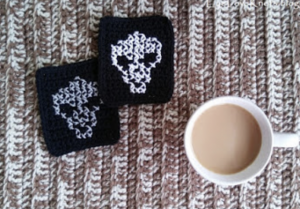 Skull by Handmade by Raine
Free on the blog and a video is included int he post also. This skull appliqué can be used in so many ways! Add it to a hat or beanie, use it as an appliqué on a swag bag, create a pirate flag! The possibilities are certainly not limited with this one. Check it out here.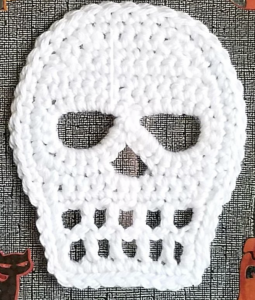 Baby Pirate Cocoon Pattern by Heidi Yates
Paid pattern. Oh my goodness! This one is just so cute to not include!! Find the paid pattern here.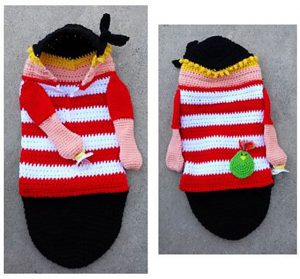 Pirate Khyler's hooded blanket by Heidi Yates
Heidi also has this awesome hooded blanket for that special little pirate in your life! Check it out Here.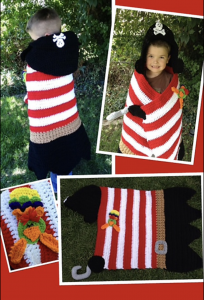 As I have mentioned above, we have patterns that we want to make that are pirate themed! Keep your eyes peeled for some awesome patterns coming your way in the not too distant future! The first one is busy being designed right now …. So next year the International Talk like a Pirate Day roundup post will be even bigger!
---